Labor leader Anthony Albanese has committed to implementing a "powerful and independent" federal anti-corruption commission should Labor win the upcoming election:
Every Australian State and Territory has now established its own anti-corruption commission. But, despite overwhelming public support, there is still no anti-corruption commission at the federal level…

The Morrison Government's ever-increasing list of scandals and cover-ups has reinforced the urgent need for a powerful and independent National Anti-Corruption Commission…

The National Anti-Corruption Commission established by Labor will operate with all the independence, resources and powers of a standing Royal Commission into serious and systemic corruption in the federal government.

Labor has been working with Australia's preeminent legal and integrity experts to develop design principles that will ensure the Commission is the most effective anti-corruption watchdog in the country. Under these design principles, the Commission will:

have broad jurisdiction to investigate Commonwealth ministers, public servants, statutory office holders, government agencies, parliamentarians, and personal staff of politicians.
carry out its functions independently of government…
be overseen by a statutory bipartisan Joint Standing Committee of the Parliament…
have the power to investigate allegations of serious and systemic corruption that occurred before or after its establishment…
have the power to hold public hearings where the Commission determines it is in the public interest to do so…
be empowered to make findings of fact, including a finding of corrupt conduct, but not to make determinations of criminal liability. Findings that could constitute criminal conduct would be referred to the Australian Federal Police or the Commonwealth Department of Public Prosecutions for further consideration; and
operate with procedural fairness and its findings would be subject to judicial review.
Anthony Albanese says the proposed commission will investigate the federal government's allocation of grants following media reports that Coalition-held seats received $1.9 billion worth of grants over the last three years, compared with less than $530 million for Labor-held seats:
"The fact is that we've never seen before a prime minister who was so determined to treat honesty and integrity as an optional measure"…

"I put the prime minister on notice that a national anti-corruption commission will be able to look at the sports rorts program and these rorted programs of taxpayer funds".

"Taxpayers … deserve better than to have their funds, their taxpayer funds from their hard work, funnelled into marginal electorates on the basis of a political whim"…

"No wonder there are so many independent candidates jumping up and running in safe Coalition seats, because there is real concern about the prime minister's actions on this."
The reality is that if a NSW/Victorian-styled anti-corruption commission was in effect federally, multiple Morrison Government MPs would likely have been exposed and forced to resign.
Corruption runs rife within the Morrison Government and Labor will have a field day exposing it in the event it gains power.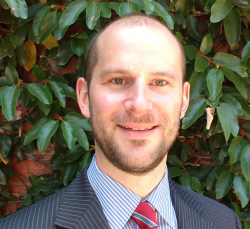 Latest posts by Unconventional Economist
(see all)