The Grattan Institute is one of the nation's biggest supporters of 'Big Australia' immigration, repeatedly spruiking the benefits of a strong migration program while ignoring the costs.
With this background in mind, it was unfortunate yesterday to read the CEO of the Grattan Institute, Danielle Wood, lament that younger Australian workers are struggling for job opportunities, suffering from poor wage growth, and cannot afford housing:
"While weak wages growth has bitten all age groups, for younger people it has been particularly pronounced," Grattan Institute chief executive Danielle Wood said.

"Workers aged 20-34 experienced close to zero growth in real wage rates from 2008 to 2018"…

Ms Wood said young people now spend less on discretionary items such as clothes, alcohol and recreation than the same age group three decades ago, but spent more on essentials such as housing, power, food, medical care and transport.

She said the overall effect of flatlining wages and rising underemployment was that under-35s in 2018 had, on average, lower incomes than those of the same age a decade earlier.

"The Australian Productivity Commission has found that people joining the workforce in the past decade have graduated into less attractive occupations on average, for a given level of education, than previous generations.

"And with young university graduates moving into lower-level roles, other young people without the same qualifications are pushed even further down the ladder – in jobs more likely to be characterised by part-time and casual work.

"This has been accompanied by a big rise in underemployment – workers not getting all the hours they want – particularly among younger age groups."

Ms Wood said the housing price boom was in no small way responsible for the growing schism between the wealthy older generations and the rest…

"The fact remains that it is now only the richest ones, or the ones with the richest parents, that can afford to [own a home]," Ms Wood said.
I agree entirely. But what is to be done about it?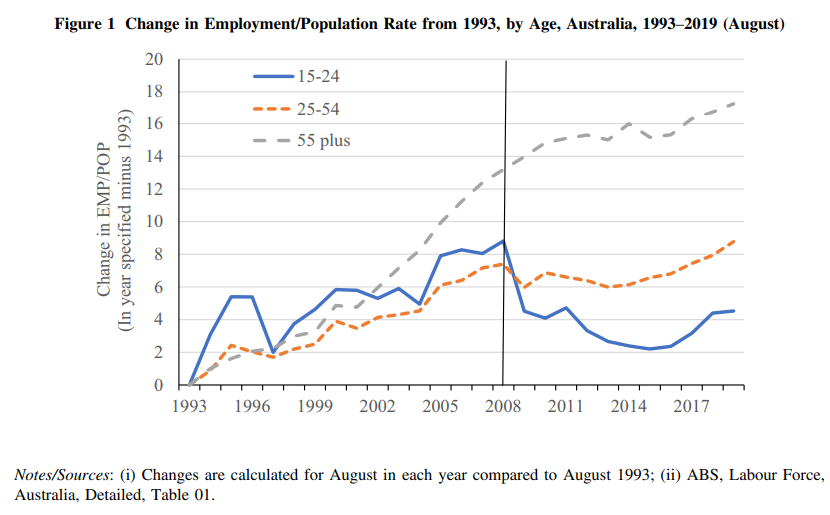 Such strong growth not only suppressed the wages of younger Australians in particular, but also helped to inflate the cost of housing, especially across Sydney and Melbourne.
Yet Grattan explicitly supports rebooting mass immigration post-COVID, as projected by the Intergenerational Report:
We know the result in advance. Australia's youth will face reduced job opportunities and wages, while also being forced to live in smaller, more expensive housing.
The immigration issue highlights the contradictions of the Grattan institute across a number of disciplines:
Grattan laments the poor wages and employment opportunities provided to Australia's youth, but contradictorily supports flooding the labour market with migrants to compete for jobs;
Grattan laments Australia's poor progress at meeting its 'net zero' emisions reduction goals, but contradictorily supports Australia growing its population by a projected 13.1 million (~50%) over the next 40 years, which will necessarily drive up emissions and wreck the natural environment;
Grattan continually bemoans Australia's infrastructure waste, but ignores the extreme immigration driving the demand for expensive new infrastructure; and
Grattan continually laments Australia's lack of housing supply and poor planning, but contradictorily supports the mass immigration driving the problems.
In short, the Grattan Institute suffers from a chronic case of cognitive dissonance and needs to start examining issues as a whole, rather than in silos.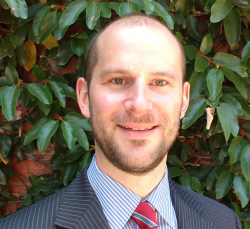 Latest posts by Unconventional Economist
(see all)