Australia's permanent migration program became increasingly less skilled last financial year with family visas comprising half of the intake in 2020-21:
Overall, there were 160,000 in Australia's permanent migrant intake in the last financial year, up 20,000 from 2019-20, the Department of Home Affairs Migration Report 2020-21 says.

China became the top country for permanent migrants in 2020-21 for the first time since at least 2015, overtaking India.

Immigration Minister Alex Hawke told The Australian that reaching the government's permanent migration target was a strong achievement "given the difficult circumstances this year".

"Delivering a full program of 160,052 places meant drawing on the pool of onshore applicants due to global Covid-19 restrictions," he said. "The government's migration target will remain at 160,000 this year, with visa categories adjusted to help the economic recovery.
Now the boss of Virgin Australia has told the AFR's Infrastructure Summit that the federal government should immediately grant Australia's 1.6 million temporary visa holders citizenship:
Virgin Australia chief executive Jayne Hrdlicka has called for the 1.6 million foreigners currently living in Australia to be made citizens to help solve the skills crisis.

"We've got a lot of temporary visa holders in Australia," Ms Hrdlicka said. "They're amazing people who are phenomenal parts of our community and we just need to make them all citizens"…

Australia is "short people" and can't afford to lose them travelling to work overseas as borders re-open, Ms Hrdlicka said. "We don't want anybody who's here leaving."
The CEO of Transurban, Scott Charlton, also endorsed looser visa conditions:
"With the borders opening up, I think there is an issue that we could lose some skills, and that they may go overseas"…

"We just need to make sure that we make it easy for them to come, and easy for them to get back to their families. And so they feel comfortable that if they get here, they're not going to be stuck or have issues getting back and forth."
Granting 1.6 million temporary visa holders citizenship would obviously increase Australia's population (since migrants would remain in Australia rather than go home), which would make Australia's infrastructure challenge more difficult. It would also further degrade Australia's 'skills-based' migration program, since the overwhelming majority of temporary visa holders are unskilled:

The Department of Home Affairs' Continuous Survey of Australia's Migrants shows that every category of migrant, other than primary skilled migrants, experience higher rates of unemployment and are paid much less than the general population: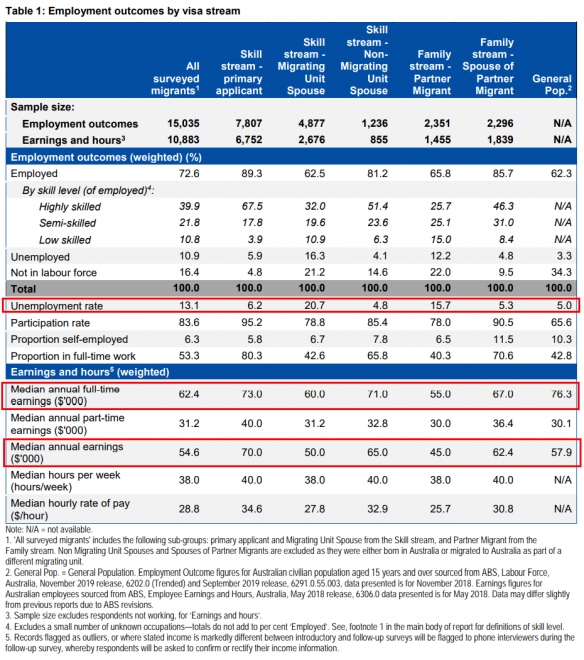 Thus, following the Virgin boss' ludicrous proposal would dumb-down Australia, raise unemployment, worsen public finances, and crush-load infrastructure purely to meet some stupid bigger population target.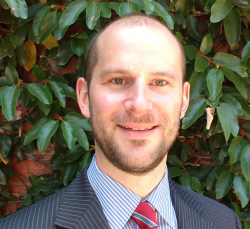 Latest posts by Unconventional Economist
(see all)