Last week I reported testimony from the head of Transparency International Australia (TIA), Serena Lillywhite, to the Senate committee examining money laundering.
Ms Lillywhite claimed "Australia has become the destination of choice for illicit financial flows … which too often end up in the property market" before asking "how much evidence of money laundering in Australia will it take before the law is changed and enforcement ramped up?".
The following day, representatives from financial crimes regulator Austrac, the Australian Federal Police and the Australian Criminal Intelligence Commission told the Senate hearing that billions is being laundered through Australia's housing market.
AFP Deputy Commissioner, Ian McCartney, also said he was supportive of expanding the anti-money laundering (AML) regime to encompass real estate agents, accountants and lawyers, saying there was evidence that individuals in the three 'gatekeeper' professions had been knowingly involved in money laundering.
As MB has documented for years, the AML circus has been going on for 15 years.
When I worked at the Australian Treasury between 2003 and 2006, the global anti-money laundering (AML) regulator, the Financial Action Task Force (FATF), developed AML rules which Australia committed to implementing in 2006. Some of my Treasury colleagues in the International Economy Division worked directly on the issue.
Fast forward to 2021 and we are still waiting for the Tranche 2 AML rules to be applied to real estate gatekeepers (i.e. real estate agents, accountants and lawyers). Over that time, Australia has become one of the world's worst laggards on AML and our property market has become one of the worst havens for dirty money.
The federal government already conducted stakeholder consultations on AML in 2008, 2010, 2012, 2014, and 2017. And each time, under both Labor and Liberal governments, the rules were put into the 'too hard' basket and postponed. Why? Because of push-back from vested interests negatively impacted by the reforms.
Groundhog Day has arrived with lawyers once again opposing reform:
"To the extent that lawyers are at risk of being used to facilitate AML/CTF, it is the Law Council's view those risks are mitigated and offset by the comprehensive and, importantly, effective, legal profession regulatory regime," the Law Council said…

This was echoed by Law Council president Jacoba Brasche who told the committee: "There is a concern on our behalf that this is an attempt to turn lawyers and their privileged information into agents for law enforcement," she said. Tranche two would effectively be government sanctioned Lawyer X."
One the nation's peak accounting bodies warns the expansion of money laundering regulation would ramp up costs to small businesses, which are already treading water because of the pandemic…

CPA Australia… has placed submissions before a Senate committee looking into the expansion of the AML/CTF laws, claiming it would drive up cost pressures on smaller firms to comply.
As are real estate agents:
[REIA's] Mr Kelly said that from a market's point of view, what is driving up high property prices is well documented…

Mr Kelly said that he was pleased AUSTRAC and AFP have confirmed in their testimony to the Senate Committee that there is no agreed evidence to correlate criminal activity to a strong property market…

"For Australian real estate agencies, we estimate these costs to sit around $50k per agency.

"If all the anticipated activities for Tranche Two reporting are implemented the costs to the sector could easily reach the billions.

"As REIA, it is our job to defend against undue regulatory costs and fight for our members against draconian regulation that does not even advance the national interest.
Thus, expect the Tranche 2 AML reforms to be postponed yet again, stamped out by the vested interests. In turn, Australia will remain one of only three countries in the world left to implement tranche two of the AML laws recommended by the global FATF.
The whole farce shows the corruptive hold that the property industry has over our political system.
In the property narco state of Australia, always bet on corruption winning every time.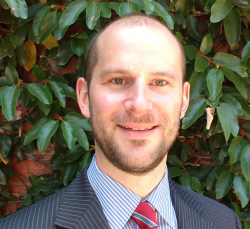 Latest posts by Unconventional Economist
(see all)