Call me skeptical:
On Sunday, the Morrison government issued a chest-beating media release promising new court powers to force social media giants to "unmask" anonymous trolls who make defamatory comments online.
Prime Minister Scott Morrison is not so much Australia's answer to online trolling as he is a political example of it.
The identity of the online troll is mysterious just as it is in the case of Morrison. In neither case do we know who they really are.
The online troll, and our PM, prefer the use of bullying, one-liners and ad hominem over argument and reason.
The online troll, and our PM, are empty creatures that, having failed to take responsibility for their own emotions, seek to control others by gaslighting.
The online troll, and our PM, is surrounded by sleaze that his amorality welcomes and encourages by stealth.
The online troll, and our PM, is for sale to the highest corporate bidder.
The online troll, and our PM, has no greater objective than sewing division in others for the perpetuation of himself.
The online troll, and our PM, is disorder incarnate.
Is it any wonder then that PM Morrison has no idea how to address online trolling? Bernard Keane continues his recent fine form:
…removing online anonymity, as has been shown time and again, is a poor solution: people are nearly as abusive under their real names as anonymously, while anonymity is crucial to allowing the powerless and those without a public platform to challenge the powerful and privileged, who in analog times were able to use the court system to block criticism and inconvenient reporting.

But the powerful don't merely use the court system and defamation laws, they use anonymity as well. Anonymity is embedded in the way politics is reported. Journalists provide the most powerful people in the country with anonymity so that they can discuss their colleagues, and the performance of the government, honestly (or at least while purporting to be honest) — exactly the rationale of anonymous critics of the powerful who are targeted by Morrison's proposal. Political staffers are afforded a high level of anonymity despite wielding considerable power and controlling the allocation of public funding — even when they have misused public resources or breached confidentiality.

In fact government ministers and staffers routinely anonymously leak, including national security information, to serve their personal and partisan interests. Scott Morrison's office frequently backgrounds journalists against those deemed enemies — whether Gladys Berejiklian or Brittany Higgins' partner — under the cover of anonymity. Such leaks are rarely investigated and never prosecuted. However, the entire state security apparatus is brought to bear to de-anonymise officials who leak information deemed politically embarrassing: phone metadata is obtained, journalists' homes are raided, whistleblowers prosecuted.

Individual politicians are not averse to using online anonymity either. Angus Taylor has created fake accounts to shower himself with praise. Andrew Laming was revealed to operate dozens of Facebook accounts. Right-wing Queenslander Amanda Stoker has used pseudonymous accounts to defend herself. Government MPs also host anonymous disinformation on their sites.

And then there's Christian Porter's readiness to rely on anonymous funding to pay his legal bills for his unsuccessful legal action against the ABC. And the Liberal and National Parties' refusal to reveal donations below the legal disclosure threshold. And their refusal to establish a system of ministerial meeting diaries like those in place in NSW and Queensland.
There's more:
Despite the government's claims, this law doesn't directly solve the problem of "online trolls". While some people hoping to abuse and harass others online may defame them, a significant portion of online trolling is not trolling — i.e. telling someone to "kill yourself" makes no defamatory claim. (The government has passed a suite of other online reforms including the Online Safety Act which is more specifically about online abuse.)

Even looking at the smaller subsection of defamatory online trolling, it's not clear it makes a substantial difference. As it stands, Australian courts have a process for unmasking online accounts. Australians can apply for preliminary discovery in court, requesting that social media companies provide details to a claimant.

University of Sydney law professor David Rolph says these existing orders have been used frequently against companies like Google to reveal the identity of people leaving defamatory reviews of their services and the like. He says they can be complicated or even foiled by legal jurisdictional issues like having to serve a US-based company to get a user's details.

Presumably a new, specific process and a de facto requirement for maintaining a database of user's contact details would streamline finding out someone's identity to pursue them in the courts — an efficiency that would theoretically reduce costs. But any gained efficiency would be dwarfed by the overall costs of going through the arduous and expensive process that is Australia's court systems.

While Australia's media often talks about its strict and expensive defamation laws for publishers, the flipside is that anyone hoping to pursue a defamation claim must also have means beyond what most people have available: specifically large amounts of money and time to burn.

This law does practically nothing to improve access to justice. Realistically speaking, most average Australians would not be able to afford to sue someone for defamation, and any potential costs awarded would be dwarfed by legal fees they paid.

"Most people don't want to sue for defamation and the anxiety that's involved," Rolph said. "They want material taken down promptly."
In short, the trolling legislation is just more policy trolling from the King of the Trolls.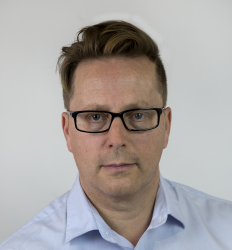 Latest posts by Houses and Holes
(see all)