The center cannot hold when it is occupied by a disordered personality. His method is to lie, to split and to gaslight. When what we need is a strong moral core to hold the place together. Without it, this:
Maverick Queensland MP George Christensen has joined a growing group of rebel backbenchers threatening to vote routinely against the government until Scott Morrison agrees to overturn state vaccination mandates, putting the Prime Minister's political agenda at risk.

Mr Morrison faces an expanding Coalition rebellion after five government senators crossed the floor on Monday to vote with Pauline Hanson to try to overturn mandatory vaccination rules in the states.

But the pledge from Mr Christensen widens the revolt to the lower house and threatens to further reduce the Coalition to minority government and force Mr Morrison to rely on the crossbench to pass legislation.

However crossbench MPs Craig Kelly and Bob Katter have also told The Australian they are considering abstaining from votes until action is taken to bring state leaders into line on mandatory vaccinations.
And this:
An Australian government senator has shared content from an anti-vaccination leader who previously called for the execution of Jacinda Ardern, while posting a deluge of stories from other people about vaccine side-effects he admits he can't verify.

Queensland Liberal party senator Gerard Rennick has seen his Facebook following explode by more than 500% in the past three months since he began sharing testimonials of people claiming to have suffered severe side-effects after receiving Covid-19 vaccines.

Delivered without context and in most cases without the person's full name, the posts include the claims of people who say they developed severe conditions not linked to any known vaccine side-effect, including appendicitis, a stutter, and severe neurological conditions.

Many of the claims shared by Rennick are disputed by expert medical bodies such as the Therapeutic Goods Administration. In a number of cases the person whose story the Liberal senator shared reveals a pre-existing vaccine hesitancy or aversion.
And this:
On Monday the Senator's ire was pointed solely at One Nation, which had introduced a bill intended to end coronavirus vaccine mandates.

The minor party's leader, Pauline Hanson, said it was an attempt to stop discrimination.

Senator Jacqui Lambie has lashed One Nation's bill opposing vaccine mandates saying people have a choice to make to keep others safe.

So, Senator Lambie went to the history books, pointing to One Nation's history of opposition to Muslims immigrating to Australia, children with autism being educated in mainstream schools and same-sex marriage.

"One Nation is not a fighter against discrimination," she said. "One Nation seeks to profit from it. It's just a fundraising exercise for them."

"If you're able to get vaccinated, and you choose not to, discrimination is the wrong word," Senator Lambie said. "You have freedom to make the choice but if you make a choice, those choices have consequences."

Being unvaccinated and angry about mandates was like driving twice the speed limit and then complaining about a speeding fine, Senator Lambie said, or refusing a safety check to work with children and then insisting on being employed at a school.
Crikey's Bernard Keane offers a sensible frame of reference for the debate which our disordered PM is unable to contain:
The incoherence and ignorance around basic rights in a pandemic not only demonstrate Australia's inability to rationally discuss rights issues, but come with major political ramifications, with far-right politicians both within and outside the government threatening to block or refuse to support legislation over vaccine mandates.

That's in addition to the growing violence and extremism of some sections of what used to be the anti-lockdown movement but which, in the face of a steady return to normality, has become a generic "freedom" movement, albeit with eccentric ideas about how freedom and rights interact.

The vaccine mandate issue is straightforward. It's entirely ethical to mandate vaccinations for social environments. No one is compelled to be vaccinated; the compulsion lies in preventing the unvaccinated from increasing the risk of harm to others by mixing with them. Indeed, there's an argument for compelling vaccination itself, given the costs the unvaccinated inflict on society through additional health system costs, but this can be addressed through other means, such as charging them the full cost of their treatment.

However, given we don't do this for people who take other forms of medically expensive risk — the overweight and obese, or participants in injury-prone sports — singling out the unvaccinated would be inequitable.

Nonetheless, the far right has seized on the issue despite the small numbers of vaccine refuseniks, confusing it with a broader lament about freedom. Scott Morrison can have no complaints that his legislative agenda is being frustrated by anti-mandate senators, however, given that he himself has sought to pander to the same sentiments with his attacks on state Labor governments.

The broader "freedom" protests — putting aside for a moment the Nazis, anti-vaxxers and opportunists that infest them — relate to quite different issues: freedom of movement, economic freedom and freedom from government surveillance.
Instead of helping frame the issues with sense and reason, Morrison has instead gone back to what he does best. Lying:
Just when Scott Morrison might have hoped his ill-fated holiday to Hawaii was merely an unfortunate memory from two summers ago – the happy melody of ukuleles consumed by bushfires back home – it has returned to haunt him.

The holiday, kept secret while much of Australia burned, has now scorched Morrison for a second time.

He was forced to explain on Monday how he had misled Parliament when he claimed he had told the Leader of the Opposition, Anthony Albanese, that he was going to Hawaii in the first place.

For a leader on the path to a tough election, so recently and spectacularly accused of being a liar, it could barely have been more squirm-inducing.
God only knows where the loons will take us from here. The only thing certain about the direction is that it will be based upon the stoking of wild emotion not clear thinking.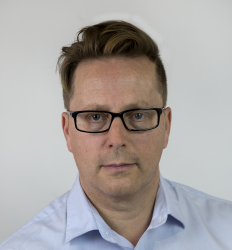 Latest posts by Houses and Holes
(see all)