Recall that the Morrison Government tried to privatise Australia's visa system with a proposal to allow the private Australian Visa Processing consortium spearheaded by Prime Minister Scott Morrison's friend to take over visa processing.
As explained in The Australian in 2018:
Liberal Party heavyweight Scott Briggs — a close friend and ­political ally of Scott Morrison and a former professional colleague of new Immigration Minister David Coleman — is driving a bid to win a visa-­processing contract understood to be valued at up to $1 billion.

…According to their respective CVs, Mr Briggs — the chief executive of Pacific Blue Capital, which holds a 19 per cent stake in the Australian Visa Processing consortium — worked with Mr Coleman at PBL Media and Nine Entertainment Co across a six-year period.
Scott Briggs was closely linked to Scott Morrison's leadership bid against Mr Dutton in August 2018. He is also the president of Morrison's federal electoral conference in his Sydney electorate of Cook.
Thankfully, the visa privatisation plan was put on ice after the web of conflict-of-interests were discovered, alongside the emergence of the coronavirus.
But now Scott Briggs and another Morrison mate are attempting to win a lucrative contract from the government to process migrants through privately run quarantine facilities:
A company established by an influential Liberal party figure claims it could bring up to 160,000 foreign workers and students a year into Australia via a private hotel quarantine system with support from the Home Affairs Department.

Quarantine Services Australia (QSA) was officially registered as a company on August 30 by former deputy NSW Liberal Party director Scott Briggs…

Two weeks earlier, another company linked to Mr Briggs, DPG Advisory Solutions, was awarded a $79,500 "limited tender" contract by the Home Affairs department to provide "consultancy services" to help develop the proposal…

DPG Advisory Solutions was founded and run by former Liberal Party candidate David Gazard, who previously worked as a Coalition ministerial adviser and journalist and is also a close confidant of Mr Morrison…

An "industry update" distributed by QSA this week confirmed "Home Affairs engaged DPG to help facilitate an Industry led and funded quarantine capability in line with Commonwealth Government policy"…

"QSA [was] established as user funded and operated quarantine service capable of processing up to 80,000 Skilled Labour Immigrants (SLI) a year, together with a similar number of student visa holders, in state government compliant facilities across Australia"…

QSA's "indicative pricing" for quarantine support is as high as $12,500 for full 14-day stints, or between $2,700 and $4,700 for shorter three-day "catch and release" places.
Labor has slammed the plan which again stinks of conflicts-of-of interests:
Shadow Home Affairs Minister Kristina Keneally described the QSA venture as a "money-for-mates" proposition full of conflicts of interests.

"How does it come to pass that the Prime Minister's two best mates are the only two people that the Department of Home Affairs has approached to set up a fee-for-service, privatised quarantine system?"
The 'Game of Mates' runs strong in the Morrison Government.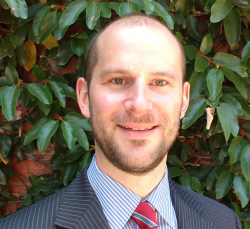 Latest posts by Unconventional Economist
(see all)