Once upon a time, there was something called community. In that thing, folks occasionally made small sacrifices for the benefit of all. Stuff like paying taxes and getting immunised, so we didn't live in a diseased ghetto.
Then along came the Internet, COVID and the Loons:
Some of Australia's most prominent "freedom" activists involved in the protests unfolding in Melbourne plan to stand for election alongside former Liberal MP Craig Kelly as candidates for Clive Palmer's United Australia Party.

A number of figures from the "freedom" movement – including one accused of inciting protests during Melbourne's lockdown – have also directed their support and large social media following to support Mr Kelly, who joined the billionaire mining magnate's party after quitting the Liberals in February.
I have plenty of sympathy for those suffering personal hardship owing to lockdowns. Their anger is understandable and needs an outlet and compensation.
I also support freedom protests. They serve a vital purpose in keeping the likes of Dictator Dan at bay.
But when it comes to this pro-COVID "no lockdown, anti-vaxxer" combination my support turns to anger.
How does freeriding on the vaxxed garner support? How does narcissism come before the health of the community? How does rounding up the angry and disenfranchised while offering no solutions to any of their problems add up?
How does claiming the Australian mantle while trashing the very same community make for good politics?
COVID is not over and next winter will bring a new wave of lockdowns just like Europe. Yet the loons, which include Toxic Morrison and Dictator Dan, are busy dismantling all cooperation:
Former long-serving premiers have urged Scott Morrison to call time on national cabinet if the public slanging match between government leaders continues, after Daniel Andrews accused the Prime Minister of chasing the "votes of extremists".

Coalition strategists are preparing to face an election campaign with Labor premiers helping Anthony Albanese, as the Victorian, Queensland and West Australian governments escalated their criticisms of Mr Morrison.

Former Victorian premier Jeff Kennett said the nation would be "better without national cabinet" if leaders did not show more co-operation outside meetings, while former NSW premier Bob Carr said the time had come for ­national cabinet to be disbanded.
As for the "leaders" of the "freedom" movement coalescing around UAP, here is their policy platform:
End Lockdowns

Lockdowns destroy businesses, jobs and the Australian standard of living. Lockdowns cause untold damage to both physical and mental health, and lockdowns cause more harm to society than any marginal benefits they may bring.

The UAP policy is to open the economy, open the borders and provide encouragement, confidence and incentives for businesses, especially small business to thrive.

Free trade between the states and free movement of people must be reinstated. Section 92 of the Australian Constitution provides for the "absolutely free" movement of people across state borders. Australian troops must not be used to assist power-drunk State Premiers in violating our Constitution.

The Federal Government must ensure that the Constitutional rights of all Australians are protected by exercising their federal jurisdiction.

No Domestic Vaccine Passports

The latest international data and science evidences that so-called "fully vaccinated people" can still become infected and still likely to pass the virus on to others.

Therefore 'vaccine passports' are premised on a false assumption; they are misleading and serve no purpose other than to deny people their normal human rights.

They will be divisive for all Australians, cause social problems (as seen in Europe), and have the potential to worsen an already growing mental health epidemic in our country, which will have tragic consequences for many Australians.

It is undemocratic and wrong to deny any Australian their constitutional rights and freedoms because they choose not to take part in a vaccination program for personal or medical reasons.

The United Australia Party will fight to ensure vaccine passports are banned in Australia. Where they are introduced, we will challenge their validity in the High Court on behalf of the Australian people.

Respect the Sanctity of Doctor-Patient Relationship

The United Australia Party believes in the sanctity of the doctor-patient relationship and the privacy of your medical or health information.

Alternative treatments to COVID-19 (including anti-virals) that have shown extraordinary success where administered in many overseas countries, must be included in the treatment options and available for all Australians.

Medical treatments should not be mandated from on high by government chief health officers who have not seen or examined the patients for whom they are mandating particular or a narrow range of treatments.

Abolish National Cabinet

Since federation, the Australian Federal Government Cabinet has been comprised from Federal Members of Parliament, voted for and elected by the Australian people.

The current Morrison Government has imposed this unconstitutional so-called 'National Cabinet' that has no legal basis.

The United Australia Party believes this so-called 'National Cabinet' should be abolished as soon as possible, with traditional government and freedom restored to the Australian people.

End Australia's Energy Crisis

Australia has the world's largest deposits of uranium, however while we export uranium to other nations for them to take advantage of, we ban it's use in Australia for electricity generation.

The government should be proactive in establishing research into new nuclear technology to help solve Australia's energy problems.

China, Europe and the United States all benefit from nuclear power. Australia should benefit from our own resources and Australian industries should be benefitting from cheap power so they can compete internationally.

Strengthen Australia's Defence

Australia's defence budget must be used to defend the nation, and not used for political expediency or to achieve politically correct outcomes.

The current submarine contract with France needs to be abandoned immediately.

Submarines should be coordinated with and purchased from the United States of America, where highly effective, cheaper nuclear-powered submarines can be acquired and integrated with the forces of our allies during times of conflict or war.

Australia must ensure our national submarine fleet is competitive with the nuclear submarines of our northern neighbours.

Protecting Free Speech from Foreign Tech Giants

Foreign tech giants that operate as platforms (not publishers) such as Facebook, YouTube and Twitter should not be able to censor Australian political debate.

The United Australia Party will seek to implement laws preventing this foreign interference in Australian politics and our elections.

Protect Australian Values

The United Australia Party stands to protect the values that have been built and developed in this country since federation.

We believe in the most basic freedoms of parliamentary democracy – freedom of speech, freedom of religion, freedom from fear, and freedom of association.

This includes respect for our Constitution and the rule of law, which underpins our democratic society and protects the rights, freedoms and liberties of every Australian citizen.

Zonal Taxation for Regional Communities

Our regional communities are the backbone of the nation and the United Australia Party is committed to stimulating economic growth in rural areas.

Our cities are bursting at the seams. We face a future of heavy congestion, serious housing affordability issues and mounting cost of living pressures.

By providing a 20% tax concession incentive to people living more than 200kms from a capital city, we can decentralise Australia and encourage people to move to or settle in regional areas.

Process Australian Minerals at Home

We can create thousands of jobs and turbo-charge our exports by processing our mineral resources in Australia, leading to enormous revenue injections and better schools and hospitals.

Australia is failing to maximise revenue from its prized mineral resources by continuing to send unprocessed ores overseas. The United Australia Party's downstream processing policy will see more stages of the mining process happen on Australian soil rather than offshore, resulting in much higher returns, along with stimulants for both economic growth and job creation.

We can use Australia's mineral resources to kick-start our economy by setting up downstream processing in the states such as South Australia and Victoria that aren't resource-rich.
That can be boiled down to an endorsement of the virus' spread and Clive Palmer's business interests. Was there ever a more limited, more destructive and worse policy platform anywhere?
Australia needs a political revolution but this looks more like all of the worst filled with passionate intensity.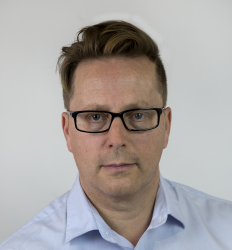 Latest posts by Houses and Holes
(see all)