Australia's auction market continues to fatigue after weeks of high listings: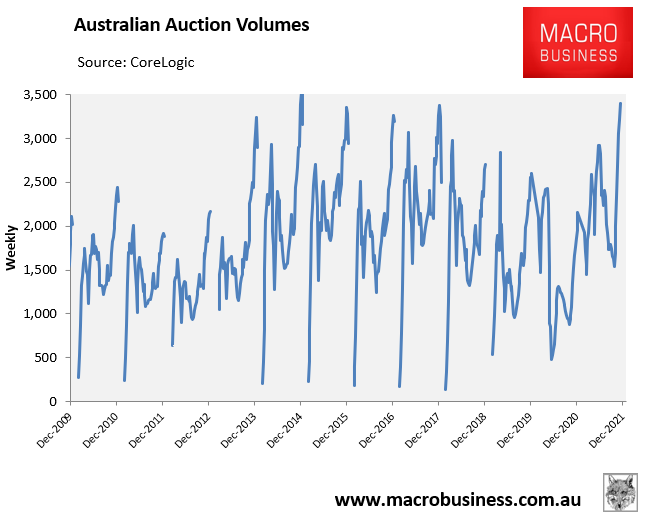 Last weekend's final auction clearance rate was 70.3%, down heavily from 73.2% the prior weekend off 3720 auctions (up from 3,539 the prior weekend):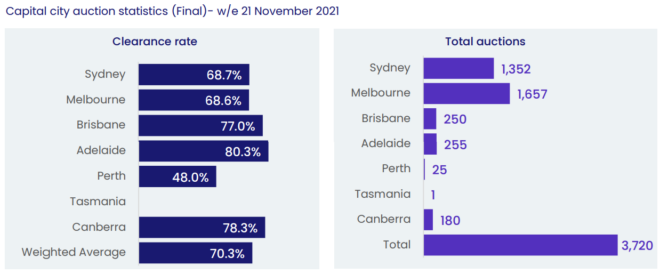 As noted by CoreLogic:
Maintaining volumes in excess of 3,000 for the fifth consecutive week, last week overtook three weeks prior as the second busiest week of the year. Up 5.1% from the previous week (3,539)…

Continuing the downward trend observed since early October, the clearance rate fell to 70.3%, down from 73.2% the previous week…

Across Melbourne, 1,657 homes went under the hammer last week, up 5.9% from the week prior (1,564). With an average auction volume in excess of 1,400 for the past eight weeks, Melbourne's clearance rate has trended downwards since the recent peak of 85.3% in early October. Over the past three weeks, the clearance rate appears to have stabilised in the high 60% to low 70% range, recording a clearance of 68.6% last week and 71.8% the week prior…

Continuing the trend seen since COVID restrictions eased in early October, last week saw Sydney's auction volumes rise while its clearance rate fell. Overtaking the week prior as the busiest since late March, last week saw 1,352 auctions held across Sydney, recording a clearance rate of 68.7% – Sydney's lowest clearance rate all year.
Australia's final clearance rate is falling after recently bouncing back to historical highs: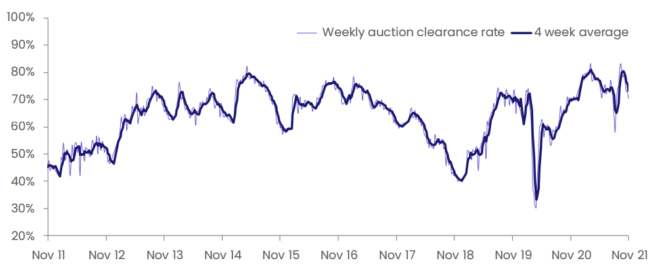 This weekend 4,354 capital city homes scheduled to go under the hammer. This represents the busiest week since CoreLogic records commenced in 2008: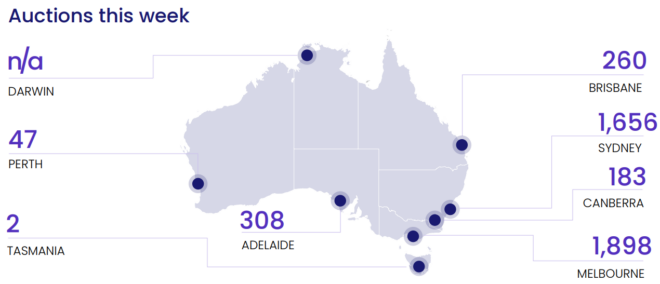 In a separate note, CoreLogic notes the following with respect to this weekend's record breaking auction volumes:
The volume of scheduled auctions is set to reach new highs across Sydney, Canberra and Adelaide this week, marking the busiest auction week for the combined capitals since CoreLogic records commenced in 2008.

After delays from the extended lockdowns in Sydney, Melbourne and Canberra, the spring selling season is going full steam ahead with 4,354 capital city homes set to go under the hammer this week. This week marks the first time the number of auctions held across the combined capitals will exceed 4,000 and is expected to overtake the week ending 25th March 2018 (3,990) as the busiest auction week on record.

A combination of seasonal factors and COVID-19 lockdowns saw the volume of auctions fall through July and August, before hitting a recent floor in early September, when 1,423 homes were taken to auction. Since then the number of auctions held has risen by approximately 10% a week, to record a total increase of more than 200%. Compared to last week, this week's volume of auctions is set to be up 17.0% (3,720) and more than double the number recorded this time last year (2,168).

As the volume of auctions has trended higher, the capital city clearance rate has trended downwards from its recent peak of 83.2% in early October, to 70.3% this week. Despite the recent fall, clearance rates have remained above the combined capitals five-year average of 64.2% since late August. This time last year 70.6% of the auctions held were successful.

Comparing this week's four-week rolling count of auctions to a lagged four-week count of new listings, auctions are set to account for 43.8% of property listings, up from 32.3% in late September. As a means of selling, auctions are becoming more popular, with the current climate of low listing volumes and strong buyer demand favouring vendors. In Melbourne, the proportion of properties taken to auction is up 22.7 percentage points compared to this time last year at 58.0%, while auctions as a proportion of listings in Sydney have risen by 7.1 percentage points to 55.3%.

The smaller capitals, where auctions have traditionally accounted for a smaller proportion of transactions, have also seen a rise, with the proportion of properties taken to auction doubling in both Adelaide (from 20.3% to 46.5%) and Brisbane (from 10.1% to 21.4%) while Canberra's auction ratio has risen 18.8 percentage points (from 57.2% to 76.1%). Compared to this time last year (when the portion of auctions as new listings was 29.4%) the number of capital city auctions as a proportion of new listing has increased by 14.4 percentage points.
Logically, the sheer weight of volumes should temper price growth, especially across Melbourne and Sydney.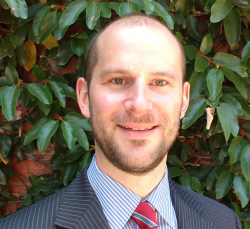 Latest posts by Unconventional Economist
(see all)