Following Penny Wong's very poorly crafted speech this week, Labor now faces two problems.
First, the China kowtowers are back. Geoff Raby leads the way:
Mr Raby is pretty loose with the truth. As I reported yesterday, the Morrison Government has been clear that it will consider CPTPP entry for China if it engages on trade coercion with Australia.
More to the point, frozen relations with China are in the national interest precisely because they marginalise the Geoff Raby's of this world. His ilk would like nothing better than to clip the ticket as Australia once again deepened its trade relations with China.
How can that possibly be in the national interest now? Why would we increase our exposure to a bullying Beijing that has shown its true face of using trade coercion to crush freedom, is explicitly gearing up for a Taiwan war, and has spent two years ruining the world with a plague it refuses to account for.
In the face of this, Wong's and Raby's goal of deepening engagement with China from a position of advanced economic over-dependence is dangerous nonsense.
Henceforth, trade disengagement and diversification are the clear national interest goals for so long as the CCP is in power.
This is true no matter what the US is doing. Or, for that matter, what China is doing:
Xi Jinping's new man in Canberra will be Xiao Qian – China's current ambassador to Indonesia.

The Australian can reveal Mr Xiao's nomination by Beijing to become ambassador to Australia has been agreed to by the Morrison government. He is said to be "smart" and "tough", but is not yet known as one of Beijing's "wolf warrior" diplomats.

Diplomatic sources said Mr Xiao was well-regarded by international counterparts, and suggested his appointment might mark a "more sophisticated approach" by Beijing to its engagement with Australia.
The iron hand in the velvet glove still holds a gun to your head. The last few years have shown us that it will always be drawn when needed.
The second issue for Labor after Penny Wong's fell swoop is that it has reminded the polity that Labor cannot be trusted on China, at precisely the wrong moment. Today, Wong's pro-China drivel is resonating through the community instead of what should be, the global bashing of the Liar from the Shire:
A "cheated" France is taking aim at Australia, along with China, as the drama over the nuclear submarine deal with the US and UK refuses to go away.

France slammed Australia overnight after its Europe and Foreign Affairs Minister Jean-Yves Le Drian flew into Jakarta for a two-day visit with Indonesian President Joko Widodo and senior officials.

Mr Le Drian, who signed France's agreement with Australia in 2019, has spent the last few weeks lashing the new deal, and during his visit to Indonesia he pointedly omitted Australia in detailing the French Indo-Pacific strategy. He also said France felt "cheated".

"The challenge is to take stock together of the new international order where the cards are being reshuffled everywhere on all subjects", he said during a speech on the French Strategy on the Indo-Pacific at the Centre for Strategic and International Studies.

Mr Le Drian criticised the US and UK for "breaking away from the tradition", but of particular focus was Australia's former submarine deal with France.

"We thought we had a good industrial partnership," he said.

"It came to an end in a second, out of the blue. This is not correct, but so be it.
Don't think the Morrison attack dogs haven't noticed. Peta Credlin is all over it:
A fortnight back, former prime minister Paul Keating, who has served as a longtime adviser to a Chinese bank, declared that Taiwan (a fellow democracy of almost 24 million people) was not a vital security interest of ours, and criticised both sides of politics for being too close to the US.

A few days later, Defence Minister Peter Dutton was quoted in this newspaper as saying it was "inconceivable" that Australia would stand aside from any American bid to help resist a Chinese invasion.

…The best way to ensure the unthinkable remains unlikely is to let the Chinese know that any attack on Taiwan would have incalculable costs. If the Chinese ever thought no one would come to Taiwan's aid, the chances of an armed assault would increase immeasurably.

…This is why US President Joe Biden has said twice recently that America would defend Taiwan against Chinese attack; and why even US government officials wary about upgrading their longstanding policy of "strategic ambiguity" stress that America's commitment to Taiwan is "rock solid".

…Japan has gone even further than the US and Australia with a recent statement from the deputy prime minister that a Chinese attack on Taiwan would be an "existen­tial" threat to his own country, thus justifying the deployment of Japan's armed forces in Taiwan's aid.
The Morrison Government is a swamp the likes of which we have not seen occupy Canberra in my lifetime. It fulsomely deserves to be drained ASAP.
Yet, Penny Wong just forced swathes of centrists to vote Coalition instead.
Against their will!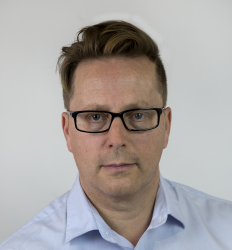 Latest posts by Houses and Holes
(see all)