The latest house price results from the REINZ shows that New Zealand's property market is still booming, with prices growing a whopping 30% over the 12 months to October: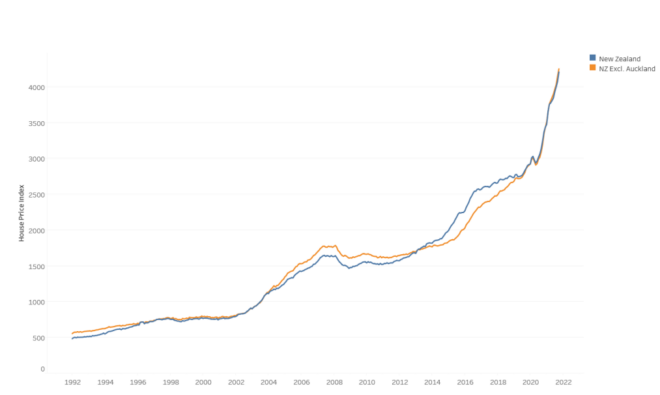 However, the insane price growth alongside recent policy actions have left New Zealand's property market in a precarious position in 2022, with potentially large price falls in the offing.
Yesterday, the RBNZ hiked interest rates for the second consecutive month to 0.75% and raised its forward guidance:
The RBNZ raised the 'forward track' of OCR forecasts contained in its latest Monetary Policy Statement (MPS) to show the OCR now peaking at 2.6%, reaching that level in late 2023 and remaining there through 2024. This is up from a peak of 2.1% in 2024 as per the August MPS…

The RBNZ is forecasting the OCR to hit 1.5% by June next year – which suggests that the rate will be hiked at each of the next three RBNZ reviews, assuming only 25 basis point hikes are deployed.
The RBNZ has also flagged tighter macro-prudential restrictions for 2022 in a new consultation paper:
"We are not proposing to implement debt serviceability restrictions at this time, but we want to prepare for implementing them in case financial stability risks warrant it," Reserve Bank Deputy Governor Geoff Bascand says…

The Reserve Bank assesses the impacts of introducing a debt-to-income (DTI) cap for borrowers of six or seven and a test interest rate floor for bank lenders of 7% or 8%…

"At this stage it is unlikely that we would implement both options simultaneously. Instead, we are considering a staggered approach where test rate floors are implemented initially, if needed to address short-term risks. These would then be replaced by DTI restrictions once the design and calibration of these tools is finalised," the Reserve Bank says.
Meanwhile, first home buyer demand is waning:
Rising prices at the bottom end of the market and higher mortgage interest rates are combining to make it harder for first home buyers to get into their own home. Their situation is likely to get worse as banks tighten their lending criteria, making it harder to get low equity loans.

Based on the latest data from the Reserve Bank and the Real Estate Institute of NZ, Interest.co.nz estimates first home buyers' share of the housing market has dropped from 43.4% in August to 39.7% in September and 35.6% in October.
Whenever there is a fast run-up in prices, there is inevitably a correction that follows.
The sheer magnitude of this current price boom, alongside tightening mortgage credit, suggests 2022 could see larger than usual price falls for New Zealand property.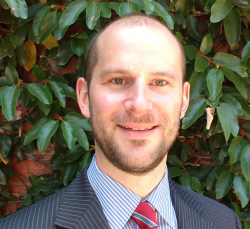 Latest posts by Unconventional Economist
(see all)