The Liar from the Shire has run up against something unusual in his own party: conviction:
Prime Minister Scott Morrison has warned dissident MPs that the Coalition will hand victory to the Labor Party within months unless the government unifies….But his appeal has done little to persuade two senators Gerard Rennick and Alex Antic who are continuing to hold the government's legislative agenda to ransom unless Mr Morrison legislates to override the vaccine mandates imposed by state governments.

Even if constitutionally possible, Mr Morrison has no desire to further worsen relationships with the Premiers and the government was hoping that talks late Tuesday between Senator Rennick and constitutional lawyers would convince him of the folly of his demands.
The problem is, not even the Coalition believes Morrison, Bernard Keane continues his vein of form:
It's bad enough that the prime minister has shredded the last vestiges of his credibility on an important issue like vaccine mandates. It's worse still that his unapologetic backflip — right down to overriding one of his own senators to allow Pauline Hanson to introduce a stunt bill to ban vaccine mandates — has failed to prevent the government from sliding into chaos and risking his election strategy.

The government's agenda for what could be the last sitting fortnight before the election is on hold, with the determination of Gerard Rennick and Alex Antic to withhold support for government legislation, and three other right-wingers — Concetta Fierravanti-Wells, Matt Canavan and the Northern Territory's Sam McMahon — crossing the floor to support Hanson.

It's as if Morrison's constant stream of lies and falsehoods has made others disinclined to believe him when he announces his latest position on an important issue, cognisant as they are that it's merely five minutes since Morrison said something entirely different.
If his own party doesn't trust him, how can distant Aussies? A truth that appears to be gaining currency:
The latest Resolve survey shows Morrison has lost more ground against Albanese on key measures of personal leadership.

Only six months ago, when the government was riding high on a popular budget, Morrison had a lead of 24 per cent over Albanese when voters were asked which of them was preferred prime minister. Now the lead is just 11 per cent.

Asked which side was honest and trustworthy, voters gave Morrison and the Coalition a lead of 8 per cent in May. Now the lead is just 2 per cent.

The Prime Minister has also seen his net performance rating sink to minus 9 per cent. He has had a negative rating in the Resolve surveys before, but not this low. More voters now think he is doing a poor job compared to those who think he is doing a good one.
It remains my view that the Morrison Government is doomed so long as Albanese Labor does not fall on its face.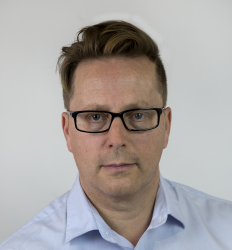 Latest posts by Houses and Holes
(see all)