Professor Mark Gregory, a telecommunications expert from RMIT University, has labelled the National Broadband Network's (NBN) business model as "badly broken" and is calling for regulatory change:
New Zealand had rolled out fibre as its preferred broadband infrastructure from the beginning and as a result "they're offering gigabit speeds at prices that make me want to cry," Professor Gregory said.

A quick internet search revealed that a 500mbps package is available in New Zealand for $NZ85 ($81.70) per month.

In Australia a number of providers were offering 100mbps, a far lower speed package, at between $89 and $110 a month…

High priced internet in Australia needs to be addressed by regulatory change, Professor Gregory said.

"Our business model is badly broken," he said.

We are waiting for the ACCC to make its determination of the new fee pricing model for the NBN, Professor Gregory said.

The regulator, he said, "has a very bad record over the past 10 years with telecommunications".

The ACCC needed to get rid of the 'connectivity virtual charge' which is essentially "charging for data usage," Professor Gregory said.

NBN service providers have called for the change that would allow a "flat service charge". The current regime means service providers have to charge customers more or restrict data usage at peak times…

Getting rid of the CVC would mean "there's a set price per connection per month and the service providers can base their business model around that," Professor Gregory said.

Although the industry had called for the move "it's almost guaranteed that the ACCC won't do that," Professor Gregory said.

"That's what New Zealand has, and many people there enjoy a far better experience because of it," he said.

The use of a hybrid model by Australia has brought in a range of higher costs that would have been avoided if fibre to the home was adopted from the word go.
The problems with the NBN date back decades and spans both Labor and Liberal governments.
First and foremost, the Howard Government's privatisation of Telstra in the late-1990s gave it control of both the wholesale and retail networks. This made it a vertical integrated monopoly, meaning that competitors were forced to rent the fixed line telephone network for access.
The NBN was initially designed by the Rudd Labor Government, in part, to remedy this structural mess. But it came with a huge taxpayer bill, with the Gillard Government in 2011 agreeing to pay Telstra $9 billion in instalments for its fixed line customers to migrate to the NBN.
By contrast, New Zealand did not face these issues.
Unlike Telstra, Telecom NZ was split into a wholesale operator, Chorus, and a retailer, Spark.
Chorus won the vast majority of the work to build Fibre-to-the-Premises (FTTP) networks, which meant it could use all of its existing legacy assets to build their new FTTP network. This obviously reduced duplication, dramatically lowering the cost of the build.
Moreover, unlike NBN Co, which was created as a start-up Government Business Enterprise, Chorus also had the embedded technical expertise to get the job done.
Malcolm Turnbull added to the NBN's woes by abandoning Labor's plans to build FTTP across most of the country. Instead Turnbull replaced it with a multi-technology mix (MTM) that included previously retired copper cabling.
This change to MTM was marketed as a cost-saving move by Turnbull. But, the massive amount of rectification works required quickly saw the price tag for the NBN jump from $30 billion to more than $50 billion.
The problems have also been compounded by the former Labor Government's decision to classify the NBN as an "investment". This decision required NBN Co to deliver a commercial return to the government and meant the NBN needed to cover its costs as well as earn a margin. In turn, NBN Co has been forced to charge ISPs high wholesale prices, which they then passed onto Australian consumers.
One possible solution to the NBN's pricing issues is for the federal government to write down the project's value to reflect its true worth.
The Parliamentary Budget Office reported that the "fair value" (or saleable value) of the NBN was just $8.7 billion, which is less than one-third of the government's equity investment. Therefore, the NBN probably requires a write down of around $20 billion.
Doing so would reduce the required rate of return and enable NBN Co to cut wholesale prices for ISPs and by extension consumers.
A reform of this nature would also require the federal government to treat the NBN like an essential utility service, instead of a commercial project seeking a commercial return.
In short, Australians will continue to be overcharged for broadband unless the federal government writes the NBN's value down to reflect its actual true value.
Hopefully, Labor will remedy the situation should it win the upcoming federal election. It has already committed to expanding fibre coverage across Australia.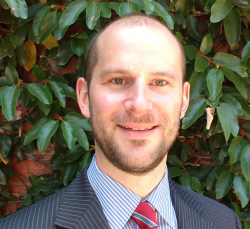 Latest posts by Unconventional Economist
(see all)