Not very secret, really. All he has, frankly. All he ever had. Behold the Real Estate Prime Minister!
Interest rates and petrol prices would be higher under a Labor government, Scott Morrison has claimed, putting inflation and cost of living at the centre of the government's campaign targeting Anthony Albanese ahead of the next election.

As the Prime Minister attempts to pivot the political contest away from climate change, he used the inflationary pressures in the US as a warning against shifting from the Coalition amid the economic recovery from the Covid-19 pandemic.

Mr Morrison's comments on Monday came despite Reserve Bank governor Philip Lowe – who will deliver a speech on inflation on Tuesday – playing down the risk of inflationary pressures to the Australian economy in recent weeks.

"Australia's economic recovery has to be secured by people who have a track record of economic management," Mr Morrison said during a visit to western Sydney on Monday.

"Otherwise, you're going to see petrol prices go up. You're going to see electricity prices go up. You're going to see interest rates go up more than they would need to."
So, interest rates, petrol prices and electricity prices have all gone up under the Morrison Government but they can be trusted more than Labor can?
Let's do one at a time. The Coalition's decade in government oversaw the largest rises in Australian utility prices in history. This was directly the fault of the government as it refused to regulate the east coast gas cartel that has been pillaging gas supplies on behalf of China since 2014. The resulting gas shortage drove both gas and power prices mad. And all Coalition governments have fought tooth and nail to prevent the only solution that we have had: the accelerated rollout of renewables.
I am not going to pretend that this is widely understood despite my best efforts but the last decade of Coalition energy policy has been ruinous. Surely the polity is not so stupid as to think otherwise.
On petrol, this is cyclical. But the latest round of price hikes is under Morrison not Labor.
On interest rates, a decade of Coalition governments has gutted interest rates by misusing mass immigration to destroy the microeconomics of the labour market resulting in collapsed wages growth. But Labor is equally committed to the same as far as I can see (which is no recommendation for it, either).
As well, Morrison has just overseen the breaking of the RBA's yield curve control and 1% shunt higher in fixed mortgage rates. May he'll be confronting a sharply slowing property market. Is that any basis upon which to claim he'll keep rates lower?
There is no evidence to prosecute Morrison's case. But fake and fear is the Morrison schtick and threatening house prices worked in his first election so why not again?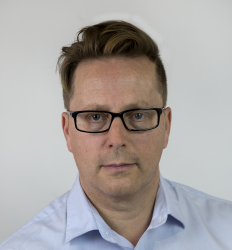 Latest posts by Houses and Holes
(see all)