Victoria's restrictions on unvaccinated 12 to 15 year-olds are currently the toughest in Australia, barring them from venues such as cafes, retail shops and restaurants, along with social and school activities.
Earlier this week, several health experts questioned why a vaccine mandate is still necessary once the double-dosed rate reaches 90% to 95%. They believe mandatory vaccination is unnecessary, unfair and will fuel extremism.
More experts have entered the fold in opposition of Victoria's child/teen vaccine mandate, claiming the rules are not proportionate to the health threat and will cause more harm than good.
Immunisation expert Margie Danchin claims young people have already suffered enough as a result of lockdowns during the pandemic, and excluding them from social and school activities is only likely to cause them further harm. Her comments are echoed by paediatrician Fiona Russell, who contends applying the same sort of vaccine mandates to young teens that have been applied to adults to help encourage vaccine uptake could further amplify the problems they experienced during lockdowns.
The Australasian Society for Infectious Diseases is also against mandatory child/teen vaccination, as is infectious diseases expert Robert Booy.
The article also compares Victoria's harsh mandatory vaccination rules with NSW, which has objectively handled the virus better.
From The Age:
"Kids have really suffered enough in the pandemic," [Margie Danchin] said.

"When you start to impact these kids in terms of social interactions and sporting interactions, there is a risk you are just compounding the harm."

Associate Professor Danchin pointed to the rising rates of eating disorders, self-harm, depression and anxiety among young people reported during the pandemic…

"There are other ways you can manage the risk without excluding a young person for not being vaccinated"…

"Children have suffered so much, they really should not be caught up in this," Professor Russell said. "At no time should [coronavirus] vaccines be mandated for under-15s, that is my personal view."

Professor Russell said while children could transmit the virus, the onus should be on parents and adults around them to be vaccinated.

"Children are coming back out of lockdown with social anxiety and all sorts of things," she said. "They should feel supported and a part of society and not excluded in any way. That's extremely important"…

The Australasian Society for Infectious Diseases has also voiced its opposition, tweeting on Wednesday it did not support COVID-19 vaccine mandates for any child under 16 in Australia…

Meanwhile, infectious diseases expert Robert Booy said holding young teenagers to the same vaccination rules as adults in Victoria was overreach, when children were at much less risk of serious illness and death from COVID-19…

The state that comes closest to Victoria's strict vaccine exclusions is NSW. However, in NSW, children under 16 years of age who are not fully vaccinated can generally follow the rules for vaccinated people, as long as they attend certain business premises with a fully vaccinated member of their household.

This rule is expected to end on December 15…
Maintaining draconian segregation of the unvaccinated beyond the 90% threshold is unnecessary and overly divisive. Extending mandates to children and teens is even worse given COVID presents minimal risk to them.
Vaccination also does not stop the virus from spreading. Just look at Europe where cases have skyrocketed to record highs despite high vaccination levels: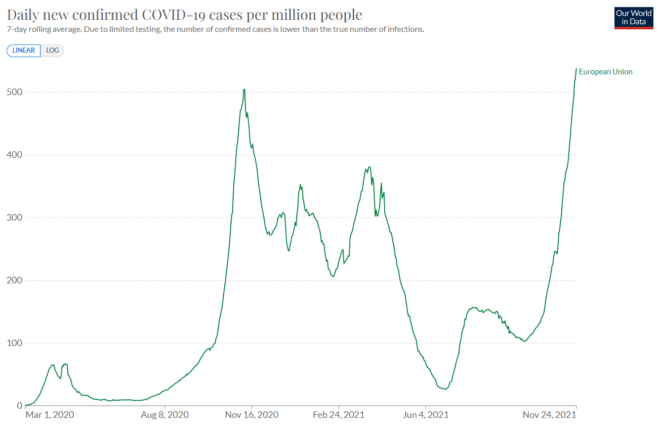 Health policy should be based on robust evidence and expert advice, not politics.
Political leaders should seek to unite, not divide, the community.
NSW – which has handled the virus much better than Victoria – has not forced vaccination on children/teens. It has also committed to ending segregation once 95% of the state is double vaccinated, expected on 15 December.
Victoria should follow NSW's lead.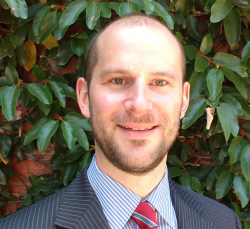 Latest posts by Unconventional Economist
(see all)