For years, Deputy Lord Mayor of Melbourne and principal fellow at Melbourne University, Nick Reece, has vigorously supported the mass immigration 'Big Australia' policy.
For example, he stated the following propaganda in 2017 on his Politics HQ program:
"Countries that don't have strong immigration programs often get themselves into trouble. And probably the best example of this is Japan, where because of such strong public opinion against immigration, and there's been a drop in their birth rate, they now have this sort of demographic timebomb which is ticking, which has seen them lose 20-years of good economic growth. So, a properly managed big immigration program surely is a good thing for our economy".
Reece also lobbied strongly against policies to lower immigration in 2017, such as tighter English language proficiency, the introduction of a four-year waiting period for citizenship, and restrictions on 457 and student visas, arguing they "risk hobbling the economy".
Then Reece had the audacity to complain about the ugly high-rises blighting Melbourne, while conveniently ignoring the mass immigration fuelling said over-development.
In January 2020, just before the coronavirus pandemic struck, Nick Reece experienced a mea culpa, calling on the Australian economy to wean itself off its unhealthy reliance on immigration-fuelled growth:
We measure the life of a country in decades, so let's make the 2020s the decade that Australia gets its mojo back…

Our economy and wages are stagnating, our cities are struggling to manage population growth and congestion, millions of Australians live below the poverty line…

The Australian economy needs to get off its dependency on "holes" (mining) and "houses" (population growth fuelled by immigration) and focus on enhancing productivity and building a high wage value-added knowledge economy…

A new economic consensus needs to be built around a more dynamic view of the drivers of growth based on innovation and an expansion of Australia's technological and industrial capabilities.

Other opportunities for a new national consensus in the 2020s include a national population, infrastructure, land use plan…
Fast forward to November 2021 and Reece has returned to his Big Australia ways, penning an article at The Age calling for a "massive wave" of wage crushing immigration:
Our city now needs a massive wave of new immigrants to help get the city back on track.

The population of Melbourne is projected to be 300,000 less by 2025 compared to where it would have been without the pandemic. While Australia will be almost one million people down.

Across Melbourne, businesses are facing acute labour shortages. I spoke to a restaurateur…

Over the past 12 months, farmers have cried out for help as fruit rots in their orchards…

Australia had an immigration plan to help rebuild after World War II, now we need an immigration plan to help rebuild after the war on COVID…

Most importantly, we need the international students to come back… [They are] perfect candidates for future permanent residency and citizenship…

To bring back the buzz in all its glory we need the Commonwealth to come to the party and open the borders to a welcome wave of new arrivals.
Earth to Nick: Melbourne's population hasn't fallen at all. It is absurd to say that we are 300,000 people down when the population has been growing but not as rapidly as previously.
In the decade before COVID struck, Melbourne's population swelled by an insane 1.05 million people (26%) – growth that crush-loaded everything in sight and destroyed livability across Melbourne as you yourself admitted in 2018:
They are some of Melbourne's biggest design eyesores: buildings that shot up over the past decade, during the central city's biggest ever construction boom…

"We have let too much crap be built," Melbourne City Council's planning chair Nick Reece says…

"We are seeing low-quality design outcomes"…
The explosion in Melbourne's population also led to the nation's worst per capita economic outcomes, including stagnating gross state product and incomes per capita (explained here).
Returning to the failed mass immigration economic model will merely achieve the same results all over again: the proliferation of ugly high-rise apartments, infrastructure bottlenecks, congestion, sluggish productivity growth, and sluggish wage growth.
It's a policy that enriches the wealthy owners of capital, while degrading the living standards of ordinary Melburnians.
Sadly, Deputy Lord Mayor Nick Reece doesn't represent the residents of Melbourne, only the elites in the business, property and edu-migration lobbies.
Politicians like Nick Reece are part of the problem. Thankfully, commenters at The Age tore him a new one.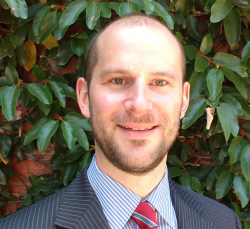 Latest posts by Unconventional Economist
(see all)