The Australian Bureau of Statistics (ABS) has released annual national and state accounts for the 2020-21 financial year, which contains insightful data on house and dwelling values across Australia's major jurisdictions.
Land values underpinning the Australian housing market experienced turbo-charged growth over the 2020-21 financial year, which land values also hitting their highest level on record as a share of the economy.
The next chart plots Australia's aggregate land values by use relative to Australia's gross domestic product (GDP) since 1989, which is as far back as the data goes: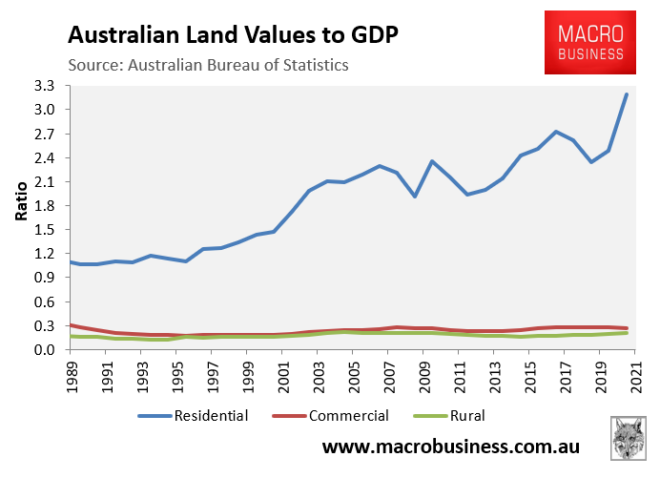 Whereas aggregate Australian Commercial and Rural land values have remained fairly stable over the past 26 years relative to GDP, residential land values skyrocketed, rising from 1.1 times GDP to a peak of 3.2 times GDP in 2020-21.
When the aggregate residential land values data is combined with the Reserve Bank of Australia's (RBA) dwelling values data – which combines both residential land values and structures (buildings) – it becomes clearly evident that the uplift in Australia's housing values over the past 20 years was due almost entirely to increasing land costs, rather than higher building costs (see below chart).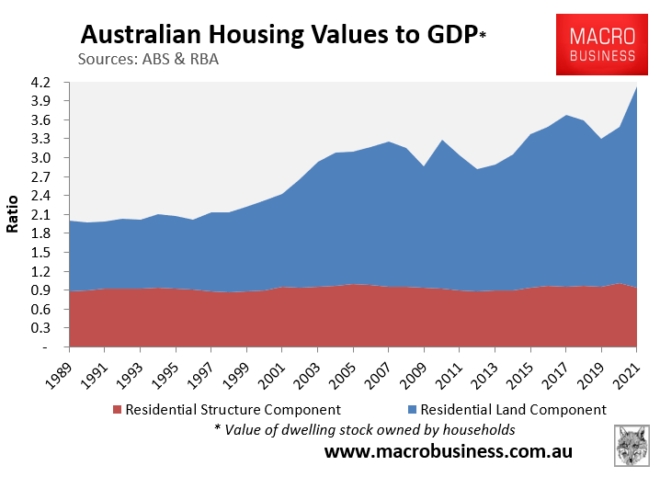 Aggregate structure values – calculated by deducting the ABS' residential land value figures from the RBA's dwelling assets data – were 0.89 times GDP in 1988-89 and have only increased to 0.93 times GDP as at 2020-21.
By contrast, the total value of Australia's housing stock (land plus structures) rose to a record high 4.1-times GDP in 2020-21, driven by the rapid inflation in land values.
Reflecting the fact that residential land has risen in value relative to buildings, the land component of Australia's housing stock rose from a low of 54% in 1990-91 to a record high 77% of GDP in 2020-21: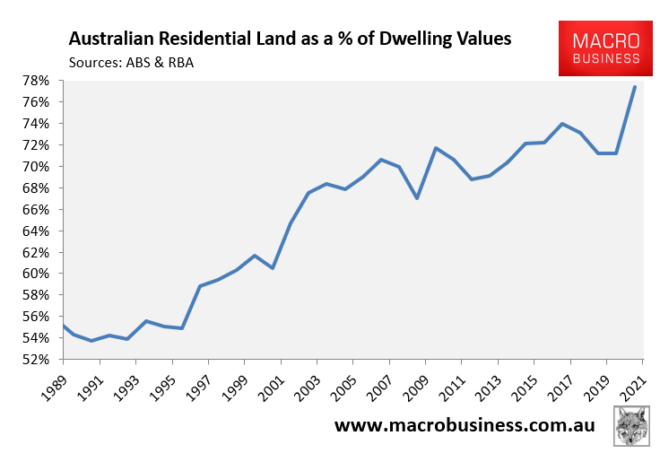 Turning now to Australia's major jurisdictions, nominal residential land values surged across every state and territory over the 2020-21 financial year, with 34% growth recorded nationally: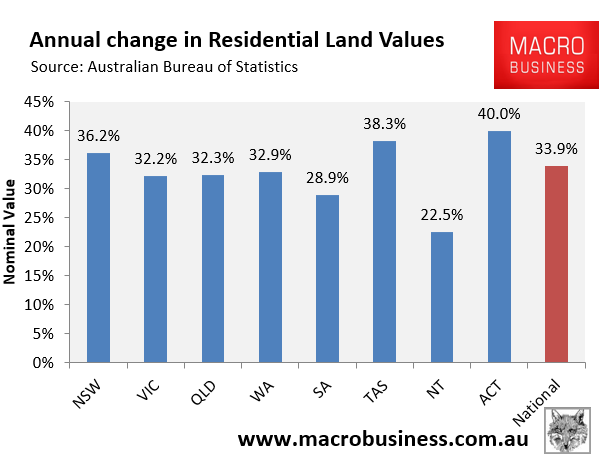 Land values also experienced strong inflation against Gross State Product (GSP):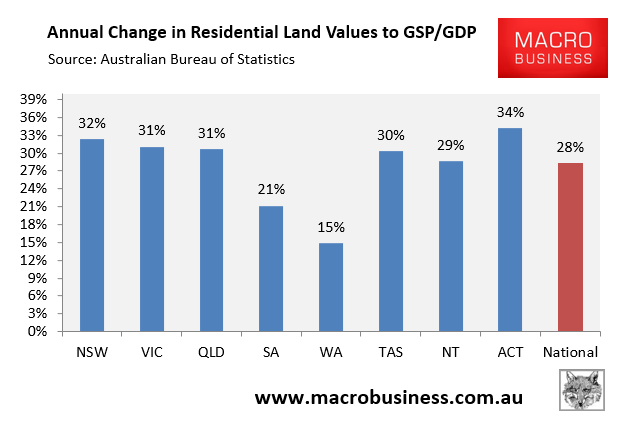 Looking at the time series, land values hit record highs against GSP in NSW (4.15), VIC (3.87), QLD (2.72), TAS (3.07), SA (2.75) and ACT (2.75), whereas land values remained below peak in WA (1.42) and NT (1.19):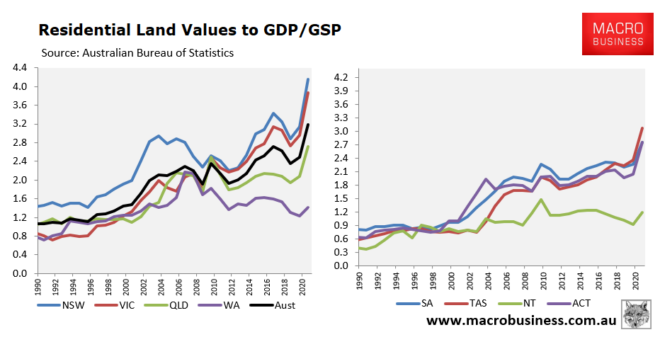 Land values also hit a record high 4.76 times household disposable income nationally in 2020-21, with NSW (5.89), VIC (5.45), QLD (3.73), TAS (3.78), SA (3.70) and ACT (2.92) each also hitting record highs. By contrast, WA (3.29) and NT (1.72) remained below former highs: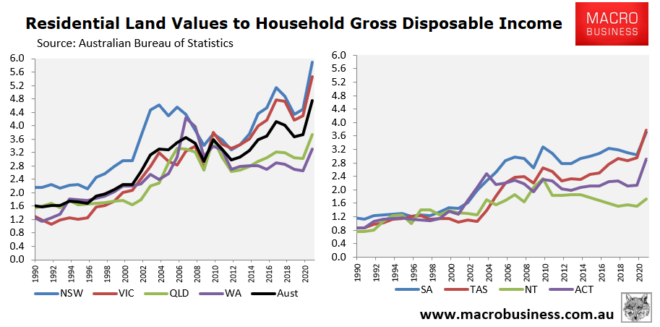 As part of its quarterly house price release, the ABS includes a time series going back to 2011 measuring the value of the housing stock broken-down by state/territory. The next chart compares these values as at June 2021 against their respective GSPs/GDP: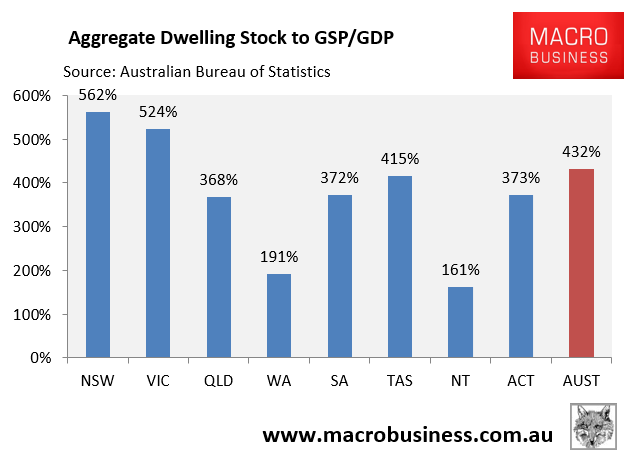 Below is the same data presented as a time series, which shows the strong growth over 2020-21 and record highs everywhere except WA and NT: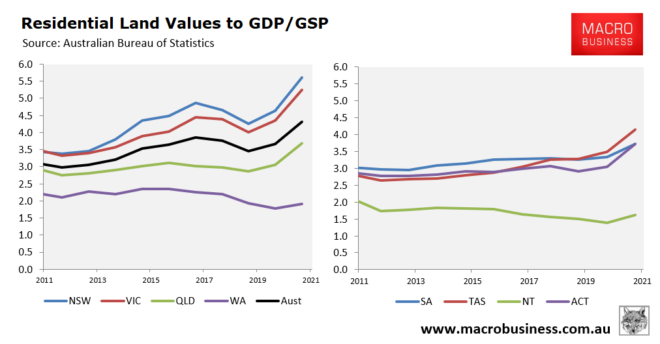 The same ABS housing stock data is presented below against household disposable income across each major jurisdiction and nationally: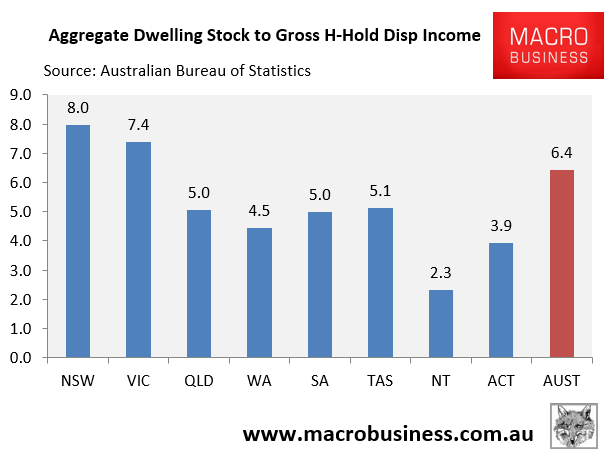 Again, the data is presented as a time series with record highs posted in 2020-21 nationally and across all jurisdictions other than WA and NT: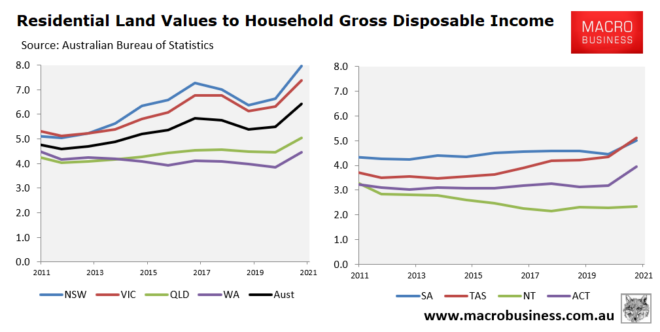 Finally, the next chart highlight's the extent by which NSW and Victoria (read Sydney and Melbourne) dominates Australian housing valuations.
These two markets combined accounted for 68% of Australia's dwelling stock by value in 2020-21, well above their 58% share of Australia's population: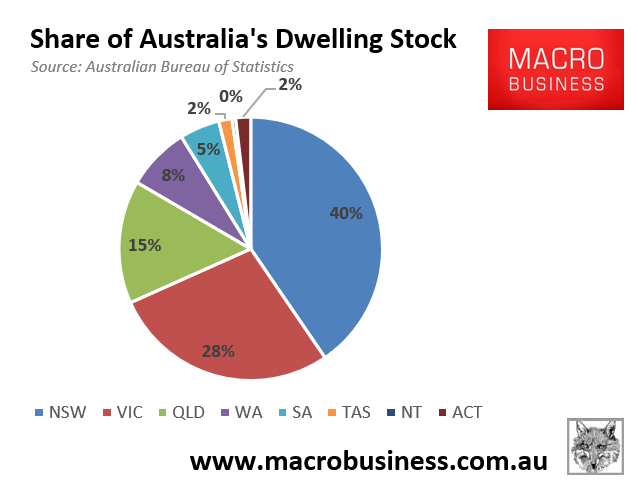 When it comes to Australian property there's Sydney and Melbourne, and then there's everything else.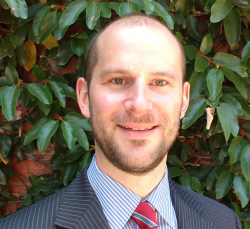 Latest posts by Unconventional Economist
(see all)