There is nothing more edifying than watching the scab grab as the tide recedes on those swimming naked:
Chinese property developers are putting their own shares under pressure as they look to raise cash to pay debt and ride out a historic funding squeeze.

Shares of Sunac China Holdings Ltd. declined almost 12% after the company raised about $953 million through the sale of new stock and a stake in its property-management unit. China Aoyuan Group Ltd. tumbled more than 11% after it said it would sell Hong Kong properties at a loss. Other developers also retreated.
For now, yields are falling on the Jedi mind trick rescue but issuing more debt is not pleasing shareholders. Why would it? Given the shakeout is about eliminating debt what sort of a fix is greater leverage? Not to mention dilution, cut dividends, smashed top and bottom lines.
Nor is there much need for policymakers to worry about broader contagion yet given house price falls are so far tiny: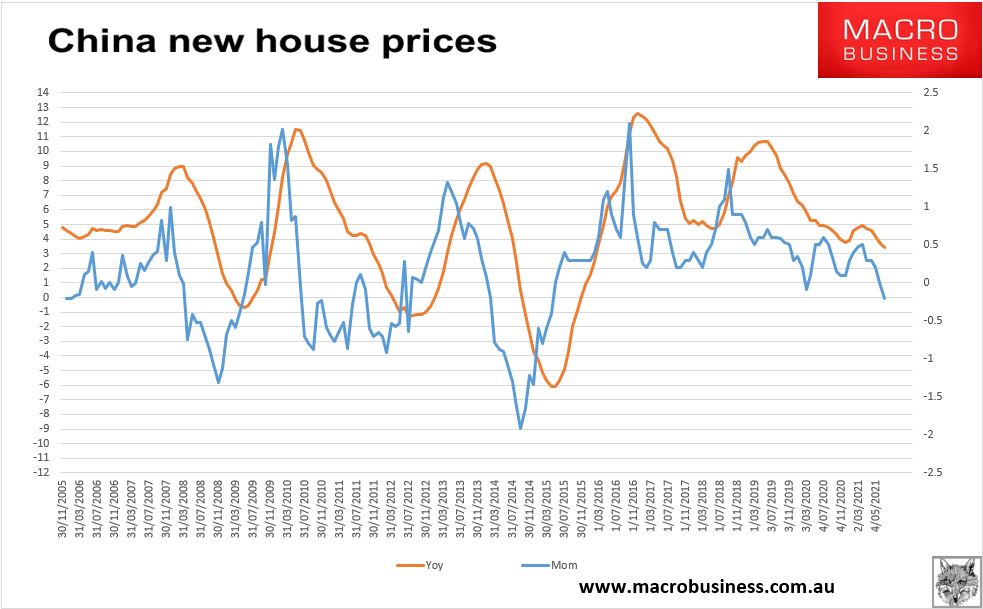 That said, empty apartment sales are still poor: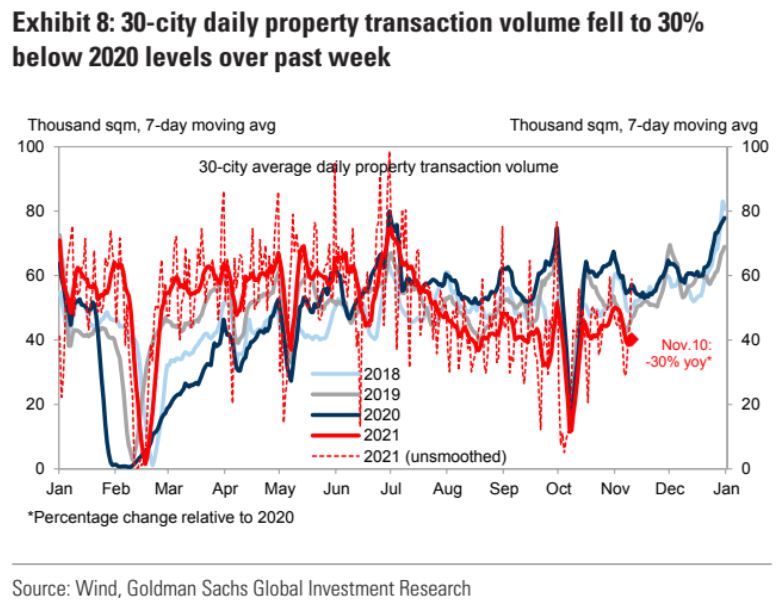 And the leading indicator of land sales remains, shall we say, the truth no Jedi can reach: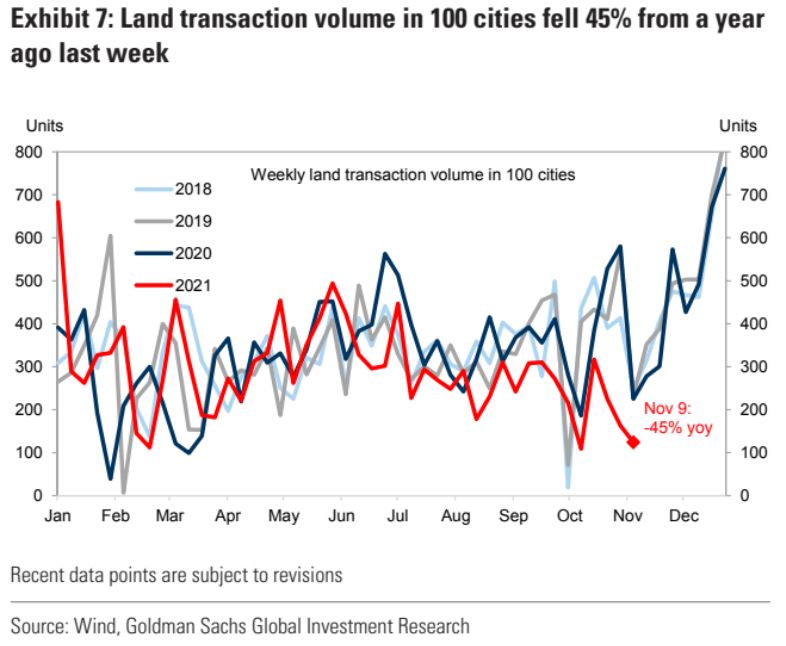 This chart sums it up rather simply: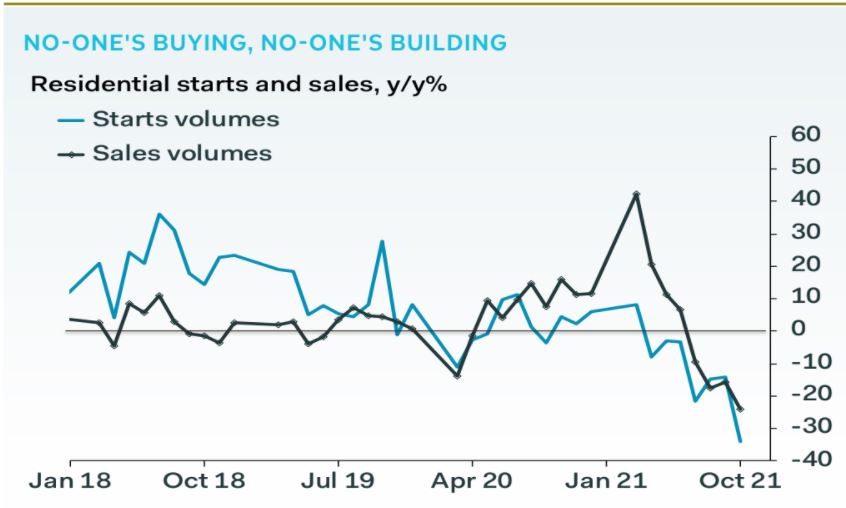 Still, that's all par for property adjustment course, the major economic contagion risk, and therefore upside hope for rescue, is the spillover into local government borrowing which is undiminished: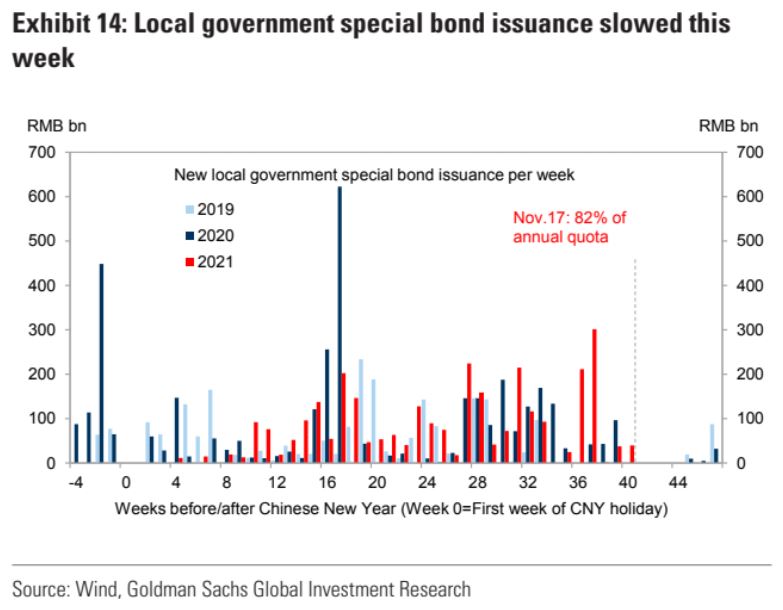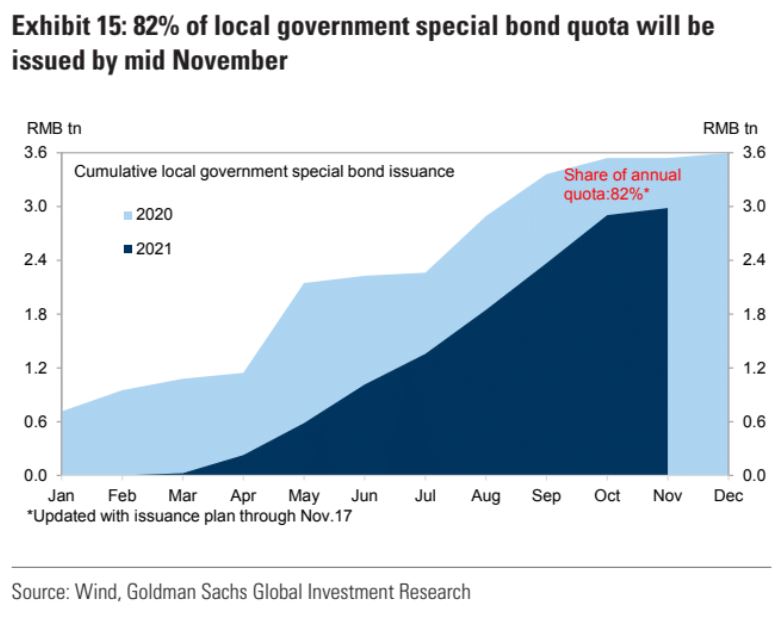 And has so far led the construction bust: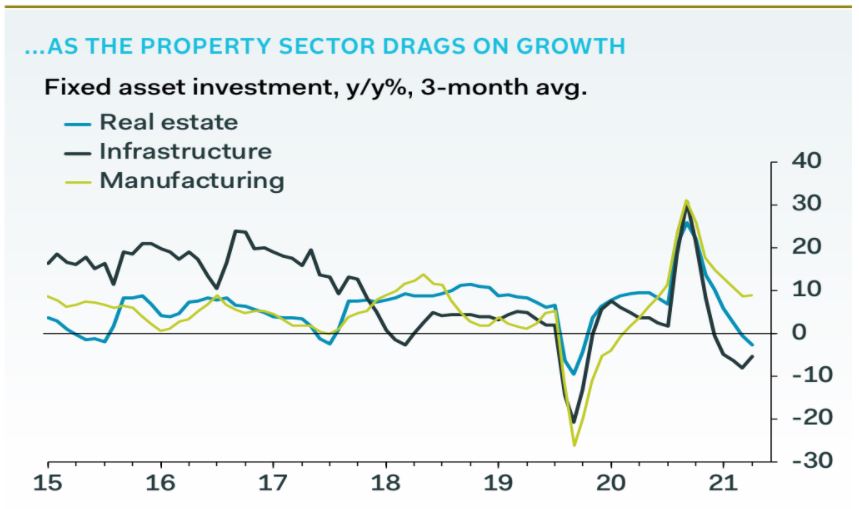 So long as that continues, Beijing will sweat and seek more policy calibration.
For all of the frantic Jedi hand-waving of authorities, the Chinese press and those talking their books, the trajectory of the actual crisis is barely altered.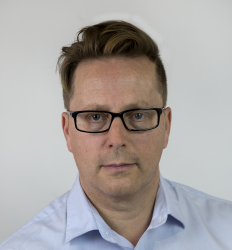 Latest posts by Houses and Holes
(see all)