Earlier this week, the Morrison Government announced that Australia will re-open its international border to overseas students, skilled visa holders and working holiday makers, with Home Affairs Minister Karen Andrews expecting that at least 200,000 migrant workers will arrive in Australia by July 2022:
"We are working on a figure of 200,000, it may well be more than that but we will be actively looking to bring as many people into Australia as soon as we possibly can" – Karen Andrews, 22 November 2021.
Multi-billionaire apartment developer, 'Highrise' Harry Triguboff, is in full celebration mode as he looks to flog 11,000 units to "Chinese and Indians and other Asians":
The property tycoon is building thousands of units across Sydney's suburbs and has just commenced construction of a further 630 luxury apartments on Queensland's Gold Coast.

"We still have 11,000 units to commence… The majority of our buyers are Chinese and Indians and other Asians"…

"So, the market immediately improved (with the government's announcement). These buyers will live in the big cities which have suffered the most from the Covid virus"…

"We need more and more young workers to come," Mr Triguboff added…

Mr Triguboff's Meriton Apartments are now building "a lot more units because the NSW Planning Department realises at last that without development there is no progress.

"Our interest rates are low and if we continue to grow quickly, we will build even more."
That dear readers is Australia's property Narco state in action. The government floods the nation with hundreds of thousands of warm bodies every year so rentiers like Highrise Harry can get even richer. Meanwhile, ordinary residents have their living standards eroded as they are forced to live in increasingly crowded cities and smaller and more expensive housing:
Seriously, what is the point of building all of these apartments if they will simply be 'filled-up' with migrants? How does this benefit existing Australian residents? The short answer is that it doesn't.
Mass immigration led development is the ultimate Ponzi scheme, with property industry parasites like Highrise Harry privatising the gains while the costs are socialised on the existing population through having to fund the increased infrastructure needs (water, power, transport, recreation facilities etc), paying higher housing costs, as well as suffering the downsides of increasing congestion. None of this registers with Highrise Harry at all, nor that lower apartment rents are improving people's cost of living.
A return to the broken economic model of the last cycle is precisely NOT what Australia needs. It drove property prices and rents higher marginalising youth. It corrupted our university standards and introduced deeply undemocratic CCP influences on campus. It corrupted our politics and jeopardised ANZUS. It drove down wages as poor foreign students and temporary migrants poured in. It lowered living standards across cities while enriching only a very narrow set of billionaires like Highrise Harry.
Australia needs instead is to leave those migrants at home where they can develop their own economies and export our expertise to them there.
The housing industry should meet the needs of Australians. Not the other way round.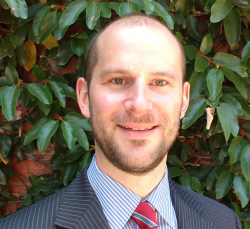 Latest posts by Unconventional Economist
(see all)