May's Victorian Budget implemented a new windfall gains tax for properties whose value is boosted by a council rezoning. This tax will apply to properties where the value is boosted by more than $100,000, with a 50% tax on windfalls above $500,000.
The clearest indication that this windfall tax is good policy has come from the Housing Industry Association (HIA), which has slammed the tax:
The Windfall Gains Tax is only a windfall for the Victorian Government. For every day Victorians, it's a slowing of the state's economy and a tax on Victorian jobs at the worst possible time, as the state rebuilds from the world's longest COVID pandemic lockdown.

The Windfall Gains Tax will see 50 per cent of any uplift in land price by more than $500,000 as a result of rezoning going straight into the government's coffers.

The timing of this new tax couldn't be worse. It will come as homes built using the recent Federal Government's HomeBuilder grant will have been completed, with the risk that new home builds will most likely be in decline threatening jobs in the years ahead.

Future homebuyers, many whom would have already been waiting patiently to buy and build their own home, will be faced with rising land costs because of the new tax.

For private land owners, the tax will be a major disincentive for them to sell or develop their land for housing, and if they do then the costs will be passed directly to developers and homebuyers…

HIA has come together with other Victorian Industry Groups to oppose this tax. At a time where recovery from COVID-19 is the biggest concern, a new tax on property should simply be shelved.
The windfall gains tax is excellent policy. The only reason why these types of land deals escalate in value is because the government rezones them for development. Therefore, it makes perfect policy sense for the government (taxpayers) to share some of the value uplift.
Landholders and speculators should not be gifted monopoly-style rents courtesy of rezoning decisions made by the government. Taxpayers should capture some of these rents.
Value uplift taxes also discourage corruption by reducing the windfall gains from planning decisions.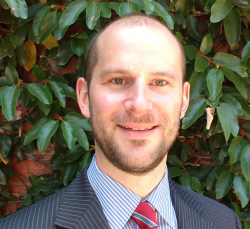 Latest posts by Unconventional Economist
(see all)