The Grattan Institute has released a new report, entitled "Towards net zero: A practical plan for Australia's governments", which calls on Australia to act now to lift its rate of carbon emissions reduction, or it has little chance of reaching net zero by 2050.
Below is the reports Summary and Recommendations, alongside some key charts:
Summary

Australia's climate change commitment is net-zero emissions by 2050. The latest projections indicate the target of 26-to-28 per cent below 2005 levels by 2030 will be bettered. However, continuing at that rate of reduction will leave a very big offsetting challenge in 2050. Practical actions taken by governments now can close the gap.

Australia's governments can and should act now to create momentum towards the net-zero goal. This report, the fifth in a series on net zero, recommends policies for all the key sectors that contribute to Australia's greenhouse gas emissions. These recommendations accept today's political constraints and build on existing policies and priorities with low impact on industries or consumers.

Addressing climate change brings costs and benefits, challenges and opportunities. Across the sectors, there will be areas where the benefits of lower-emissions technologies will outweigh any costs of the transition. And there will be other areas where real financial costs will remain even after our best cost-reduction efforts.

Exports will be resilient (iron ore and other minerals) or they will be replaced (coal and LNG). Now is the time to plan for the replacement. Australia has a transformational opportunity, because of its vast renewable energy and mineral resources, to more than replace the export revenues and jobs currently accruing from fossil fuels.

Adopting the policy suite recommended in our reports will connect short-term actions and proven technologies – to bend the curve now – with technology development and deployment to sustain the momentum and get to net zero. Technology must be complemented by policies and markets.

Sector-specific policies include vehicle emissions ceiling; bigger roles for the Emissions Reduction Fund, the Safeguard Mechanism, and energy efficiency obligations; enhanced electricity grid investment; and better integration of state renewable electricity schemes. Setting clear rules on the use of domestic and international offsetting credits will protect the integrity of policy and help build the market.

In the short term, government funding for immediate, low-cost actions and to support R&D will be required. In the medium to longer term, such funding from governments will be unsustainable and regulation should have a limited but valuable role. More ambitious emissions reductions targets are likely to be required. Market-based policies will mobilise finance and deliver outcomes at lowest cost. Governments will need to decide how and when to turn to such policies.

This suite of policies can deliver steadily reducing emissions across the economy well into the 2030s, and real momentum towards net zero by 2050. To give this framework substance, the Federal Government should commission the Climate Change Authority to monitor and report progress, including with recommendations as required.

All governments need to plan more directly for the physical and economic consequences of a changing climate, and to integrate climate change issues into all decisions on infrastructure planning, land use, and resource extraction. This policy challenge requires greater policy coordination across jurisdictions.

The scale and structure of the policies implemented today will determine the cost. Capitalising on Australia's advantages will deliver the opportunities.

Action today is crucial to create momentum and to avoid locking in emissions for decades to come. Governments have set the objective; this report identifies the practical, no-regrets policies that can head Australia in the right direction.

Recommendations

Recommendation 1: Start with sector-based policies today…

Recommendation 2: Expand R&D funding…

Recommendation 3: Integrate technology support with market-based policy…

Recommendation 4: Work with industry to realise new opportunities…

Recommendation 5: Re-launch and empower the Climate Change Authority…

Recommendation 6: Push on with near-term reforms and plan for the future of the electricity system…
As noted on Friday, I agree in principle with Grattan's position. However, one must ask how Australia can realistically meet its emissions targets when its population is projected to grow by around 9 million people (~35%) between now and 2050 on the back of extreme immigration levels of 235,000 people a year: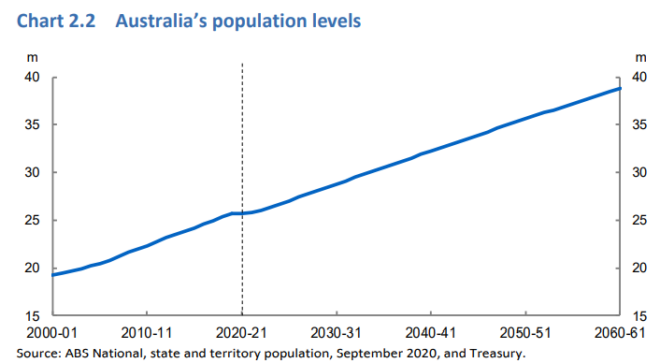 Curiously, the Grattan Institute is a rabid supporter of mass immigration, which obviously runs counter to its stance on Australia's emissions reductions.
Grattan also whines incessantly about a lack of housing supply and infrastructure waste, but refuses to acknowledge that mass immigration drives both problems.
In short, the Grattan Institute suffers from a chronic case of cognitive dissonance and needs to start examining issues as a whole, rather than in silos. Then it might develop some policy consistency across areas.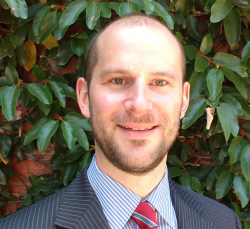 Latest posts by Unconventional Economist
(see all)