Last week, Robert Gottliebsen claimed Australia was running out of migrants to buy houses: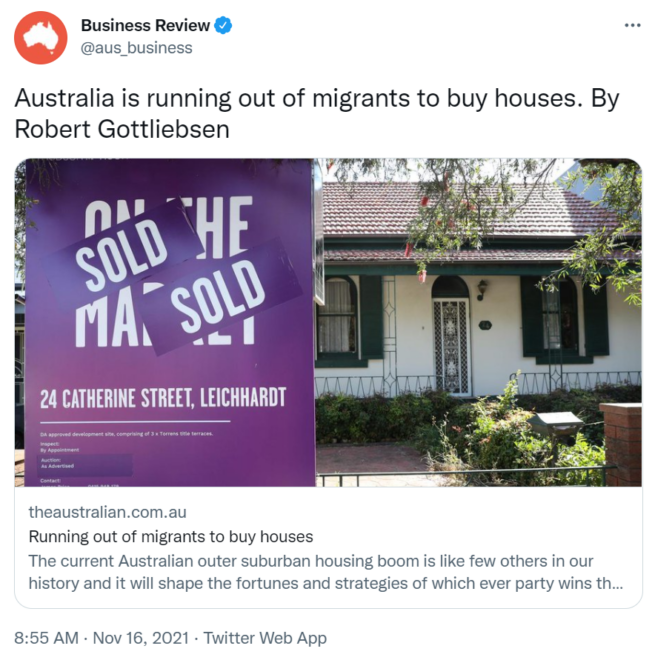 This week, Gotti has repeated the dose, calling on Australia to compete heavily to attract migrants to juice the property market, serve coffees and drive Ubers:
The aftermath of world war two taught Australia that if it was to grow and prosper it would need migrants. But in the 21st century that lesson started to fade and demands for reduced migration ballooned. Indeed many Australians currently want a reduced migrant intake.

But the pandemic has shown that without students and migrants we face skills and general labour shortages across the nation…

A large number off migrants in recent years… saw Australia as a land of opportunity where they could assemble the money required to buy a suburban house or an apartment.

Accordingly in recent times the main buyers of houses and apartments in our two largest capital cities have been migrants who came here in the last two to five years and worked hard, often with the help of family and community members.

We have stopped migration for the last two years which will reduce demand for new outer suburban houses as well as prolong skills shortages…

Australia exported university education to our region the we used the thousands of students who came to our campuses to operate cafes and drive Uber vehicles and taxis. We are missing them.
The obvious question for Gotti is: what's the point of building all of this housing if it will simply be 'filled-up' with migrants? How does this benefit existing Australian residents, who will be forced to live in more expensive, cramped accommodation?
We are continually told that Australia's housing problems are caused by a 'lack of supply'. And yet these same people repeatedly shill for mass immigration, which obviously causes the supply shortfall.
Mass immigration-led development is the ultimate Ponzi scheme, with Gotti's industry mates privatising the gains while the costs are socialised on the existing population via: 1) funding the increasing infrastructure needs (water, power, transport, recreation facilities etc); and 2) suffering the downsides of increasing congestion, being crammed into defective high-rise apartments, paying higher housing costs, lower wages, and watching the natural environment get destroyed.
Sadly, in the property Narco state of Australia, industry pulls the strings. Nothing boosts their profits like flooding the place with millions more people.
Relax Gotti. The mass immigration 'Big Australia' policy is being rebooted as we write and you and your mates will soon get your way.
Always follow the money.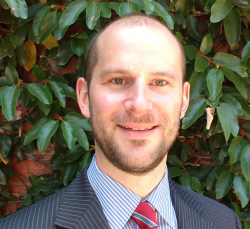 Latest posts by Unconventional Economist
(see all)