The gaslighting over skills shortages has hit fever pitch with the media and employer groups squealing like stuck pigs.
Echoing recent calls from the NSW Government and the Australian Chamber of Commerce and Industry (ACCI) to double the skilled migrant intake, The AFR View has called on the federal government to "catch up on the immigration lost during the pandemic":
The tight labour market behind the shut international border is adding to inflationary pressures…

Worker shortages have led to pay rises for white-collar professions at the top end of the labour market, and to delivery driver strikes over pay and conditions at the bottom…

Hence, the return of skilled migrants promises some relief from the cost pressures that have been disproportionately borne by those businesses most affected by Australia's gilded cage…

Mr Morrison's plan to bring back foreign workers to fill identified labour market shortages in areas such as health and hospitality is an obvious reopening step…

But this is also the bare minimum needed to restart Australia's immigration program as soon as possible to support an ongoing post-crisis recovery…

With a lot of Covid-19 debt to pay down, Australia needs to go beyond just making up for skilled shortages or even just catching up on the immigration lost during the pandemic.
The ABC has warned that cafe prices will rise due to the lack of exploitable foreign workers:
Your morning coffee or the next cocktail on a night out could be about to cost you more…

Restaurant and Catering Industry Association chief executive Wes Lambert said people could pay up to 20 per cent more than what they have in the past… [It] estimates there are about 100,000 jobs that are currently vacant…

"We need to get the tourism and hospitality industry fast tracked with special purpose visas … to get us up to a level of workforce so that we can be productive in 2022," he said.

"We can't just rely on Australians to fill these positions because the entire system was designed for a seasonal migrant workforce"…

The wages on offer are up to 15 per cent more than usual on most of the positions because staff are in short supply…
Home Affairs Minister Karen Andrews has also joined the chorus:
"We know there is a significant skills shortage here in Australia and we're doing all that we can to make sure that we put the right structures in place to support these businesses that need workers," Ms Andrews said…

"When you've got unemployment in the fours, you are getting very close to full employment".

"There is a real sense of urgency across businesses that we need a clear signal from the federal government on how quickly we can open to skilled labour," [Australian Chamber of Commerce and Industry chief executive Andrew McKellar said].

"[Without foreign workers] it is going to be a handbrake on economic performance for the next 12 months."
Curiously, the ACCI and other business lobbies made exactly the same skills shortage arguments in 2002 to a Senate Inquiry whereby they complained of "serious skill shortages and skill gaps" in Australia and warned that unless we did something about it – i.e. import a lot of workers – Australia's economy would not develop and would simply end up going backwards. Below are key extracts from this 2002 inquiry:
"According to the Australian Chamber of Commerce and Industry (ACCI), the lack of suitably qualified staff has been a major concern for Australian industry over the past decade, and is one of the most significant barriers to investment…

"The Australian Industry Group (AiG… reports that several of industry sectors, including manufacturing, are continuing to experience serious skill shortages which, unless effectively addressed, may have severe and lasting consequences for Australian enterprises…

"The Business Council of Australia submission points to the risk of future broad-based skill shortages resulting from an ageing population"…
Sounds familiar, doesn't it? Despite decades of strong skilled migration, whereby literally millions of foreign workers were imported into Australia, industry and the federal government continue to make identical claims about skills shortages.
How could this possibly be? How could Australia have such dramatic skills shortages after all these years? And why then is Australian wage growth tracking at close to its lowest level in history if skills shortages are so pervasive? Something doesn't add up.
Hand wringing over Australia's anaemic wages growth hit fever pitch in the years leading up to the pandemic, with politicians, economists, the Reserve Bank and the media all shedding crocodile tears.
Now that workers finally have the upper hand, and wages pressures are beginning to manifest, the media and government are hell bent on suppressing wages by rebooting mass immigration.
An 'Australia First' immigration policy would cut the migrant intake to historical pre-2005 levels and concentrate policy on training and employing locals for jobs.
Sadly, business groups, politicians and the media don't represent Australians, just the big end of town.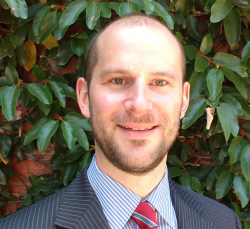 Latest posts by Unconventional Economist
(see all)