As expected, the Coalition's fake housing affordability inquiry is set to shift blame the states by accusing them of restrictive planning and profiteering from rising property taxes:
The inquiry chairman, northern beaches federal Liberal MP Jason Falinski, said ­affordability could be improved over the long-term if the states boosted supply and slashed property charges.

Mr Falinski said the parliamentary committee conducting the inquiry would recommend federal government payments to states be conditional on undertaking these reforms…

Mr Falinski – who is the head of the parliamentary committee on tax and revenue that is ­conducting the inquiry – described the lack of affordable housing as a huge regulatory failure by state and local governments. "They are the ones massively winning from this situation," he said.

"It is to their absolute benefit to sell fewer houses at higher prices than the other way round. That's why we sold fewer houses in 2019 and that we did in 1992, Australia-wide."

NSW Planning Minister Rob Stokes blasted the probe for failing to consider changes to federal taxation of property.

"Rather than repetitive inquiries, I encourage the commonwealth government to take concrete policy action that will actually do something to address supply and affordability," Mr Stokes said.

Experts have told the inquiry that if an extra 50,000 homes were built across the nation each year for a decade, prices and rents could be as much as 20 per cent lower.
What a load of rubbish. It is the federal government that has chosen to flood the nation with migrants, thereby driving the purported housing undersupply.
In the 20 years before COVID hit, Australia's population increased by a whopping 6.5 million people on the back of mass immigration, with Sydney and Melbourne each adding around 1.6 million and 1.8 million people respectively over that time.
The latest Intergenerational Report (IGR) projects that net overseas migration (NOM) will ramp up to 235,000 people a year for decades to come, which will drive a 13.1 million (50%) increase in Australia's population over the next 40 years – equivalent to adding another Sydney, Melbourne and Brisbane: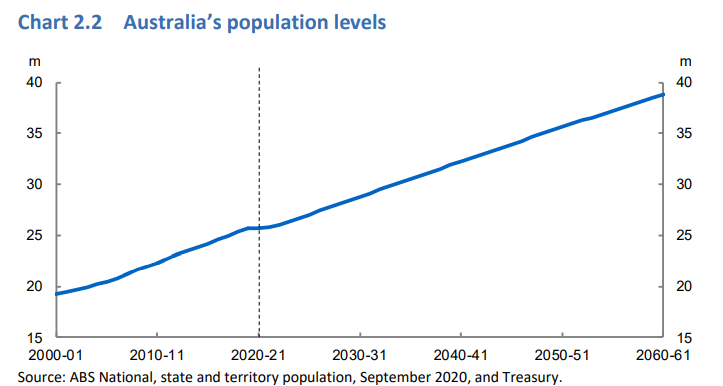 The federal government also controls tax policies like negative gearing and the capital gains tax discount, which have helped fuel demand from investors, while also turning a blind eye to offshore dirty money laundered into Australia's homes.
As expected, the Coalition's housing affordability inquiry will be yet another snow job devised purely to shift the blame for the its own policy failures and to feather its developer mates. Its findings were predetermined from the outset.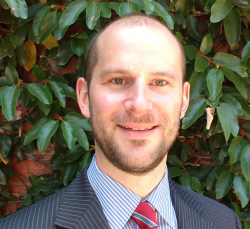 Latest posts by Unconventional Economist
(see all)