The news on Evergrande and friends is still troubled today as potential rescues vie with contagion:
Chinese property stocks fell as Evergrande agreed to dispose of a Hong Kong-listed business for the first time since its liquidity crisis began, while HengTen rallied. The deal, along with Country Garden Services Holdings Co.'s second share placement in six months, and onshore bond sales by two state-run developers, indicate firms' fundraising efforts — totaling at least $4.2 billion over the past week — to alleviate a liquidity squeeze.
Goldman remains of the view that policymakers will need to do a lot more to stabilise construction:
…we expect further easing before January in the form of moderate increases in credit supply.The October data show continued weakening in the property market. Most property sector data – from developer financing to transaction volumes – have been deeply negative year-on-year for four months now (Exhibit 1). In the offshore bond market, 44% of developer USD bonds are trading at less than 70 cents on the dollar, implying non-negligible default risks priced by the market for nearly half of all issuing developers (Exhibit 2). Given the importance of the property sector and given the extreme weakness at present, we think property policies will need to ease to avoid a hard landing in the housing market and the subsequent large drag to the overall economy.

To be clear, the government has introduced easing measures in property policies in recent weeks, including faster mortgage processing and slightly lower mortgage rates in some cities, verbal communication from senior officials suggesting that risks in the property market are contained and manageable, and allowing certain developers to issue new ABS to repay outstanding debt (see our equity colleagues'China PropertyBarometers). However, with financing channels severely constrained for developers and uncertainties holding potential homebuyers back, we believe more easing is needed soon to stabilize the market, especially considering the $6bn offshore developer USDbonds coming due in January (see our credit strategists' latest views).

As we discussed previously, fundamental demand for housing moves gradually but credit policy can change the market balance abruptly. Therefore, the key policy response to ensure market stability is to increase credit supply. For example, developer loans fell 27% yoy in October amid slowing presales and challenging bond markets, exacerbating cash flow problems for many developers. In our view, allowing property-related lending by banks to expand and extending the timelines for meeting the"three red lines" for developers and "two red lines" for banks would be beneficial, considering the substantial downside risks to the economy if the property market slows further. Even though we believe the direction of deleveraging and de-risking is unlikely to change, the pace of the process needs to be carefully managed to stabilize prices and expectations. In the absence of such adjustments to credit policies, the property drag to growth would be more than the 1pp assumed in our 2022 outlook.
I note that policymakers have been more hawkish than Goldman throughout the adjustment and expect them to do only what is necessary to prevent broad contagion.
Infrastructure may be the key. If it cannot be rebooted then the economic fallout may prove too onerous for Beijing and a credit boost come:
China's infrastructure investment grew 1% year over year in the first ten months, slowing by 0.5 percentage points from the first three quarters, according to data released by the National Bureau of Statistics (NBS) this week.

"Overall, infrastructure investment this year has been lower than our expectations and in particular in the second half, the growth has remained weak against the backdrop of sliding real estate investment and a pick-up in local government special-purpose bond issuance," said Luo Zhiheng, deputy research director of Yuekai Securities.

…Infrastructure investment has been slowing since 2018, ending years' double-digit growth, as Beijing stepped up measures to prevent local government debt risks and that has led to declines in funding for infrastructure projects, analysts say.

Meanwhile, there have been fewer qualified projects as authorities raised requirements for projects in terms of risks and business prospects.

In 2020, infrastructure investment grew by 0.9% due to the impacts of the Covid-19 pandemic.

The persistently sluggish infrastructure investment was attributable shrinking funding as well as fewer qualified projects and lower local government intensions, Luo said.

Local governments' infrastructure projects have five major funding sources – self-raised funding, funding from national budget, domestic loans, foreign investment and others. Self-raised funding is the biggest source which accounts for 63.8% of the total, and the funding usually comes from local government fiscal revenue, local government special-purpose bonds, local government financing vehicle (LGFV) bonds, public-private partnerships (PPP) and so-called non-standard financing.

"As real estate regulations tightens, pressure on hidden local government debt rises, PPP projects are more regulated and tougher regulations on asset management reduced non-standard financing, local government' total self-raised funding for infrastructure projects has declined. That is major reason for slowing infrastructure investment," he said.

Luo added that infrastructure investment growth may pick up in 2022, but will never go back to the fast-growth days.
Will it pick in 2033? It may, but show me the money. Not so far.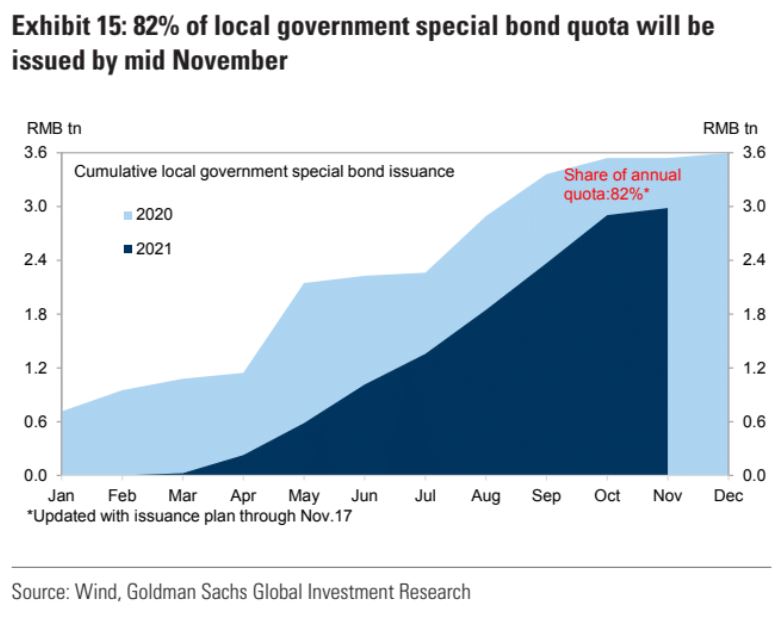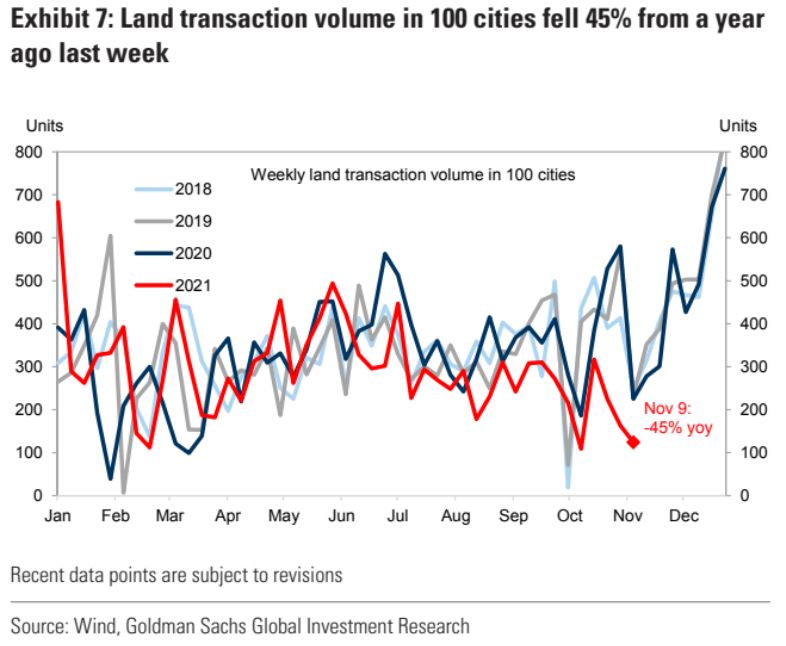 Finally, more economists are coming around to the inevitable. Barclays is the latest to go China ex-growth:
The extent of China's ongoing slowdown and the implications for the rest of the world are one of the key inputs for the 2022 outlook. We have further downgraded China's quarterly growth path from Q4 this year, implying a 2022 annual growth rate of 'only' 4.7%. Excluding 2020, this would be China's lowest official GDP expansion since 1990 and would bring its rate close to those we expect for the US and Europe in 2022. Given China's share in world GDP of over 22% (in PPP terms) and high historic growth rates, its contribution to aggregate global growth rates have been about 30% over the past decade, and in many commodity markets, it has a dominant share.

The slowdown we now predict has three main causes: 1) China's continued zero-tolerance towards COVID means ongoing localized lockdowns, often in response to very few confirmed COVID cases, which in turn weighs on production and demand. The recent outbreaks across 21 provinces, accounting for 70% of GDP, will further aggravate this and, we believe it is possible the country's zero-COVID stance could now last until next fall's National Party Congress, rather than just Q1 22, as previously thought. 2) China had already lowered some of the most energyintensive production activities as part of its de-carbonisation efforts, and, following the COP26 summit, international pressure to meet climate targets will only increase. This should further weigh on output in some of China's traditional heavy industries.

Third, and most importantly, we expect China's $60trn property sector, which had typically contributed 25-30% to China's GDP, to become a drag on growth. The authorities' desire to reduce leverage in the sector (ie, the "Three Red Lines" regulation) has already pushed a number of highly indebted conglomerates into distress (most prominently Evergrande), which has now worsened the financing conditions for the entire sector. As a consequence, our base case now incorporates a 5-8% y/y contraction in real estate investment during H1 22. Worse case scenarios are possible, but we believe a proper 'property crisis' remains unlikely, given the market's underlying framework (including high mortgage down-payments, government control over credit, and large state banks at the core of financial system).
Remember all those demands by Hugh White, Geoff Raby, James Laurenceson et al that Australia welcome Xi Jinping overlordship because China's economy was going to be so much larger than everywhere else in 2040?
Roll out the (figurative) gallows for that lot.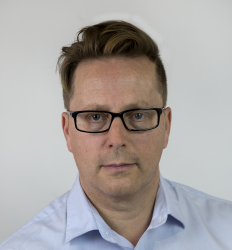 Latest posts by Houses and Holes
(see all)