Following the mutiny of the anti-vaxxers, the Liar from the Shire has lost another MP, this time explicitly to his untruths:
Tasmanian Liberal MP Bridget Archer is prepared to cross the floor to support a federal integrity commission bill being proposed by independent MP Helen Haines, as she hits out at government "inertia" over the legislation.

Archer, who holds the marginal seat of Bass in northern Tasmania, said she was "perplexed" at the Morrison government's failure to release a revised bill to establish a commonwealth integrity commission, almost three years after it was promised before the last election.

…"I am a bit perplexed at one level as to why we haven't brought something forward, I accept there was a draft bill, there was extensive consultation, there were a number of submissions … and it would have been my expectation that some work would have been going on to draft it, given the feedback.

"I am a bit offended, in a way, that we are prioritising – in a rush I might add – the religious discrimination bill over an integrity commission."
There's no reason for confusion. This is the discombobulation that comes in the wake of psychological abuse. The Liar from the Shire is doing what he does every day: lying, splitting and gaslighting to rule. Even his own MPs.
Australian secularism is the strongest and most admirable in the world. Since when did any god take pride of place in the capital? Only since it became a useful wedge for the woke, another mutiny in the making:
A political storm over religious freedom has set up a test for Prime Minister Scott Morrison over schools that sack gay teachers or expel gay students, with Liberal MPs calling for faster action to fix the problem alongside laws to be put to Parliament today.

Mr Morrison has vowed to prevent schools suspending students on the grounds of their sexuality but has asked for an expert review that will take until early 2023, fuelling frustration about the failure to deliver on a pledge he made in 2018.

Liberal MPs have gone public with calls to address the treatment of gay students in the debate over religious discrimination, amid warnings from Equality Australia that the draft laws will make it easier for religious schools to dismiss gay teachers.
Obviously, they've all had enough of the Liar from the Shire. The endless marketing games and mind tricks with no actual policy delivery. As the loss of government looms, they are all looking to their legacies and awakening to Morrison's toxicity.
Even card-carrying LNP fanbois at Murdoch can't put lippy on the Morrison pig. Even more dangerously, they appear to have stopped trying:
Scott Morrison is in trouble. For someone who doesn't hold a hose, he's surrounded by grassfires in one of the most febrile environments in decades.

Almost two years of the Covid-19 crisis have disrupted and fractured politics and parliament as never before.

…As a PM who must call an election within five months at most, Morrison faces daily tests from a concerted, cynical and successful personal attack from the Opposition Leader, a co-ordinated pile-on from Labor premiers, division and rebellion from his senators and MPs, demands for deals from crossbenchers and Coalition turncoats, and a lack of preparation for the 2022 poll.
This is starting to feel a bit like the lead-up to the falls of PMs Abbott and Turnbull. Nikki Savva sums it up:
A few weeks ago one federal MP, a veteran of countless leadership wars, surveyed the wreckage surrounding the Prime Minister then concluded that if it wasn't for the pandemic, Scott Morrison would no longer be in the job.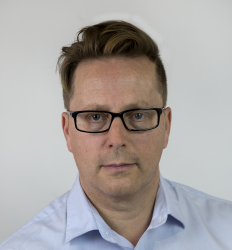 Latest posts by Houses and Holes
(see all)