When your personality is a lie, everything that you do is a lie because it has no moral centre. To wit, Prime Minister Scott Morrison in the last week:
Scott Morrison is championing "can-do capitalism" and says he wants corporates to stop "rent-seeking" climate change subsidies from the federal government.

The Prime Minister is right to point out the growing green brigade queuing up for taxpayer funds.

Electric vehicle makers demand tax breaks and special regulations to help the world's richest person, Elon Musk, sell more Teslas.

Mining billionaire Andrew Forrest wants subsidies for his green hydrogen bet.

Energy companies are being paid by governments to keep the lights on because of a dysfunctional national energy market hobbled by repeated government interventions.

The perverse reality is the Morrison government's command-and-control climate and energy policies are encouraging a rent-seeking culture.
Morrison is the embodiment of can-do corruption, most notably on energy where he is captured by the Santos-led gas cartel, yet he demands an end to rent-seeking from everybody else. This is gaslighting of such extremity that even rentier central at the AFR has turned on the PM.
The same must be said of the energy transition itself:
Solar panels and wind turbines would cover an area of Australia's landscape two-thirds the size of New Zealand.

Every year, more than two Sydney harbours of water would be consumed, and every corner of the nation's energy infrastructure – from the pipelines, gas stations, ships and storage – would be rebuilt from the ground up.

That's a glimpse of the potential scale and cost of Australia's hydrogen challenge, which energy minister Angus Taylor and Prime Minister Scott Morrison are betting will be the golden ticket that puts the country on a trajectory to reach net zero emissions by 2050.

Yet, the government is sure that technological advances will cut the cost of hydrogen to $2 a kilogram within the next few years, unlocking its ability to transform the economy.

…Not only will the entire energy grid need to become renewable, to reach net zero, but turning hydrogen into a world-beating Australian energy export will mean adding the equivalent of another two times the current level of energy generation across the country, Baldwin estimates. All of it will need to be carbon-free.

Experts warn the transition will take decades, but the Morrison government is counting on it kicking off in earnest right now…
It's all a lie. Hydrogen isn't new. It is very inefficient given it takes huge amounts of energy to produce it. It's difficult to store. If it uses gas (for blue hydrogen) it only works with CCS, another lie. This policy disorder is of a magnitude that is difficult to describe.
Yet energy is only the tip of Morrison's iceberg of crazy. Earlier this week we had the cost of living campaign for lower interest rates:
Interest rates and petrol prices would be higher under a Labor government, Scott Morrison has claimed, putting inflation and cost of living at the centre of the government's campaign targeting Anthony Albanese ahead of the next election.

As the Prime Minister attempts to pivot the political contest away from climate change, he used the inflationary pressures in the US as a warning against shifting from the Coalition amid the economic recovery from the Covid-19 pandemic.

Mr Morrison's comments on Monday came despite Reserve Bank governor Philip Lowe – who will deliver a speech on inflation on Tuesday – playing down the risk of inflationary pressures to the Australian economy in recent weeks.

"Australia's economic recovery has to be secured by people who have a track record of economic management," Mr Morrison said during a visit to western Sydney on Monday.

"Otherwise, you're going to see petrol prices go up. You're going to see electricity prices go up. You're going to see interest rates go up more than they would need to."
But, today, that has morphed into the higher wages campaign, which will mean higher interest rates:
The Morrison government is resisting calls by business and others to expedite the migration intake between now and the federal election amid fears that such a move could hamper wage growth.

Prime Minister Scott Morrison is seeking to make the cost of living a key feature of the election, due to be held between March and May, and the government believes opening the floodgates on migration to make up for the pandemic years would suppress wage growth.
Are workers supposed to be mollified by no immigration surge for a lousy five months? We all know it's a lie anyway. Again, this attempted disruption of reality is so unconvincing that it only serves to make Morrison appear delusional.
Then there is religion:
The attorney general, Michaelia Cash, has requested "detailed drafting" from the Australian Law Reform Commission to ensure children are not discriminated against in faith-based schools, as the government pushes ahead with its revised religious discrimination laws.

But as the crossbench reveals they will either oppose the revamped bill or seek to reinstate the ability for doctors to refuse patients on religious grounds, the government looks likely to need Labor's support to pass the legislation before the election.

All government legislation faces difficulty in the final sitting fortnight, with two of its own senators, Gerard Rennick and Alex Antic, vowing to withhold their votes in protest against vaccine mandates and One Nation also promising "so much mayhem" in the Senate.

The government expects its proposal for institutions such as schools to discriminate in hiring in favour of members of their own faith will pose a test for Labor, but the opposition is waiting to see the full legislation before declaring its hand.
Australia is secular even if Morrison isn't. Putting religion at the centre of a federal election is either admission of defeat or, again, delusion.
This Morrison Government policy chaos is describing the shape of a terribly disordered prime minister desperately trying to create a pseudo-reality that Australians can suspend their disbelief in for long enough to get him elected.
It is quite unsettling to watch the national interest pulled into his pathology.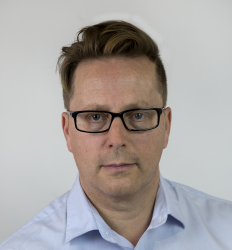 Latest posts by Houses and Holes
(see all)