COP-out 26 has held onto coal:
…the agreement established a clear consensus that all nations need to do much more, immediately, to prevent a catastrophic rise in global temperatures. It outlined specific steps the world should take, from slashing global carbon dioxide emissions nearly in half by 2030 to curbing methane, another potent greenhouse gas. And it sets up new rules to hold countries accountable for the progress they make — or fail to make.

The final agreement included language about the need to "phase down unabated coal," a weakening of an earlier text that called for a "phase out" of coal, the dirtiest fossil fuel. It was an alteration urged by India. Switzerland's representative, Simonetta Sommaruga, slammed the change, along with negotiators from the Marshall Islands, Mexico and other countries.

"We do not need to phase down, but to phase out," said Ms. Sommaruga, who said the coal provision was changed at the last minute, with no input from other countries and no further changes were allowed. "We are disappointed both about the process and the last minute change. This will not bring us closer to 1.5 but will make it more difficult to reach."
Nice coverage for the Morrison Government to poison the people with a new Labor wedge:
Australia signed an international request for countries to strengthen 2030 emissions reduction goals by next year but within hours of agreeing to the Glasgow climate pact, the Morrison government, facing a 2022 election, told voters it had no intention of changing its "fixed" target.
Professor Ross Garnaut with the analysis:
Australian renewable energy, land and human resources make it naturally the superpower of the zero emissions world economy.

Grasp the superpower opportunity, and Australia can enjoy a period of exceptional economic expansion after being at the bottom of the developed country league table for average growth in output and incomes per person over the past nine years.

This is the first of three reasons why we have a stronger interest than any other developed country in the world reaching the goal agreed in Paris in 2015: to hold temperature increases below 2 degrees and as close as possible to 1.5 degrees.

The second reason is that we happen to be the developed country that would be damaged more than any other by climate change itself.

The third reason is potentially of large importance. Recent developments in Australia's international relations and diplomacy have increased our stake in the domestic and global political success of the US and the UK, and in our own standing and influence in Washington and London.

As The New York Times described the line-up of teams in its summing up of the Glasgow conference: "Some countries, like the United States and European Union, did step up their climate pledges under the Paris Agreement. But others – like Australia, China, Brazil and Russia – hardly improved on their short-term plans."
What should we be doing? Installing a carbon price to unleash massive private investment, and provide big public subsidies to retrain labour in fossil fuel-dependent regions.  It ain't rocket surgery.
Toxic Morrison will poison people, nation and planet so long as he remains in power.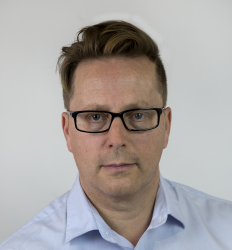 Latest posts by Houses and Holes
(see all)