The website of labour hire firm Owen Pacific Workforce indicates it intends to hire workers under the federal government's new agriculture visa, although a spokeswoman for the company has stated it is not taking part in the first phase.
Owen Pacific Workforce has previously been accused of housing Pacific Islander workers in squatter-like conditions, so its potential involvement in the new visa has sparked concerns about worker conditions in the new scheme.
Labor claims the new scheme will undermine Australia's relationship with the Pacific, as it gives priority to workers from Southeast Asian nations.
From The Australian:
Owen Pacific's website states the firm is also planning to "include these new (agriculture) visa holders as part of our workforce" and requests contact from employers interested in engaging workers.

In February 2020, the Latrobe Council in Tasmania issued an emergency evacuation order for more than 70 workers employed by Owen Pacific under the SWP who were living in a five-bedroom house.

Owen Pacific was engaged by horticultural company Costa to manage the accommodation. The workers – who were rotating the use of beds between shifts due to a lack of space – were moved into temporary accommodation following the evacuation.
The Agricultural Visa program provides pathways for permanent residency for workers from 10 South-East Asian nations provided they pledge to become indentured with an employer for at least three years.
The requirements attached to the "Horticulture Industry Labour Agreement" relating to these visas are also loose:
The HILA will allow Australian businesses in the industry to sponsor overseas workers across 31 occupations, and provides concessions to standard skilled visa requirements.

Key features include:

additional occupations not on existing Skilled Occupation Lists
salary concession (10 per cent discount on the Temporary Skilled Migration Income Threshold, currently $53,900 per annum)
age concession (up to 50 years of age)
English language concession
pathway to permanent residence.
The Seasonal Workers Program (SWP) and Pacific Labour Scheme (PLS) are widely regarded as being the best regulated farm visa programs. Yet these too have been exposed for "modern slavery".
The Morrison Government's agricultural visas will only make the power imbalance and exploitation even worse.
As noted by Abul Rizvi, "it now seems inevitable Australia will join the many nations around the world where exploitation and abuse of low skill guest workers is just a normal part of the economy and society".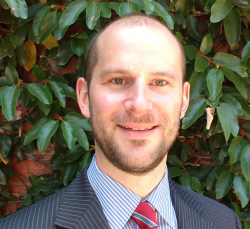 Latest posts by Unconventional Economist
(see all)