China property developer save doesn't look like the end of the property adjustment at all:
China plans to let property companies resume issuance of asset-backed securities, ending a three-month market freeze as authorities move to insulate higher-rated developers from an industrywide funding crunch.

Financial regulators recently told Chinese exchanges that "high quality" developers can apply to issue new ABS to repay outstanding debt, people familiar with the matter said, asking not to be identified discussing private information. A unit of state-owned developer China Resources Land plans to issue 520 million yuan ($81.5 million) of ABS this week.

…China also plans to relax a rule that limits the size of new interbank bond issuance by developers to 85% of their outstanding interbank debt, people familiar with the matter said. The relaxation will apply only to high quality issuers, though it couldn't immediately be learned how that label will be defined.
It will be over to investors to determine what is high quality. Here's a hint: not much.
That is not to say that the measure won't boost liquidity. It probably will given new issuance comes with a kind of official imprimatur. But while the broader adjustment transpires, the ungodly opacity of these developers is going to prevent any rush of new capital.
Spreads widened on the news: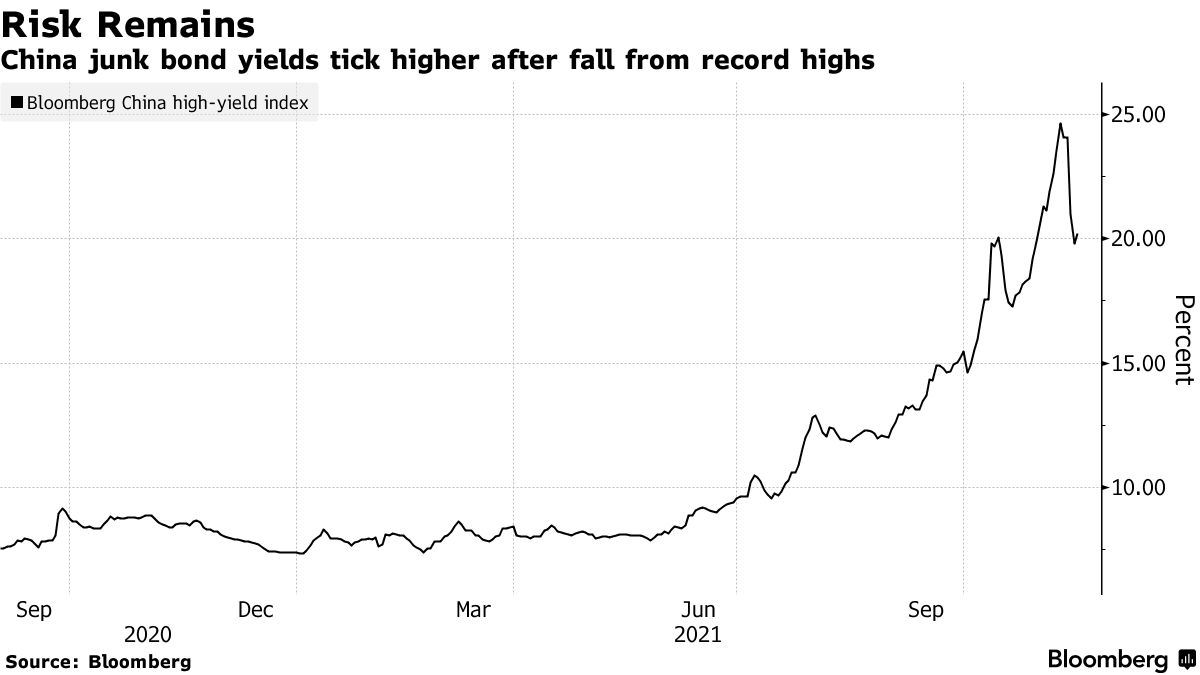 And there are still plenty of new Evergrande's hitting the skids:
This isn't a one-off, and its not improving. Here are six developers that have gone vertical (in a bad way) in the past two weeks. These USD bonds have zero liquidity or price discovery. The price to get it out is a 50% haircut. Same story onshore. Choices, choices, choices… pic.twitter.com/31YlKDY20Y

— TheLastBearStanding (@TheLastBearSta1) November 17, 2021
The texture on the ground is good fun:
"Given the difficulties in cash collection from home sales and in getting funding, private developers are unable to start new projects," according to a research from the China Real Estate Information Corporation (CRIC) on Monday.

A staff at a mid-sized property developer headquartered in south China said that the company is no longer holding investment strategy meeting since October. "Some people who used to work for the investment department have been transferred to sales positions."

"The current strategy is to do everything to survive and to cut spending and investment as much as possible," he said.

A person from anther developer said that many real estate companies has suspended or slowed new constructions to cut spending.

The crisis in the real estate sector has started to shaken confidence in the downstream supplies and construction contractors. According to the CRIC research, the whole society in China is pessimistic about the outlook of the housing market, with suppliers and contractors worried about payment and many projects left unfinished.

That has led to a rapid decline in project completion. According to data from the NBS, in October alone, completed real estate projects slumped 20.6% year over year to 62.77 million square meters. For the first ten months of the year, project completion grew 16.3% from a year earlier to 570 million square meters, driven by rapid growth earlier this year.

Huatai Securities said in a note on Monday that, "based on NBS data for October, there is risk that real estate fundamentals could stall."
Errr…it is stalled.
Meanwhile, the policy confusion continues with LGFV reform:
Chinese exchanges further tightened rules for bond issuance by local government financing vehicles (LGFVs), with measures including limiting quota for LGFVs from certain regions and asking some LGFVs to cut sizes of bond issuance which are used to roll over maturing bonds, reported by The 21st Century Business Herald and confirmed by multiple industry insiders.

Several industry insiders say that they have been informed of the changes by exchanges in Shanghai and Shenzhen, although the adjustments are only delivered through "window guidance" instead of formal notice, just like what they usually do about rules for LGFV bond issuance.

Recently, bond issuance for some LGFV projects in northern part of Jiangsu province were suspended and some issuers were told to cut the size when issuing LGFV bonds to roll over maturing debt, said a person at a Shanghai-based bank.

"For example, when an issuer applies to issue 1 billion yuan of LGFV bond to roll over 1 billion yuan maturing bond, it's told to issue only 800 million yuan of bonds and the remaining 200 million yuan will have be provided by the LGFV," said the person.

A person from another bank said that actual implementation of the adjustments will be according to specific projects and based on the ratio of outstanding LGFV bonds and local government fiscal revenue of the regions of the projects.

For regions where the ratio is high, some LGFVs may only be allowed to roll over maturing bonds but at a reduced size and some bond may not get approval at all, he added.
LGFV's are supposed to be the big infrastructure funding offset to crashing property starts. Nope: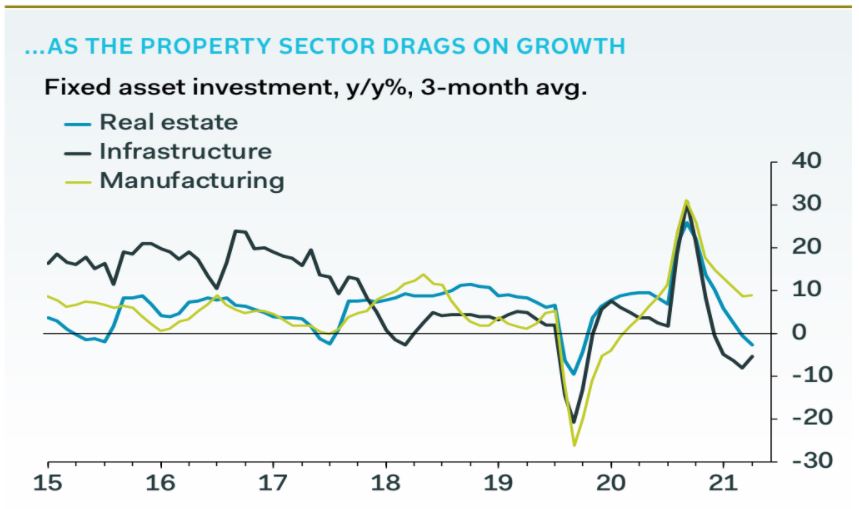 It's onwards and downwards for Chinese construction sectors.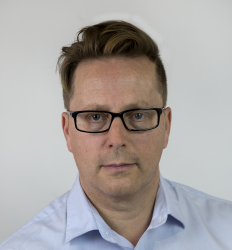 Latest posts by Houses and Holes
(see all)