By looking at last week's market action you might think that the Evergrande developer crisis is over. Developer spreads ripped in and equities soared: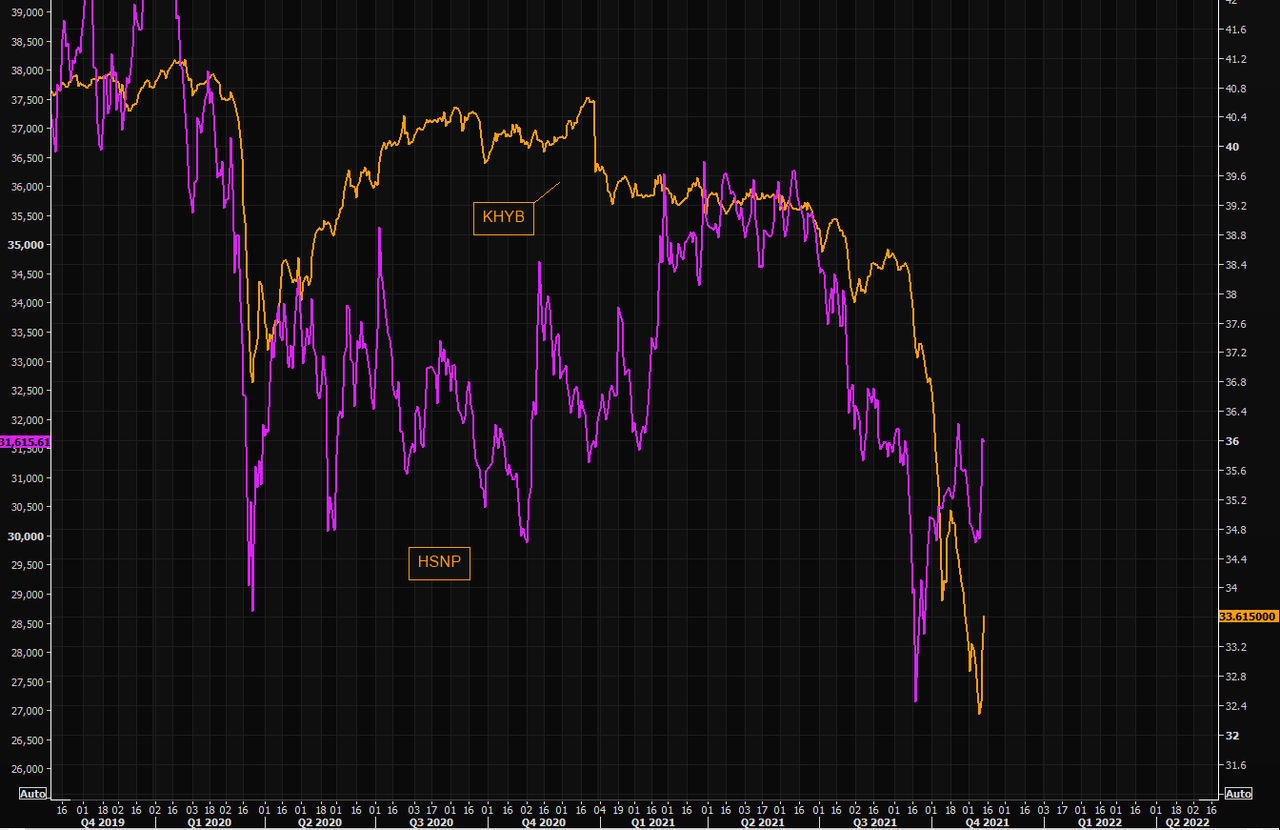 Goldman's policy monitor has eased but it is marginal: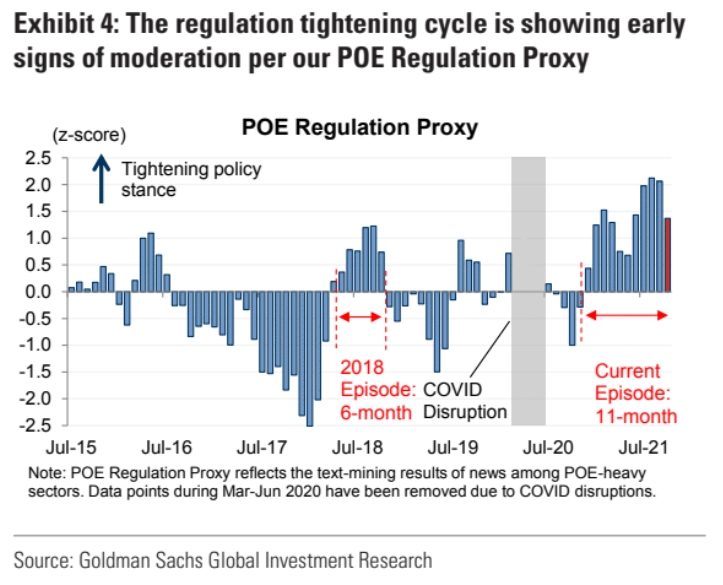 The truth of it is more complex:
Some Chinese property developers recently announced plans to issue debts, fuelling market expectations for easing financing amid a sector-wide cash crunch.

China Merchants Shekou Industrial Zone Holdings Co., Ltd, an industrial property developer, plans to issue 3 billion yuan of medium-term notes in the interbank market, including 1.5 billion yuan of 3-year notes and 1.5 billion yuan of 5-year notes and the proceeds will all be used to repay maturing bank loans, according to information disclosed on the website of the Beijing Financial Assets Exchange on Friday.

Last time the company issued medium-term notes was December 1 last year, when the company issued 1.6 billion yuan of notes, according to information from the National Association of Financial Market Institutional Investors (NAFMII), an interbank bond regulator.

Also on Friday, Bright Real Estate Group Co.,Ltd, announced that it will issue up to 580 million yuan of 3-year notes in the interbank market on November 16 – 17, the proceeds of which will all be used to repay maturing debt, according to information from the Beijing Financial Assets Exchange.

One day earlier, Poly Developments and Holdings Group said it will issue 2 billion yuan of medium-term notes in the interbank market.

The announcements came after Chinese media reported this week that the NAFMII hosted a meeting with some property developers in Beijing on Tuesday to discuss the real estate sector's financing issue.

The latest statements confirmed the report saying that developers including Country Garden, Longfor Group Holdings Ltd, China Merchants Shekou and Poly Developments disclosed plans to issue notes in the interbank market in the near term at the meeting.

Analysts took the meeting to signal that certain policies for real estate companies' domestic debt issuance could be relaxed, and high quality property compnanies will be able to issue debt financing in the open market, allowing banks and other institutions to participate.

"The financing environment for real estate developers is gradually "thawing", but it will take time for them to feel the recovery of financing," the state-run Securities Times said.

The easing will center on the interbank bond market, which has seen issuance from developers fall in the past year, said Securities Time.

While the report didn't specify which rules would be loosened, Chinese junk-rated dollar bonds surged the most in three weeks, and an index of developer shares saw the biggest jump since February.

The latest announcement of interbank note issuance sent quite a signal, indicating relaxation on property developers' bond issuance after loosening bank loans to the sector, said Yan Yuejin, research director at the E-House China Real Estate Institute.

More real estate companies are expected to issue bonds in coming days, he said.

Xiao Yunxiang, analyst at Tongce Academy, said that "the latest debt issuance should not be interpreted as an overall relaxation in real estate sector's financing environment. It's just a signal that the authority may open a small window for developers under the tough condition."

Public information, showed that, so far in November, several developers including Shanghai Urban Development (Holding) Co.Ltd. and Nanjing Chixia Development Co., Ltd have registered for medium-term note issuance. Jinke Property Group Co.,Ltd and Guangzhou Pearl River Industrial Development Co., Ltd. have registered to issue ultra-short bills.

"Going forward, financing environment will be slightly relaxed, but the capital market remains cautious to property developer. It will remain difficulty for developers whose credit ratings were lowered in the cash strains to raise funds," said Liang Nan, analyst at Zhege Zhaofang.

"We are likely to seem more state-owned property developers to take the lead in promoting financing activities. The developers mostly have higher credit ratings. Leading private developers may all join," said Liu Shui, analysts at the China Index Academy, one of the largest independent real estate research firms in China.
This is policy calibration, not wholesale easing but the market has been given a flogging for a while so it'll rally on hope.
Sometimes these things can be self-fulfilling. If sentiment improves enough then spreads adjust enough to issue debt and balance sheet stress is pushed out for better players. That lifts equity and sales in the border market can stabilise too.
But against this, we still have the "three red lines" and a formidable pipeline of developer refinancing in an environment of tightening US dollar liquidity.
There there are the spillovers to infrastructure:
State-owned developers are rushing to the rescue of cash-strapped local governments in China by stepping to the fore at land auctions previously dominated by private sector groups.

Over the past three months state developers have bought three-quarters of residential land sold at auctions in 22 big cities by value, according to a Financial Times analysis of public records. They had previously purchased only about 45 per cent of land plots sold at auctions, which is the biggest source of income for local governments.

…"Local governments are counting on state groups, which have access to cheap credit, to keep land sales from falling off a cliff," said Chai Duo, a professor at Central University of Finance and Economics in Beijing and a government policy adviser. "Debt-laden private developers are focused on reducing their leverage."

State-owned bidders include highly leveraged local government finance vehicles, which have traditionally focused on infrastructure projects rather than real estate. According to the public records reviewed by the Financial Times, LGFVs have accounted for about a third of land purchases by value at auctions since September, compared with just over 10 per cent earlier in the year.

"Our land purchases are political decisions, not business ones," said an official at Fenghua Urban Investment Corp, who asked not to be identified. Fenghua is an LGFV in the eastern city of Ningbo, where it paid Rmb682m ($107m) for two plots of land earlier this month.

State-owned bidders, however, have not been able to fill completely the vacuum left by retreating private-sector developers. Since September, almost a third of all auctions have failed, with no bidders willing to pay the minimum price.

The previous auction failure rate was just 6.5 per cent. In Beijing, traditionally one of China's hottest property markets, 26 out of 43 plots on offer at the city's latest auction in October failed to attract even a single bidder.

"We are at the beginning of a systematic collapse of land auctions if policy tightening continues," said the head of research at a leading real estate consultancy in the capital, who asked not to be identified. While the Chinese government has eased some policies to relieve the pressure building on China's property sector, it has shown no sign of backing down on the strict "red line" leverage limits that pushed Evergrande and a few other developers to the brink.
Not "fill completely"?. Cripes, recent sales are down by 80%. They've hardly made any difference at all. LGFV's buying land is a hilarious twist for a ponzi scheme on its last legs. They are supposed to be direct finance for projects that finance the borrowing.
At this stage, I'm agnostic on whether Chinese authorities have succeeded in mitigating tail risks scenarios (we don't even know what they're going to do yet). But there is an insufficient change to shift my overall view. Bulk commodity demand is still going to be weak or weaker, either way. Goldman's bases cases are reasonable for managing through and they are gloomy enough:

These levels of growth indicate ongoing falling construction volumes and that's all that matters to bulk commodities.
Evergrande is not fixed, it is has been moved from the morgue to the organ donor ward.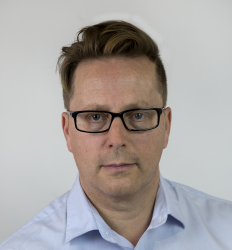 Latest posts by Houses and Holes
(see all)