The Minister for Infrastructure, Barnaby Joyce, has reshuffled the board of Infrastructure Australia (IA) and directed it to adopt a greater regional and rural focus. Joyce has appointed former Tamworth mayor Col Murray (from Joyce's own electorate) as IA chairman, which has prompted condemnation from Labor:
Former Tamworth mayor Col Murray, who will take up his position on December 1 and who knows Mr Joyce well, said he would "absolutely" be impartial…

Labor criticised the new board appointments, noting that Mr Murray has once described himself as "a fairly solid Barnaby Supporter" while three others had direct links to the Coalition…

Opposition infrastructure spokeswoman Catherine King said IA had become "little more than a Nationals stack of this integral economic advisory agency" and indicated the appointments would be shortlived if Labor wins the next election.
I'm all for boosting investment in the regions, especially given their recent boom in population. But such investment needs to be based on rigorous processes and as free as possible from political interference.
The above actions from Barnaby Joyce reeks of blatant nepotism and pork barreling, which is sadly endemic across the Morrison Government.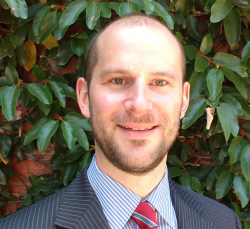 Latest posts by Unconventional Economist
(see all)