The Morrison Government will make changes to the temporary skills shortages (TSS) visa to address so-called labour shortages in key sectors of the economy.
The reforms will provide a direct path to permanent residence for about 20,000 temporary skilled migrants who remained in Australia during the COVID-19 pandemic. The measures will also apply to holders of the discontinued 457 visa:
The concessions will be a boost for the health and hospitality sectors, which each have about 2000 affected visa holders…

The amendments to the temporary skills shortages visa (subclass 482) will see visa holders in the "short term" stream offered a direct path to permanent residence. The measures will also apply to holders of the discontinued 457 visa, including those who did not meet age requirements.

Immigration Minister Alex Hawke said the change "recognises the economic value-add of these critical workers, and how ­retaining them will greatly assist in Australia's economic recovery".
The inconvenient truth is that the skills shortage claim has persisted for decades despite Australia running one of the strongest immigration programs in the world, most of which was purportedly 'skilled'.
For example, a Senate Inquiry from 2002, put forward by the Howard Government on behalf of the business lobby, complained of "serious skill shortages and skill gaps" in Australia and warned that unless we did something about it – i.e. import a lot of workers – Australia's economy would not develop and would simply end up going backwards. Below are key extracts from this 2002 inquiry:
"According to the Australian Chamber of Commerce and Industry (ACCI), the lack of suitably qualified staff has been a major concern for Australian industry over the past decade, and is one of the most significant barriers to investment…

"The Australian Industry Group (AiG… reports that several of industry sectors, including manufacturing, are continuing to experience serious skill shortages which, unless effectively addressed, may have severe and lasting consequences for Australian enterprises…

"The Business Council of Australia submission points to the risk of future broad-based skill shortages resulting from an ageing population"…
So, despite decades of strong skilled migration, whereby literally millions of foreign workers were imported into Australia, industry and the federal government continue to make identical claims about chronic skills shortages.
How could this possibly be? How could Australia have such dramatic skills shortages after all these years? And why then is Australian wage growth tracking at close to its lowest level in history if skills shortages are so pervasive? Something doesn't add up.
The only change that should be made to TSS visas is that the Temporary Skilled Migration Income Threshold (TSMIT) should be lifted significantly from its ridiculously low level of $53,900.
This TSMIT was $5,900 (10%) below the median income of all Australians in August 2020 ($59,800), which includes unskilled workers (see table).
Setting such a low TSMIT explicitly incentivises Australian businesses to hire low cost foreign workers instead of local workers, as well as abrogates their need to provide training.
The simplest solution to give integrity to Australia's skilled visa system is to apply a pay floor equivalent to the 75th percentile of weekly earnings ($90,480 p.a. in 2020 – see above table) to both temporary and permanent skilled visa holders.
Doing so would ensure that Australian businesses can only hire foreign workers to fill highly skilled professions, while also eliminating the need for labour market testing or maintaining bogus Skilled Occupation Lists.
These simple reforms would maximise the economic benefits from skilled migration. Skilled local workers would no longer be undercut. Complexity of the visa system would be reduced. And lifting of the quality bar would reduce the overall level of immigration – both directly via having fewer skilled visa holders arrive and indirectly by making it harder for other temporary migrants (e.g. foreign students) to transition to a permanent skilled visa.
Labor should adopt these reforms as policy for the upcoming federal election.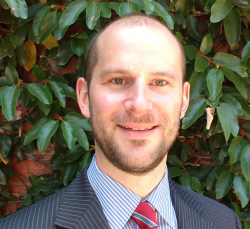 Latest posts by Unconventional Economist
(see all)