It's official. The Morrison Government is moving fast to reboot Australia's mass immigration policy by Christmas. The government will allow more than 200,000 visa holders into the country, including students, economic migrants and refugees, and the Australian Treasury will reportedly upgrade its migration forecasts in next month's mid-year economic and fiscal outlook update.
In announcing the immigration reboot, Treasurer Josh Frydenberg spruiked the need to alleviate 'skills shortages' experienced by businesses:
Mr Frydenberg told The Australian Financial Review that in meetings with business leaders last week the key message was loud and clear: "The most pressing issue raised was workforce shortages and the need to reopen our borders allowing skilled migration to recommence".

"In the last two years prior to the pandemic, Australia averaged around 110,000 skilled migrants every year. At the same time, the international student market is a significant income earner for the country"…

"Safely reopening our borders to skilled migrants and overseas students will accelerate our economic recovery by helping address labour market shortages and allowing businesses to expand and grow with confidence."
Employment Minister Stuart Robert also spruiked skills shortages and the need to get unskilled student workers into the country:
Employment Minister Stuart Robert said "there's no question there is a shortage of workers because of borders being closed".

"We're short a couple of hundred thousand students that normally do 20 hours a week," he told Sky News.
The Australian is triumphant, declaring that the immigration boost will turbocharge the economy: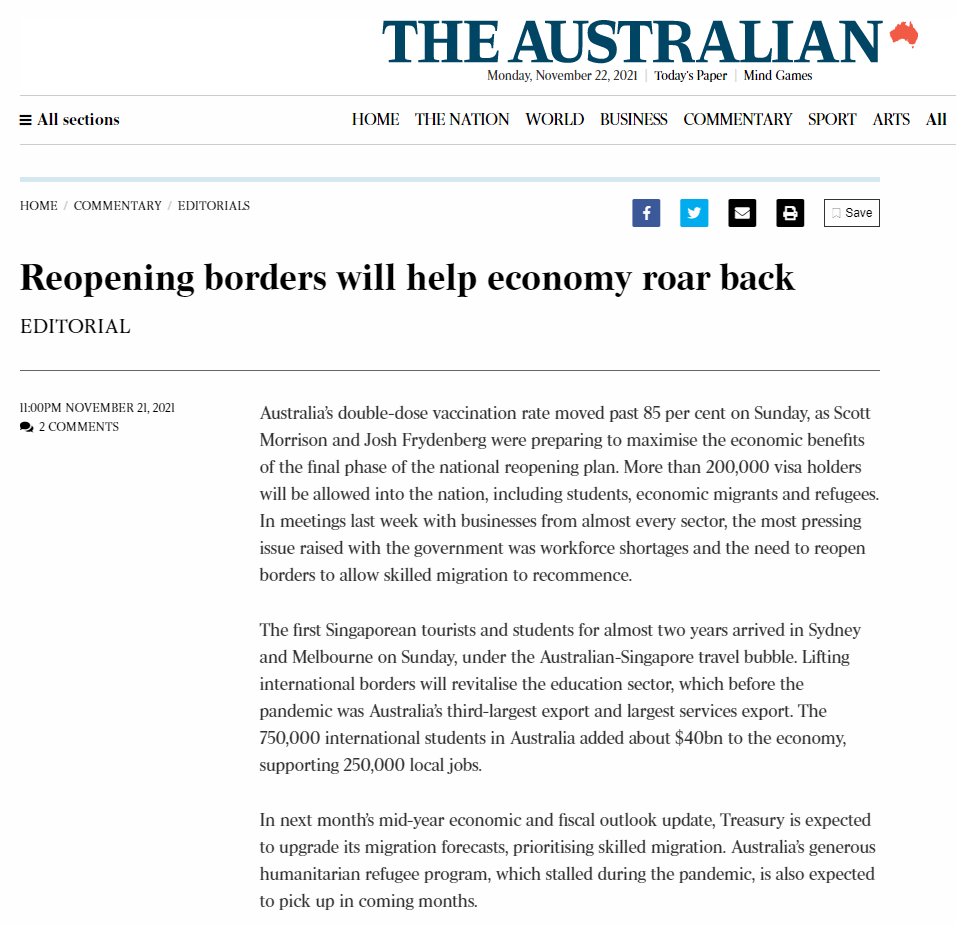 Labor leader Anthony Albanese also confirmed support for Big Australia immigration; albeit with a greater emphasis on permanent migration:
"We need a migration plan that is considered, that is in Australia's national interest. And Australia, of course, has always been a nation where migrants have come to make a better life for themselves and their families," [Anthony Albanese] said.

"What we need to avoid is the abuse that has occurred in some sectors whereby labour hire has been used to drive down wages and to drive down costs.

"Temporary migration has a role to play. But it shouldn't be the starting point. The starting point should be support for permanent migration."
In a representative democracy like Australia, our politician's number one focus should be to represent their voting constituents, not the vested interests of business. If our politicians did so, they would categorically reject a return to Big Australia mass immigration, which is opposed by the overwhelming majority of Australian voters.
The evidence for this claim is provided last month's survey from the The Australian Population Research Institute (TAPRI), which asked voters whether they want Australia to return to pre-COVID levels of 240,000 annual net overseas migration (NOM), or whether they would prefer lower levels.
Only 19% of respondents supported pre-COVID levels of immigration, with 70% wanting lower levels of immigration (of which 48% want significantly lower or zero immigration):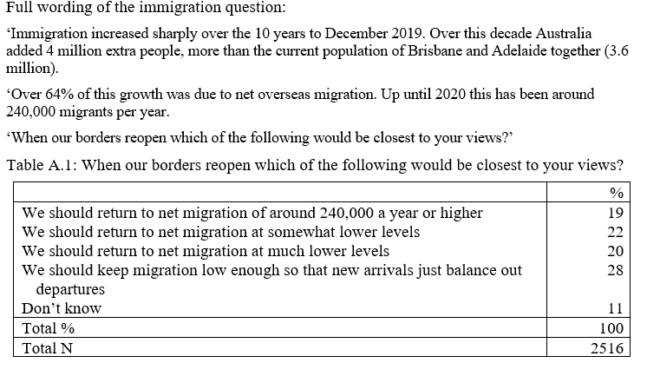 The overwhelming majority (61%) of Australians do not support importing labour to fill skills shortages and would prefer employers pay higher wages and train Australians:

The majority (58%) of Australians do not want international student numbers to return to their pre-COVID level: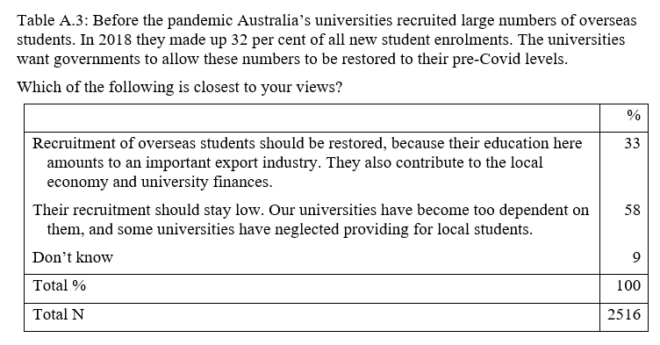 The overwhelming majority (69%) of Australians do not believe that Australia needs more people:

Why? Because more people means declining liveability, a degraded environment and more expensive housing: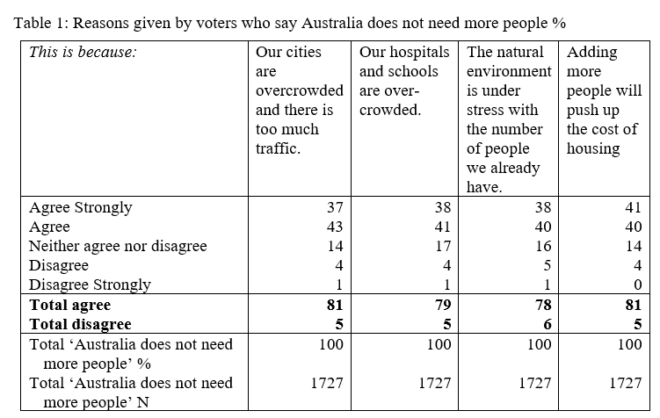 Moreover, all ethnic groups supported lower immigration: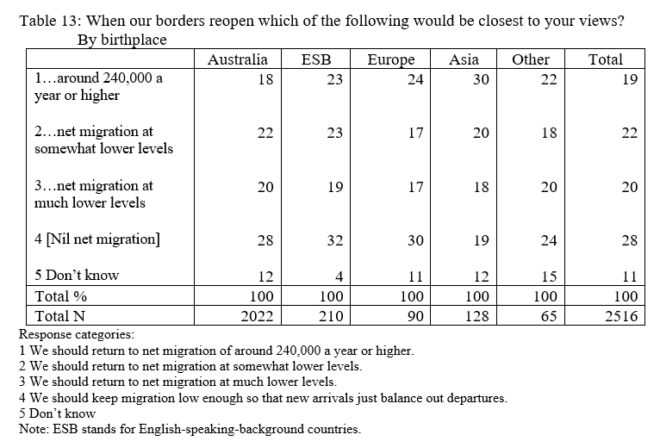 Sadly, in the unrepresentative democracy of Australia, our politicians and media bend the knee to vested interests in the property, business and edu-migration lobbies rather than representing the wishes of the Australian people.
And with it, Australia's politicians have locked in another decade of anaemic wage growth, worsening housing affordability, and declining living standards.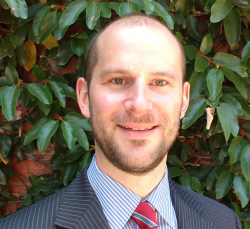 Latest posts by Unconventional Economist
(see all)