The number of rooftop solar systems installed by Australian households and businesses has now passed the three million mark, according to SunWiz.
Queensland has installed the most rooftop solar systems, followed by NSW and Victoria.
The current capacity of installed rooftop solar systems is equivalent to five Eraring power stations, with Eraring being the biggest coal-fired power station in NSW.
Green Energy Markets predicts that solar installations will surpass coal-fired capacity by 2024.
From The AFR:
Sunwiz director Warwick Johnston says the exponential increase in solar system uptake from just three systems in 2001 to 3 million two decades later tells the story of Australia's failed energy and climate policies and "consumers wanting to take control of their electricity bills and act on climate change"…

"The possibility of the solar tax and system prices rising could be a perfect storm for a bit of a slowdown, consumers might find that it may mean taking six years rather than four years to payback," he said.

"But even at a six-year payback, the savings on electricity bills is an extraordinary rate of return."

Mr Johnston expects installations will keep surging as the closure of AGL's ageing Liddell coal-fired power plant in 2023 is expected to cause another hike in electricity prices…

"This sheer scale means that on 17 October, rooftop solar was able to account for 38 per cent share of demand on the National Electricity Market."
The boom in rooftop solar does raise an important question. If everyone starts going off-grid, who pays for the poles and wires? Do we end up in a "death spiral" where more people leave the grid, raising the cost for those who remain, which means more people leave and so on?
It is going to be a battle of vested interests. Wealthier people will leave the grid when it becomes economic as they can afford the upfront cost. This leaves renters and the poor left paying higher bills to account for the transmission assets.
Governments will have three options to deal with the issue:
Prevent retail electricity price rises, support the rights of the many over the few and make the asset owners pay the cost of their mistaken investment.
Socialise the losses and bail out the transmission asset owners.
Let the asset owners raise prices, shift the cost of adjustment onto the poor.
While option 1 should be the preferred choice, the cynic notes option 3 will be the path of least resistance. The lobbyists will no doubt be hard at work on option 2 in case any government have the fortitude to explore option 1.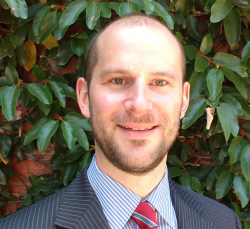 Latest posts by Unconventional Economist
(see all)