Superannuation industry group ASFA has released alarmist research claiming that Australian retirees are being hurt by rising living costs:
Retirement costs are climbing at their fastest rate in more than a decade, driven higher by surging fuel prices and a sharp jump in council rates and other fees.

A comfortable retirement now costs a couple $63,799 a year ($1222 weekly) and a single senior $45,239 ($867 weekly), a jump of almost 3 per cent since 2020, according to a new report from superannuation industry group ASFA.

ASFA deputy CEO Glen McCrea said it was the biggest annual jump in retiree budgets since 2010, and many now faced "significant pressure" as it was difficult to dodge price rises in essential costs…

Ms Brown said it was tough for many retirees to handle the rising cost of living because they did not benefit from rising wages…
ASFA's definition of a "comfortable retirement" is so far above what a typical Australian takes home in pay, its not funny. Moreover, while retirees may be 'suffering' from rising living costs (like we all are), they are also enjoying strong returns across their property and share portfolios, which dwarfs the thin wage rises workers are experiencing.
According to the ABS, the median Australian employee earned only $1,150 a week ($59,800 a year) as at August 2020:
These are gross earnings, which means the median Australian employee would need to deduct tax of around $11,000 (including the Medicare Levy) from this figure.
The typical working Australians also must pay rent or a mortgage, which dwarfs the $123.10 of housing costs estimated by ASFA for single retirees ($128.49 for couples). Many working Australians also must support children.
In short, ASFA's "comfortable retirement" estimate is far more luxurious than the overwhelming majority of Australians enjoy over their working lives. It is a scare campaign designed to encourage policy makers to funnel more money into the compulsory superannuation system, thereby lining the industry's pockets.
Instead of worrying about retirees' comfort, who by and large are doing very well, policy makers should concentrate on alleviating poverty among the working poor. That's where the real problems with 'cost of living' lie.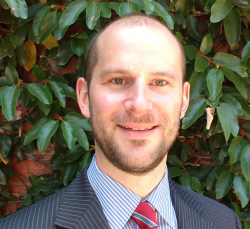 Latest posts by Unconventional Economist
(see all)