In the decade leading up to COVID, Victoria experienced by far the strongest population growth in the nation.
In the 10 years to December 2019, Victoria's population grew by a massive 1,241,000 people (23%) on the back of mass immigration: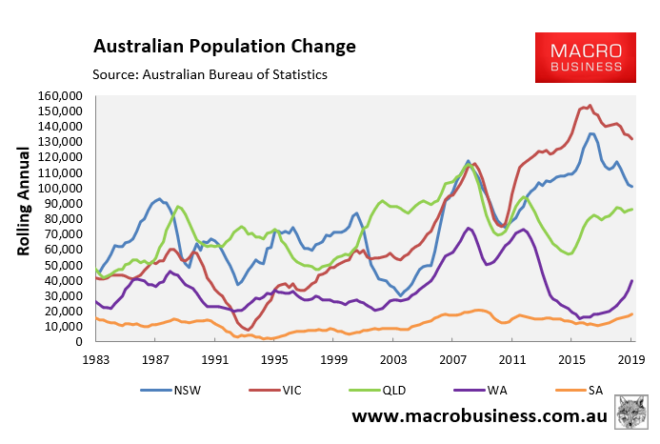 This rapid population growth created all manner of problems for Melbournians, from worsening congestion to deteriorating housing affordability. Importantly, it has also masked the poor performance of the Victorian economy.
The 2020-21 State Accounts, released by the ABS, highlights how Victorian's material living standards stagnated as the state's population ballooned.
The first chart below shows that headline growth in Gross State Product (GSP) has been strong, growing by 30.9% since the Global Financial Crisis (GFC), per capita GSP has flatlined, growing by just 2.2% over that entire 13 year period: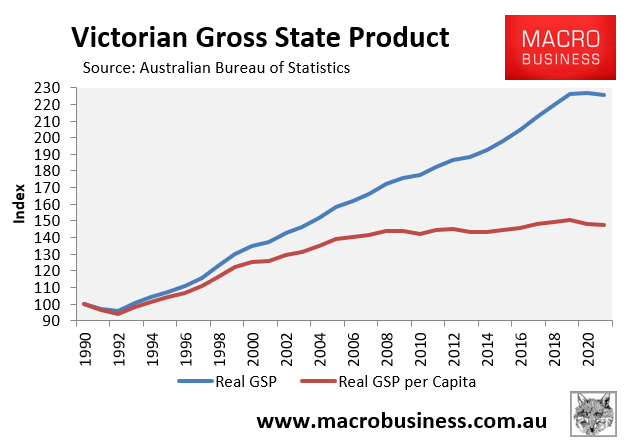 The situation is so bad that Victoria has experienced by far the weakest growth in per capita GSP in the nation since the Global Financial Crisis (GFC) hit 13 years ago: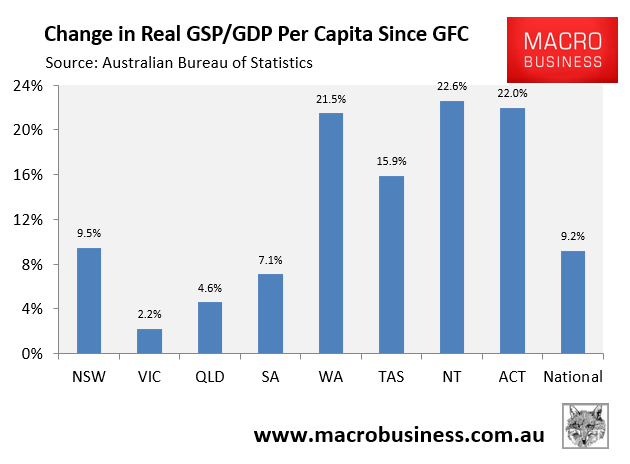 Victoria has also experienced the weakest growth in Gross State Income per Capita since the GFC: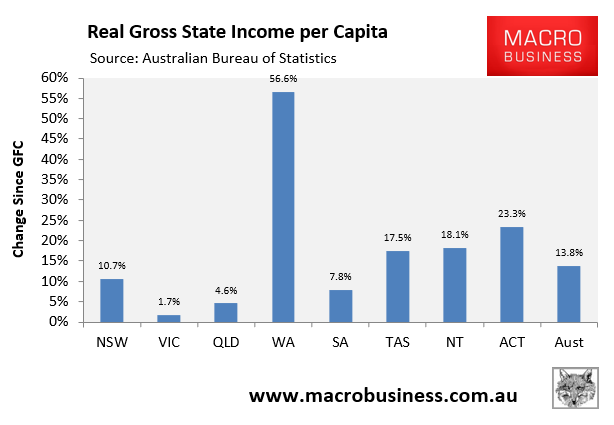 Whereas Victoria's Gross Household Disposable Income per capita was the second lowest in the nation as at 30 June 2021: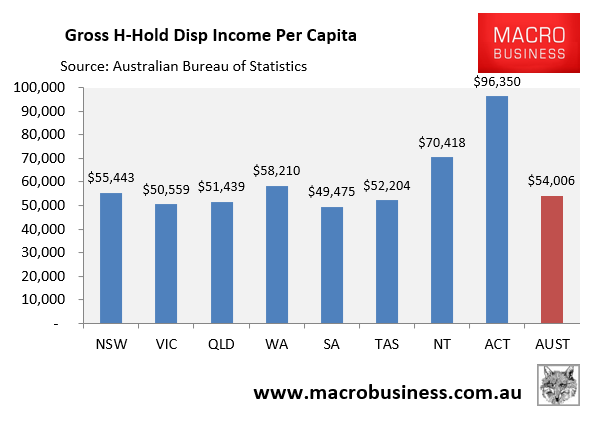 In short, Victoria (read Melbourne) has operated a ponzi economy that grew for growth's sake via mass immigration. This crush-loaded everything, reducing the living standards of incumbent residents via rising congestion, reduced amenity, and deteriorating housing affordability.
How will the Victorian Government create an economy that is based on genuine and sustainable growth, which actually improves the living standards of the resident population?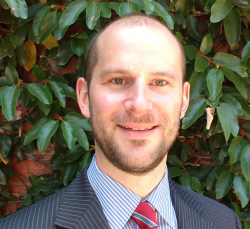 Latest posts by Unconventional Economist
(see all)