The Victorian government has secured the support of crossbench MP Rod Barton for its controversial pandemic bill.
The government has agreed to six key amendments to enable the bill to be passed before its existing state of emergency powers expire on 15 December and state parliament rises for the year.
Amongst other things, orders for mandatory detention under public health orders will be subject to an independent appeals process, while a joint investigatory committee will review all public health orders issued under the new pandemic laws.
The bill could be passed by the upper house as soon as Today.
From the Herald-Sun:
The biggest of these [amendments] is the establishment of a new panel that will independently review appeals to detention enforced by public health orders, removing any control from the state government or the chief health officer.

Public health orders will also be reviewed by a new parliamentary joint special committee.

The committee will be required to have a minority of government MPs and be chaired by someone from either the crossbench or the Opposition, to ensure it is independent of the government of the day.

It will be able to recommend against pandemic orders, but this would be done through a disallowance motion that must then go through a majority in both houses of parliament…

"I've been forced into a position to have to deal with this at this late stage," [MP Rod Barton] said.

"It shouldn't' have come to this.

"All of these concerns would have been dealt with if they'd been more transparent and open"…

"The sell of the message has been appalling"…
The amendments sound promising. But I am very keen to hear the views of the legal community, the Victorian Ombudsman, and human rights groups – each of which raised serious concerns about the legislation: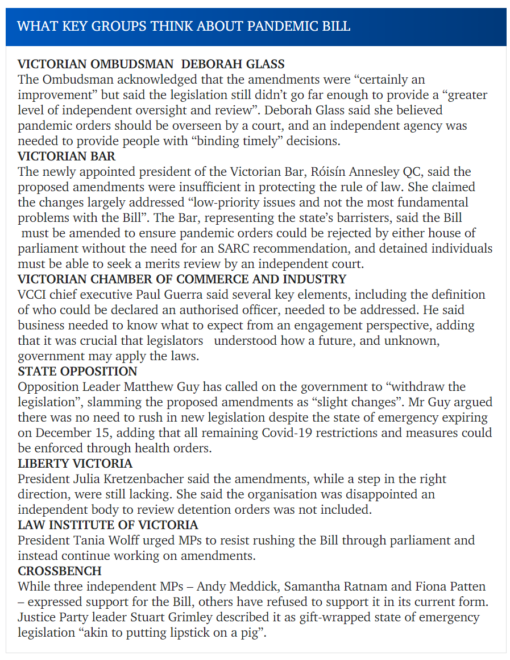 It is depressing to think that we only got these amendments because former Labor power broker Adem Somyurek crossed the floor at the eleventh hour to vote against the bill, forcing the government to negotiate with the cross-bench.
The bill should have had proper checks and balances written in from the start, alongside a sunset clause. But that's not authoritarian Andrews' way.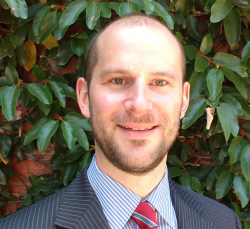 Latest posts by Unconventional Economist
(see all)