Wall Street is turning increasingly bearish on stocks, catching up with MB. BoA:
Q4 view: higher inflation, hawkish central banks, peak GDP & EPS= low/negativestock/creditreturns; sell rallies into Nov Fed taper; long H2 barbell of long inflation (e.g.commodities, energy, small cap, leisure, banks, Japan) & long quality (e.g. cash, utilities, staples, healthcare, apartments REITs); short consumer cyclicals & tech; note also Fedtaper, China contraction, FCI'stightening, US dollar surge, big inflows≠big stock pricegains, blackout for buybacks…allraises risk of Q4"event"(think 2018); ISM trendsconsistent with lower stocks/copper (Charts7&8).

On macro & Fed: yields up on weaker pandemic, reopening trend, inflation & 23 days before the Fed tapers; political pressure on Fed growing (ultimately v US$-ve) but for the moment US dollar acting as global safe haven; payroll <250k, DC fiscal meltdown, LQD>$125 probably required to stop taper.

On rotation vs retreat: higher yields encouraging "rotation" (see inflows to small cap,banks, energy–Charts9&10); higher yields thus far deemed "good"(reflection of reopening momentum) rather than"bad"(damaging growth and/or risking financial accident); following would be signs tighter Q4 financial conditions starting to trigger bigger pullback in macro & markets…LQD <$130, RTY<2100, BKX<120, DXY>96.
I do not think yields are rising on "reopening". They are rising on the energy shock and that is "bad" which is why stocks are falling.
Morgan Stanley is likewise bearish:
Equity markets sold off sharply two Mondays ago on concerns about an Evergrande bankruptcy. While our house view is that it won't lead to major financial spillover, it will weigh on China's growth. This means that the growth deceleration we (and the markets) were already expecting will likely be worse and is probably not fully priced in. The other reason why equity markets were soft a few weeks ago had to do with concerns about the Fed articulating its plans to taper asset purchases. The Fed did not disappoint, as it essentially told us to expect the taper to begin this year. The surprise was the speed with which it expects to be done tapering–by mid-2022. This is about a quarter sooner than the market had been anticipating and increases the probability of a rate hike in 2H22, a clearly hawkish shift.

Both weighed heavily on equity markets. In other words, tapering is tightening for stocks even if it isn't for the economy–the more important consideration for the Fed. In short, higher real rates should mean lower equity prices.
Yep.
But, we can always count on the Goldman permabulls:
As equity valuations come under scrutiny amid the rapid rise in real rates, investor focus will increasingly assess whether earnings growth can continue to lead the market higher. 3Q earnings season kicks off when the largest Banks report during the week of Oct. 11th. Consensus expects S&P 500 EPS growth to decelerate to +27% year/year in3Q. We believe there is upside to consensus estimates but expect the frequency and magnitude of EPS beats will moderate from 1H 2021. Four key risks to watch: (1) Supply chains, (2) oil, (3) labor costs, and (4) China growth. Aggregate EPS downside risk from these factors appears relatively contained today.
Meh. Only if you don't look out your window. Energy shock, tapering, US fiscal cliff, China recession. These things are not good for earnings.
We remain sharply underweight equities with a tilt towards Quality Growth and Quality Defensive, market weight bond duration plus long US dollar cash.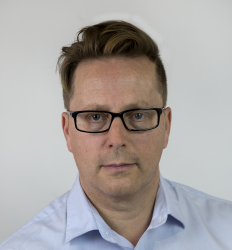 Latest posts by Houses and Holes
(see all)