Three years ago, Western Australia's per capita share of goods and services tax (GST) was lifted from $0.34 in the dollar to $0.47.
The increase earned a strong rebuke from then Treasurer Ben Wyatt, who labelled the increase "another slap in the face to the good people of Western Australia" which for "the sixth year in a row… has not even received half of its population share of the GST".
Shortly afterwards, then Labor Leader Bill Shorten promised to fix the situation by ensuring that Western Australia's share of GST never falls below 70% if Labor won Government.
The Morrison Government then went one step further, promising to lift the GST floor to 75% by 2024-25.
Fast forward to today, and Western Australia is booming on the back of the recent iron ore price boom and its COVID-free status. Because of the special deal struck by the Morrison Government, Western Australia is looking to receive billions of extra dollars in GST funding. And this has angered NSW Premier Dominic Perrottet, who is demanding changes to give NSW a bigger slice of the GST pie:
Mr Perrottet said on Sunday he supported GST reform but would not be in favour of broadening the base or increasing the rate of the tax "under the current system", which effectively subsidised other states such as Western Australia.

Mr Perrottet has long argued the allocation of GST put a heavy financial burden on NSW and Victoria while WA's mining-driven economy has boomed.

"I would not be in favour of broadening the base and increasing the rate of the GST under the current system, because the current system penalises New South Wales, when we continue to subsidise other states"…
Western Australian Premier Mark McGowan hit back, claiming Western Australia is still being shafted and has been forced to subsidise NSW during the pandemic:
Mr McGowan said NSW was already at a significant advantage to WA on GST revenues, with NSW receiving back 96c of every dollar of GST spent compared to WA's 70c. He said the "bleating and carrying on" by NSW and others should stop.

"The other states just want Western Australia to be the automatic teller machine for the nation, and for us to continue to pour money into them because of their poor budget management. I think West Australians are sick of that," he said.

The commonwealth, Mr McGowan said, used tax revenues generated by WA to help pump tens of billions of dollars of financial support into NSW during its recent lockdown.
There's no doubt that Western Australia was getting royally shafted by its GST distribution when the special deal was brought into effect. One only needs to look at the Productivity Commission's report on Horizontal Fiscal Equalisation (HFE):
Western Australia was also getting royally shafted on grants from the federal government:
Therefore, one can understand why Mark McGowan is so testy on the matter.
Whether the current GST distribution is 'fair' depends on the eye of the beholder. I understand both points of view.
One thing most people would agree on is that the distribution should be based upon rigorous unbiased assessment from an independent body, not political expediency, as was the case above.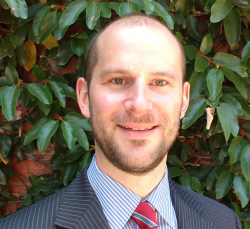 Latest posts by Unconventional Economist
(see all)