Victoria's Independent Broad-based Anti-corruption Commission (IBAC) yesterday commenced five weeks of public hearings into the operations of the Victorian Labor Party.
IBAC will examine allegations that current and former state and federal MPs directed taxpayer-funded staff to undertake party-political activities during work hours, as well as allegations that public money intended for community groups was misused for party-political "or other improper purposes".
The branch-stacking activities of Adem Somyurek and his allies will be one of IBAC's main focuses. Victorian Premier Daniel Andrews is also believed to be under scrutiny by IBAC as part of its investigation into the state government's dealings with the United Firefighters' Union.
Yesterday, IBAC claimed its first scalp after the resignation of Luke Donnellan as minister for disability, ageing, carers and child protection:
Mr Donnellan has become the fourth minister to stand down amid allegations of branch-stacking after his former factional leader Adem Somyurek and allies Marlene Kairouz and Robin Scott were forced to resign in 2020.

Mr Donnellan's resignation from the ministry comes after federal Labor MP and Somyurek faction defector Anthony Byrne told IBAC on Monday morning that he, Mr Somyurek and Mr Donnellan had paid thousands of dollars to renew party memberships on behalf of others.
The same inquiry also heard that factional warlord Adem Somyurek planted powerbrokers in taxpayer-funded roles in ministerial offices:
Federal Labor MP Anthony Byrne told an anti-corruption hearing that Mr Somyurek planted Burhan Ygrt and Hakki Suleyman to work in his office.

He said they never turned up for work but were still paid by the taxpayer… Mr Byrne said he feared retribution from Mr Somyurek if he did not employ his factional allies and he once employed his son…

Federal Labor MP Anthony Byrne says to ensure their members voted for the candidates they wanted, Victorian factional operatives would destroy or dispose of ballot papers before asking for them to be reissued.

The reissued ballots would be then be re-completed with the factional lord's choice, signed off and submitted to head office as the members vote…

Community group paid for preselection

Federal Labor MP Anthony Byrne said the Subcontinent Friends of Labor wanted an Indian MP in Victorian Parliament in exchange for their support, which was granted by Mr Somyurek…

Mr Byrne said he believed Subcontinent Friends of Labor were paying for the memberships…

Labor aspirant paid $5k for seat

An aspiring Labor politician paid $5,000 to factional heavyweights after being "led to understand" he would gain preselection for the federal seat held by Mark Dreyfus…

Victorian Labor 'was completely out of control'

Federal Labor MP Anthony Byrne says the Victorian ALP was "completely out of control", telling an anti-corruption inquiry he witnessed branch stacking and the coercion of ministerial staff…

"I saw and heard things I just didn't think I'd ever see in a modern Labor Party.
It is great to see IBAC doing the job it was set up to do.
What a shame we don't have a similar body looking into federal matters where corruption is running rampant.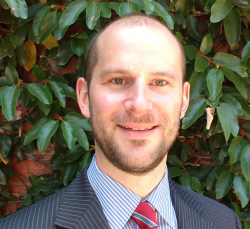 Latest posts by Unconventional Economist
(see all)