The AFR has a weird story today:
The rising power of China was a key driver behind Australia's groundbreaking 1995 security pact with Indonesia, as then prime minister Paul Keating cast aside an outdated fear of Jakarta to put in place a "steel fence across the top of the country".

James Curran, professor of modern history at Sydney University and a former analyst with the Office of National Assessments, was given exclusive access to archival and policy documents detailing the secret negotiations leading up to the pact.

"They show that Keating was thinking about the rise of China 25 years before the current debate kicked off and more than think about it, he put into place a huge bulwark into our strategic positioning," Professor Curran said.

Mr Keating told Professor Curran he was putting a "steel fence across the top of the country" in case of a major Asian power disturbing regional harmony.

Professor Curran spent four months researching the deal after being given access to briefs from the departments of Prime Minister and Cabinet, Foreign Affairs and Defence, along with records of conversations Keating had with the two emissaries he selected to undertake the negotiations, his foreign policy adviser Allan Gyngell and the former chief of the Australian Defence Forces, General Peter Gration.
So, as Chinese power has burgeoned, why has Keating turned so dovish? As well, why was Professor James Curren, persistent China fanboi at the AFR, given "exclusive access" to these documents? Did he sniff them out? Even so, why was it "exclusive" if it is the public interest?
Is this story, which first appeared in Australian Foreign Affairs,  a Morrison Government plant?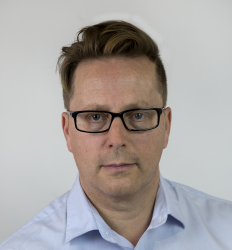 Latest posts by Houses and Holes
(see all)