The BofA monthly fundie survey says it all this month:
Bottom line: least bullish survey since Oct'20; FMS cash levels jump to 12-month high as global growth expectations turn negative 1st time since Apr'20 on inflation & China pessimism; allocation to bonds slumps to all-time low, to stocks still very high (Chart 1).

FMS on Macro: bearish…net 6% of investors say global growth to weaken next 12-months, 15% say profit growth to slow (margin outlook worst since May'20); predictions of "boom" drop to 61%, of "stagflation" up to 34%, as gap between"transitory" vs "permanent" inflation continues to narrow (58% vs 38% respectively).

FMS on Policy: less bullish…85% expect higher short-term rates, high since Nov'18; one Fed rate hike penciled in for'22 (in Nov, was Feb'23); forecasts for steeper yield curve drop to lowest since Jun'19; US fiscal stimulus hopes drop from $1.9tn to $1.7tn.

FMS on AA: risk-on…allocation to commodities jumped to net 28%, to stocks remain high 50%, to cash up to 27% (15-month high), to bonds -80% = all-time low;

FMS cash shoots up to 4.7% from 4.3%;

BofA Bull & Bear Indicator drops to 5.0.

FMS on Sectors & Regions: value-on…big rotation to banks & energy from healthcare & staples; banks now #1 global sector (highest OW since May'18), healthcare #2, energy surges to #3 (highest OW since Mar'12); utilities & staples big UW's; Europe #1 equity region, OW to US @ 12-month high, but EM exposure slumps to lowest since Sep'18.

FMS on Risks & Crowds: inflation (48%) clear #1 "tail risk", China (23%) now #2,COVID (3%) down to #5; long tech, long ESG, short China/EM top 3"crowded trades".

FMS Contrarian Trades: on "rates shock" sell US & tech; on "growth shock" go long bonds, utilities, staples & short banks, energy, commodities; on "return-to-Goldilocks" go longEM, industrials & short US dollar (investors most positive on US$ since Jun'18).
Talk about a stock boom long in the tooth. It always amazes me how little China penetrates the consciousness of Wall Street.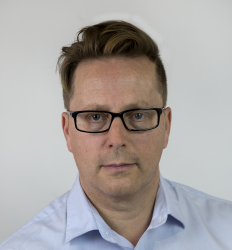 Latest posts by Houses and Holes
(see all)