The latest JobKeeper rort floating around the media relates to elite private schools, which somehow managed to score millions of dollars of JobKeeper dollars without ever 'shutting down' and recording big operating surpluses:
Seven hundred Australian private schools shared more than $750m in JobKeeper, despite most posting multimillion-dollar surpluses, new data shows.

One school, St Leonard's College in Brighton East, received $6.2m in JobKeeper but posted a $10m surplus. The school has assets of $155m and charges parents up to $33,000 in fees a year.

A quarter of Victorian non-government schools received on average $1m each, according to analysis by Trevor Cobbold of Save Our Schools for federal parliament.

Private schools across the country with assets of up to $200m accounted for 1 per cent of the $88bn scheme.

Mr Cobbold said elite schools increased profits with JobKeeper, which was designed to make up for falling revenue in 2020 due to Covid.

Melbourne schools were among the highest recipients in the country, including Wesley College ($18m), Penleigh and Essendon Grammar ($9.2m) and Geelong Grammar ($8m).

Almost all of 19 JobKeeper schools identified by the Herald Sun posted multimillion dollar profits for the same period, including $2.1m for Wesley College, $6m for Penleigh and Essendon Grammar and $6.6m for Bialik College.

"Why such schools received JobKeeper payments when making profits is beyond comprehension. It is disgraceful and immoral that the wealthiest private schools in the country accepted millions of taxpayer dollars from JobKeeper while running surpluses of millions," Mr Cobbold said.
Meanwhile, Tax commissioner Chris Jordan will come under scrutiny by the Senate's privileges committee over his refusal to disclose the details of companies with annual turnover of more than $10 million that received JobKeeper payments. Jordan had contended that doing so would not be in the public interest, but the Senate has voted 25-21 to hold an inquiry into whether he had disobeyed a lawful order of the upper house:
Treasurer Josh Frydenberg rallied government MPs and business groups to oppose the transparency push by Senator Patrick and Labor, but the referral was confirmed with support of Pauline Hanson and One Nation senator Malcolm Roberts.

In a statement on Tuesday night, Mr Jordan said he acknowledged and respected the powers of the Senate and the critical function it undertakes.

"Following today's vote, the Senate Standing Committee of Privileges will now further consider the Senate's order for information about businesses which received JobKeeper.

"One of my fundamental roles as Commissioner of Taxation is to safeguard the integrity of the tax and super systems by ensuring the community's confidence in taxpayer secrecy is maintained."
Assistant treasurer, Michael Sukkar, also blasted Labor over the move:
"Just as small businesses are looking to get back on their feet, Labor wants to harass the engine room of our economy and shame them for receiving help from the government during a once-in-a-century pandemic," Sukkar said.

"This is wrong and will hurt the recovery and put jobs at risk, not to mention undermine confidence in our entire tax system and set a precedent that makes every taxpayer question whether their private information will be disclosed."
Independent senator Rex Patrick hit back:
"None of what he describes happened in New Zealand where this exact same information has been disclosed," Patrick said.

"A lot of taxpayers' money has been handed to companies that ultimately didn't need it. To keep that money in some sense is to abuse the goodwill of the taxpayer and the Senate rightly is examining this issue on behalf of Australian taxpayers."
Chris Jordan's and the Coalition's arguments against disclosure are pathetic and designed purely to cover up JobKeeper waste.
First, the information being sought is not related to an employer's business or taxation information. It is related to the amount of public money they received.
It is no different to a grant of public money or the total amount of money received under a government contract, which are already published information.
Second, the US, British and New Zealand wage subsidy programs each disclosed to the public how much money they received. Under each one of those programs the public knew every single recipient.
Put simply, Australians deserve to know which large companies received taxpayer money under JobKeeper and how much they received.
The longer Jordan, businesses and the Coalition spend opposing JobKeeper transparency, the worse it will get for the Morrison Government. It reeks of 'cover up' and will only breed distrust in the electorate.
In public life, the cover up is generally worse than the crime.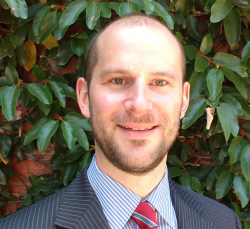 Latest posts by Unconventional Economist
(see all)