See the latest Australian dollar analysis here:
It doesn't really matter what the bubble is. If it is a genuine bubble then the path is always the same.
First, some "genius" delivers a breakthrough product (like a CDO, for instance).
First movers get in and make spectacular returns.
The wider market remains skeptical but the stink of money begins to suck in the most greedy and feeble-minded who instantly become investment legends.
The narrative strengthens parabolically as the press begins to bend around these freshly-minted geniuses.
Clients start to pressure money managers into considering the genius product. Or they move their money to someone that will.
Money managers catch the drift and acceptance of the ponzi scheme grows as all are forced to shift funds into it.
Finally, even conservative money managers lose the plot because their returns are lagging the new age geniuses and FUM starts to fall.
It only ends when everybody accepts that the genius new product is the unassailable truth of a new era of investment and you are an idiot if on the sidelines.
It's all about the stink of money in the end and there is no stopping the bubble until the reek becomes so overwhelming that it destroys some crucial underpinning for the bubble in the first place. In the case of the CDO, it was sub-prime property.
Where are we today in the great crypto ponzi-scheme? I would have pinned it at around phase five with the launch of BITO:

But other news flow suggests we are even deeper into the process:
Fixed-income giant Pimco has dabbled in cryptocurrencies and plans to gradually invest more in digital assets that have the potential to disrupt the financial industry, according to chief investment officer Daniel Ivascyn.
Wow. Pimco. We are maturing nicely, though, clearly, some kind of blowoff to ludicrous heights remains in prospect.
The question is, what underlying asset will BTC destroy and ultimately end itself? Will it be: banks, fiat currency, government taxation? Or something unexpected like Chinese property?
Who can say? What we can observe is that the process is well underway and maturing.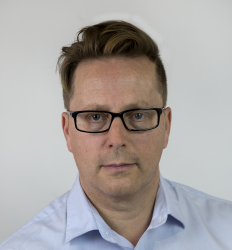 Latest posts by Houses and Holes
(see all)