Victoria's Independent Broad-based Anti-corruption Commission (IBAC) yesterday heard further evidence of misuse of public resources within the state's Labor Government.
The AFR reports that Elle Schreiber, who had a senior role in the office of former Labor minister Adem Somyurek, told IBAC that she had often spent as much as 80% of her working hours on party-political activities for Labor's moderate faction rather than work related to Somyurek's portfolio.
Schreiber subsequently took up a role in the office of federal Labor MP Anthony Byrne, who revealed the extent of branch-stacking and the misuse of taxpayers' funds in his appearance before IBAC on Monday.
The Australian reports that the future of Anthony Byrne is under scrutiny following his damning evidence to IBAC.
Some Labor colleagues believe Byrne should step down or should be forced to join the crossbench until the federal election, labelling his position "untenable". Byrne is also the deputy chair of the Parliamentary Joint Intelligence & Security Committee, and a number of MPs from both sides of politics contend that it is not appropriate for him to remain in this role:
"He has to go. He doesn't have a choice," a senior Liberal said of his committee role.

"He has got no authority left. He has been honourable in owning up to this stuff but he needs to apply the same logic to the committee.

If he wants to preserve the institution, he needs to step away from it. Consistency in public life is important"…

His ongoing tenure in his trusted national security role is also problematic, according to some federal Labor MPs.

"What if you were from one of the agencies? You couldn't even call his office to set up a meeting. You wouldn't know if you were being bugged," one said.
Finally, The Australian's John Ferguson contends that IBAC must require Premier Daniel Andrews to appear before its inquiry into branch-stacking. Andrews was an assistant state secretary prior to entering parliament, and an active member of Labor's Socialist Left faction.
Ferguson notes that IBAC has yet to subject Andrews and his faction to the same level of scrutiny as federal MP Anthony Byrne and former state government minister Adem Somyurek, who headed Labor's moderate Right faction:
It's a critical failure of the IBAC process. It means, in a public sense at the very least, that the opportunity to provide a broad investigation has been narrowed effectively to one side of the Labor political divide with potentially critical details around Andrews, missing.

We don't know what has been uttered in confidential hearings but IBAC appears locked into what looks to be a one-sided take-down of large parts of the Victorian ALP…

The ministerial resignations are from the Right and public deliberations have focused heavily on Right identities, including ­former senior MPs who have long left the federal parliament.

It is not possible to tell the full story without examining the sum of both parts…

Andrews has been at the centre of that history for 20 years. He and his faction deserve the same level of public scrutiny as Byrne and Somyurek.

For the sake of IBAC's credibility, Andrews should be called to give public evidence.
According to The AFR, Andrews last week read the riot act to MPs about party loyalty:
Mr Andrews insisted last week that "I behave appropriately at all times". However, one source claimed that temperatures were high last week with Mr Andrews reading the riot act to MPs on loyalty and wanting to be aware of any meetings with IBAC, while MPs were ordered to leave phones outside the party room to prevent any recordings. Several Victorian MPs declined to comment.
If there's one thing we know about Dan Andrews it is that he's a masterful politician. He has teflon skin and nothing sticks.
Every other member of his government will be thrown under the bus ahead of him. Nothing is ever his fault. He is known to be a micro manager on everything until it gets called before an inquiry, when he suddenly distances himself and forgets.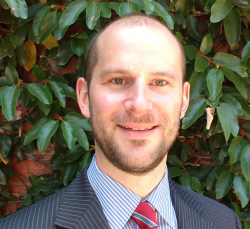 Latest posts by Unconventional Economist
(see all)