In the lead up to the last federal election Prime Minister Scott Morrison promised a national anti-corruption commission.
Instead, the Morrison Government has put forward a farcical model that experts believe will actually "hide corruption, not expose it".
Now Scott Morrison has blocked Independent MP Helen Haines' attempt to debate the "fundamental flaws" in the government's bill in parliament:
Haines, who will reintroduce her Australian Federal Integrity Commission (Afic) bill to the House of Representatives next week, met with the prime minister on Wednesday and sought the government's support to allow the bill to be debated and voted upon.

The request was denied, meaning Haines will now forge ahead with trying to secure the numbers for an absolute majority on the floor of parliament. This would force a debate and a vote on the legislation against the government's wishes.

She has booked meetings with Liberal MPs who are concerned about the Coalition's draft bill to establish a Commonwealth Integrity Commission, saying her model addressed the "fundamental flaws" contained in the government's proposal…

"All those backbench members want to see public hearings, they want to see retrospectivity, they want to see a broad definition of corruption and so on," Haines said.

"So the prime minister's got the problem if he wants to introduce an integrity commission based on his original model," she said.
The reality is that if a NSW/Victorian-styled anti-corruption commission was in effect federally, multiple Morrison Government MPs would likely have been exposed and forced to resign.
The Morrison Government clearly doesn't want an independent body scrutinising every shady deal and potentially handing out penalties. Accountability is not in its interest.
Labor has stated publicly that it supports a proper anti-corruption commission. The big test will come if Labor wins next year's federal election and an anti-corruption commission is still yet to be implemented. Will Labor follow through with its promise if it means it now will be under the spotlight?
Or will it also back down after watching its counterparts in Victoria get grilled by Victoria's IBAC?
Talk is easy from opposition. This issue could easily go the way of anti-money laundering legislation pertaining to property, which has been in limbo for 14 years and subject to never-ending faux consultations and delays.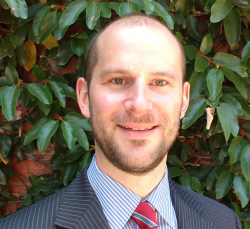 Latest posts by Unconventional Economist
(see all)