Premier Annastacia Palaszczuk has urged Queenslanders to get vaccinated against COVID-19 as soon as possible, after confirming that fully-vaccinated people arriving from interstate hotspots will no longer have to quarantine from 17 December.
Modelling undertaken by the QIMR Berghofer Medical Research Institute highlights the potential risks associated with this policy. In a worst-case scenario, the institute has warned that Queensland could potentially incur 100 deaths from COVID-19 in the first 90 days after the state's borders are re-opened to people from designated hotspots, with deaths mostly in the over-65s age group:
The Queensland government on Monday released its roadmap to reopening, including lifting domestic travel restrictions when 70 and 80 per cent of eligible Queenslanders had been vaccinated.

"We have 12 days, Queensland, 12 days for people to come and get vaccinated if you want to be fully protected by the 17th of December," Ms Palaszczuk said.

December 17 is the day borders were set to reopen to fully vaccinated travellers from hotspots without them being ordered into quarantine…

The modelling showed ICU and hospital resources might come under "severe pressure" but not catastrophically before control measures could be introduced…

Borders will be reopened on December 17 even if that 80 per cent target is not met.
By contrast, WA Premier Mark McGowan says his state will not open its borders to travellers from New South Wales and Victoria before the end of the year, even if they are fully-vaccinated. He contends that people who are vaccinated can still spread COVID-19. McGowan adds that opening the states borders to people from coronavirus-hit would most likely require the reintroduction of COVID-19 measures that have been rarely used in WA since the pandemic began:
"We're not going to do that. When you are vaccinated, you can still spread the virus," Mr McGowan said…

"Imagine if we open up and do what they're proposing to do before Christmas and then we have to put in place mask-wearing requirements and restrictions on the number of people going to restaurants and cafes, and how many people can come to Christmas lunch. I don't really want to do that," he said…

He said the reliance of Queensland's tourism industry on visitors from NSW and Victoria, and the remaining Covid restrictions still in place in the state, meant it was in a different position from WA to consider lifting its border rules.
The Queensland Government had to take this approach given the state's heavy reliance on tourism, which wants to 'cash in' on the busy Christmas holiday period.
It will be interesting to watch whether WA chooses to close its border to Queensland once it reopens to the virus states. And will it do the same to South Australia, which has also suggested that it will lift restrictions with NSW and Victoria before Christmas?
How long will WA remain shut off from the rest of Australia?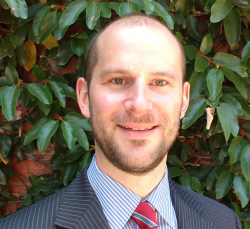 Latest posts by Unconventional Economist
(see all)