This is how entrenched the mass immigration economic model is in Canberra despite all of the evidence against it and the population at large hating it:
Australia recognized China's Sinovac Biotech Ltd. Covid-19 shot and India-made AstraZeneca Plc jabs, paving the way for overseas travelers and fee-paying foreign students who have received those vaccinations to enter the country.

The nation's top drugs regulator, the Therapeutic Goods Administration, said the shots should be "recognized vaccines" in determining incoming travelers as being inoculated, Prime Minister Scott Morrison said Friday.
This is the list of (mostly) Third World countries that accept the Chinese vaccine:
Albania
Finland
Paraguay
Armenia
Georgia
Philippines
Austria
Greece
Serbia
Azerbaijan
Hong Kong
South Africa
Bangladesh
Iceland
Spain
Brazil
Indonesia
Sri Lanka
Cambodia
Kazakhstan
Sweden
Cape Verde
Kyrgyzstan
Switzerland
Chile
Laos
Tajikistan
China
Macedonia
Thailand
Colombia
Malaysia
Togo
Cyprus
Mexico
Tunisia
Dominican Republic
Nepal
Turkey
East Timor
Netherlands
Ukraine
Ecuador
Oman
Uruguay
Egypt
Pakistan
Zimbabwe
El Salvador
Panama
But even they are turning away:
In the early days of the Covid-19 vaccine rollout, Chinese shots saved countless lives. They kick-started inoculation programs across Asia, Latin America and the Middle East, while richer countries hoarded scarce mRNA shots from Pfizer Inc. and Moderna Inc.

But many governments that once relied on vaccines from Sinovac Biotech Ltd. or Sinopharm Group Co Ltd. are now turning to options from the U.S. and Europe instead, as concerns mount about Chinese vaccines' efficacy against the delta strain and the Western stranglehold on mRNA supplies grows looser. That preference may already be showing up in China's customs data, where exports of human vaccines dropped 21% in August to $1.96 billion from $2.48 billion in July, after rising steadily since Dec. 2020.
Why? Because the vaccine doesn't work well. Why do we think that China itself still has a zero COVID policy?
But no, no such policy for Australia. No protecting the public from poorly vaccinated students and tourists carrying the plague. No acknowledgment that the Chinese diaspora should not be allowed to grow at all given the malign influences of Beijing.
Just more warm bodies to destroy wages and living standards as fast as mass immigration can manage it.
Once again, Australians must turn to Beijing to protect themselves from Canberra.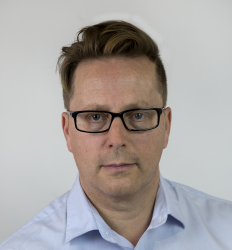 Latest posts by Houses and Holes
(see all)