Today, the Ardern Labour Government, supported by the opposition National Party, proposed a major building densification law change that will see up to 105,500 extra homes built over the next 5-8 years across New Zealand:
The Government, with the support of National, is proposing to urgently change the Resource Management Act (RMA) to enable more houses to be built in cities.

It plans to pass a bill to make councils in Auckland, Hamilton, Tauranga, Wellington and Christchurch implement intensification requirements under the National Policy Statement – Urban Development at least a year earlier than the current requirement.

Councils will need to have their intensification policies and rules in place by August 2023.

This process will also enable councils to rezone greenfield land as residential, opening more land for development sooner.

Secondly, the Resource Management (Enabling Housing Supply and Other Matters) Amendment Bill requires the councils listed above to adopt Medium Density Residential Standards by August 2022.

These will enable landowners to build up to three homes of up to three storeys on most sites (up to 50% maximum coverage of the site) without the need for a resource consent. Previously, district plans would typically only allow for one home of up to two storeys…

The Government estimates the proposed changes will result in 48,200 to 105,500 additional dwellings over the next five to eight years, above what was expected from councils implementing the National Policy Statement's intensification policies…

"Today National and Labour are coming together to to say an emphatic 'yes' to housing in our backyards," [National's Housing spokesperson Nicola Willis said].
The New Zealand Institute loves the policy, but rightfully wants to see council funding for infrastructure increased:
The New Zealand Initiative enthusiastically welcomed the announcement, supported by Labour and National, of a broad upzoning across urban centres where housing is terribly unaffordable. The plan will allow more houses and apartments to be built in sought-after urban areas.

But the think tank warned that improvements in infrastructure funding and financing, and in council funding more generally, will be needed to enable the necessary surge in building more homes.

At the root of skyrocketing house prices is a substantial shortage of houses. Housing is scarce because, for a very long time, councils have not zoned for enough building in places where people want to live.

"Today's announcement means councils will have to move far more quickly to zone enough land for housing in places where people want to live," said Initiative Executive Director Dr Oliver Hartwich.

"But councils have used zoning and consenting to block housing for decades because, to councils, growth in housing is a cost. Central government earns the GST, income tax, and company tax that comes with more housing and more development. Local councils are left holding a large infrastructure bill that they cannot easily pay. That has to change"…

The Initiative has argued for measures broadening the sources of council income, better financing tools for infrastructure, and aligning council incentives with the broader national interest. These measures include:

Housing encouragement grants
Central government would provide a grant to local government for every dwelling receiving final building approval.
Revenue-sharing
Local government initiatives that boost central government's coffers also benefit local councils.
Long-term infrastructure bonds
Bonds to fund long-lived infrastructure projects using the revenues that those projects generate over their lifetime. These would be separated from council's main balance sheet, without recourse to council bailout.

"Zoning that allows ample room for new development in places where people want to live is a tremendously helpful first step," concluded Dr Hartwich. "But councils need to be able to see growth as a benefit to be sought, rather than a cost to be avoided. If councils faced better incentives, today's announcement might not have been needed. Until those incentives are in place, they will find new ways to stymie the housing supply increase the country needs, but that councils cannot afford."
Given the Ardern Government has just promised to hand out 165,000 permanent residency visas (representing 3.3% of New Zealand's population), this extra supply will be desperately needed.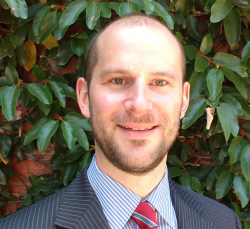 Latest posts by Unconventional Economist
(see all)